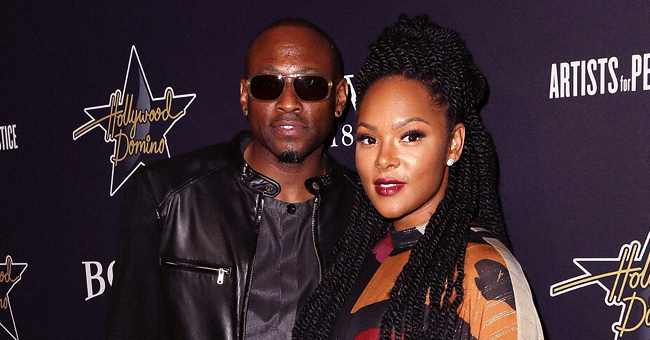 Getty Images
Meet Omar Epps' Wife of 13 Years Who Was Part the R&B Group Total

With the high rate of divorces in Hollywood, Omar Epps and his wife are one good example that long lasting relationships still exists among celebrities. The couple have been married for 13 years now.
Keisha Spivey is a former member of the R&B group "Total" which she later left to launch a solo career. She married Omar in 2006, and they have been together ever since.
Omar and Keisha Epps live in California and have three children. Their daughter, K' Marie arrived in July 2004, three years later, they had a boy, Amir. Omar however, has a daughter, Aiyanna Yasmine, from a previous relationship.
In 1992, Omar and Keisha met and later began a relationship which was cut short and both went their separate ways. Although Omar dated other women like the actress, Sanaa Lathan afterwards, he admitted that he always thought of Keisha as "the one who got away."
As it is common knowledge that marriages in Hollywood are hardly ever successful, it has got people wondering what the Epps' secret is. According to them,
"For us, we just took breaking up off the table. That changed the dynamic of how we argue, solve problems, everything. It changes everything during tough times."
When asked when he feels the sexiest, Omar replied that he does when his wife gives him a consenting look during an outing. The love between the couple was also well documented in Omar's memoir, "From Fatherless to Fatherhood."
In the book, he recognizes the influence his wife and mother made in his story to success. The actor gave Keisha credit for bringing the book to fruition and even hinted that she had encouraged him to write a sequel to the book.
"From Fatherless to Fatherhood" begins with an incident he had with his son, Amir, which showed him how parents put their children first by making sacrifices for them. Omar sadly acknowledged that he never had that sort of relationship with his late father.
According to Epps, his father abandoned him and his mother in Brooklyn and never looked back. The "Juice" star admitted that he felt sad when his father passed away, as he was at the time at peace with the old man.
Meanwhile, his daughter, Yasmine, recently lost her mother to cancer, and Omar in an interview admitted to crying after finding out about the loss. Writing the book was a personal achievement for Epps!
All seems to be working out well for Omar as his new ABC show "Resurrection" starts with high ratings. his marriage grows stronger, and fans could not be happier for him.
Please fill in your e-mail so we can share with you our top stories!