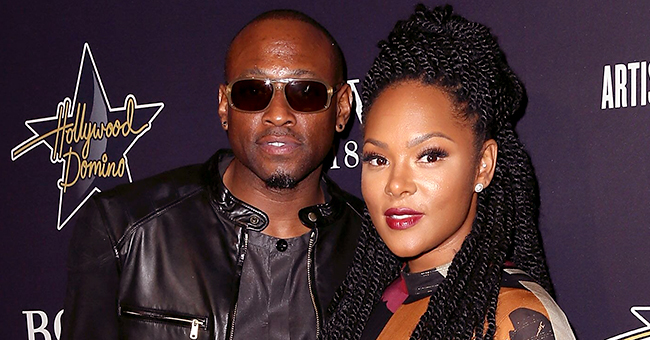 Getty Images
Omar Epps Shares Beautiful Photo of Wife Keisha & Touching Message
Actor, Omar Epps once again proved his undying love for his wife, Keisha as he posted a beautiful picture of both of them, and captioned it with the most touching message ever.
Television star, Omar Epps shared a pic on social media featuring him and his wife of thirteen years, Keisha Epps. The lovebirds could be seen, standing close to each other as they posed for the gorgeous shot.
But what captivated many hearts was not the two enviable lovers, but the sweet words that followed the "relationship goals" pic. The actor wrote:
"*In my Marvin Gaye voice* Aint nothing like the real thing baby! Ain't nothing like the real thing!"
This was followed by the hashtags "MyAngel," "OneOfOne," and "WeDeepRooted."
If the actor did not turn enough faces green with his post, his wife's comment would do just that as she was unwilling to take the back seat in the declaration of love. She commented:
"I just LOVE you. Adore you. Respect you. And admire you. My king. My baby."
Fans left their comments following the post, expressing their admiration for the rare Hollywood couple who have been together since 1999, and have been married for thirteen years.
"BLACK LOVE FOREVER," one comment read.
"Black love still alive."
While a majority of the fans were eager to appraise the gorgeous couple, others were left wondering why the couple appeared not to have aged a bit since their Hollywood Debut.
"You're getting on my nerves bro" another fan stated. "If you don't go on and age like the rest of us, we straight-up fighting."
After years of marriage in a world of fame filled with marital scandals and divorces, the pair, Omar and Keisha have stayed faithful to each other. With two amazing kids, and over a decade to show for their union, the public could not help but wonder what their big secret is. When asked in an interview, the actor replied:
"For us, we just took breaking up off the table, and that changed the whole dynamic of how we argue, solve problems, everything. It changes everything during the tough times."
In 2004, the couple welcomed their daughter, K'Mari Mae, who was their first child together. And in 2007, their son, Amir, was born. The children are notably grown now and are treading a course to become just like their star parents.
Please fill in your e-mail so we can share with you our top stories!