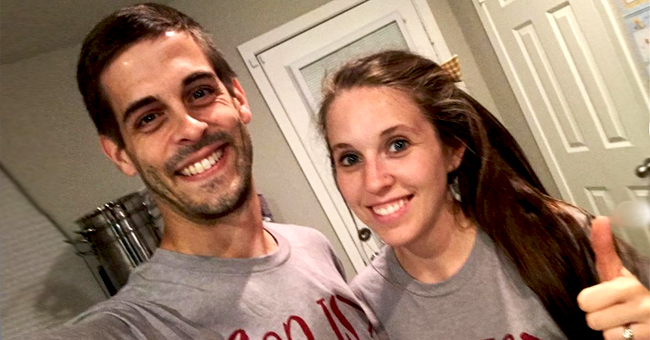 instagram.com/jillmdillard
'Counting on' Jill Duggar Reveals She Let Her Son Eat Gum He Pulled out of Her Hair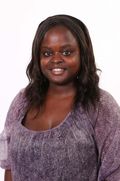 'Counting On' star, Jill Duggar's son, Israel Dillard loses his gum in her long hair.
All the women in the Duggar family have maintained long hair. Citing religious reasons for never cutting their hair, the women explain in the 2014 tell-all book, "Growing Up Duggar," why they keep their hair long, it is written:
"Our hairstyle is our choice and we choose longer hair based on our understanding of 1 Corinthians 11:14-15...while it is a shame for a man to have long hair, a woman's hair is her glory."
The Duggar women have always taken pride in their long hair and their husbands have reinforced that feeling, often sharing on the show how much they adore their wives' long hair.
Recently, Jill Duggar shared on her Instagram story why long hair and sweet treats don't go hand in hand. In a series of pictures, she documents the moment her son, Israel Dillard got his gum stuck in her hair.
With the gum initially stuck in her hair, she stretches out her long ponytail and writes:
"When your 4 yr old loses his gum in your hair lol #momprobs."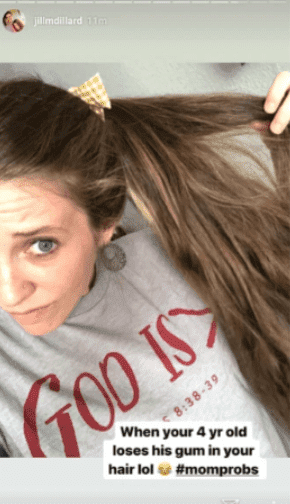 Jill Duggar shows gum stuck in her hair | Source: instagram.com/jillmdillard
Showing a curious-looking Israel holding what appears to a comb, Jill explains:
"He's helping me look now."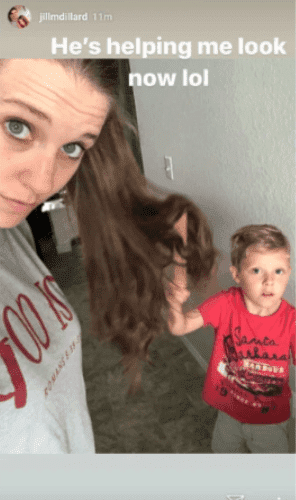 Jill Duggar shows gum stuck in her hair | Source: instagram.com/jillmdillard
The hilarious escapade ends with her saying:
"Found it! And now he's chewing it again lol."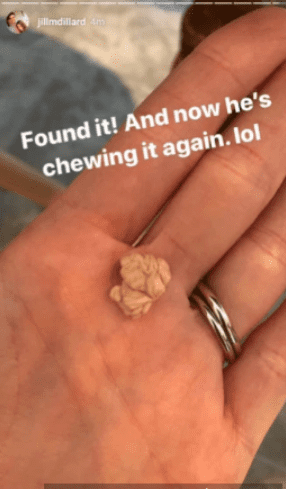 Jill Duggar shows gum stuck in her hair | Source: instagram.com/jillmdillard
Clearing defying the three-second rule limitation, Jill couldn't keep Israel away from the sought after piece of gum.
Dealing with mom-shaming almost every time she shares about her children, letting Israel eat the gum is going to give her haters a lot of ammunition to full up her comments.
The incident could also have Jill rethinking the length of hair. A few months ago, the former reality star went to a salon and trimmed her hair for the first time. She shared the experience saying:
"Loved getting to have my hair trimmed and layered by @danielleseewald. BTW, this was my FIRST TIME having my hair washed and all at a salon! Great job girl!"
Showing off her newly styled hair, courtesy of her sister-in-law, Danielle Seewald, Jill's hair doesn't look significantly shorter. It is reported, fans commented on the photo urging her to cut her hair shorter.
The gum incident is a clear indication that Jill still has long hair and it sticking to her beliefs, even it it means getting a piece of gum stuck in your hair along the way.
Please fill in your e-mail so we can share with you our top stories!