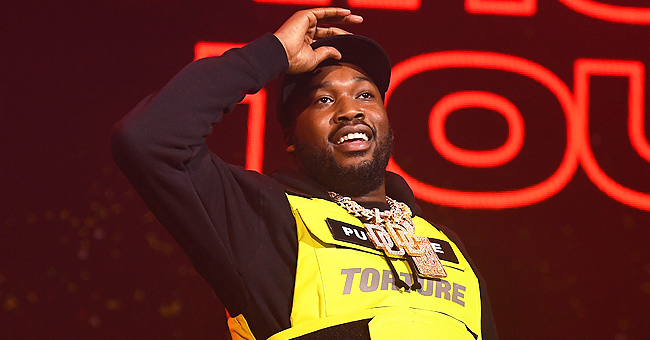 Getty Images
Meek Mill Shows Gratitude in New Post 12-Year Legal Battle Comes to an End
Meek Mill took it to social media to thank his supporters of their support for the past 12 years. The 32-year old rapper was granted a plea deal; deeming him guilty of a misdemeanor, but free of further prison time.
Faults as a 19-year old plagued Meek's life for years after facing the consequences of charges related to assault, drug, and gun possession. Since 2007, Meek has been under careful court supervision.
In 2008, Meek was reprimanded by Judge Genece Brinkley for sorting clothes, rather than her original order of serving meals. The rapper faced the consequences of such actions despite being merely directed to the latter task.
Meek's up-and-down journey under the U.S. penal system, eventually, gave birth to the "Free Meek" movement; a campaign in pursuit of reforms in the criminal justice system.
Come July of 2019, the Pennsylvania Superior Court abandoned Meek's initial conviction, giving him another go at trials. This ended sooner as Meek, on Tuesday, pleaded guilty to a misdemeanor gun charge, but having all other charges dropped. After a 12-year bout with the legal issue, Meek will no longer be serving any jail time.
Following his expression of gratitude towards everyone that held him up through the years, Meek recognizes the issues beyond his own struggle. In a tweet, Meek expressed:
"I'm extremely grateful that my long legal battle is finally behind me and I appreciate that it has sparked a much-needed discussion about probation reform and the inequalities that exist within our two Americas."
Beyond Meek's legal issues, he, together with the rest of America, faces another real problem in the presence of racism. Most recently, Meek took it to Instagram to expose vandalism made by a white man over his grandmother's newly purchased Philadelphia home.
The graffiti read "ACORN," a reference which indicated white supremacy. Angered by such hate crime, Meek yearns to give the perpetrator a taste of street justice.
Please fill in your e-mail so we can share with you our top stories!