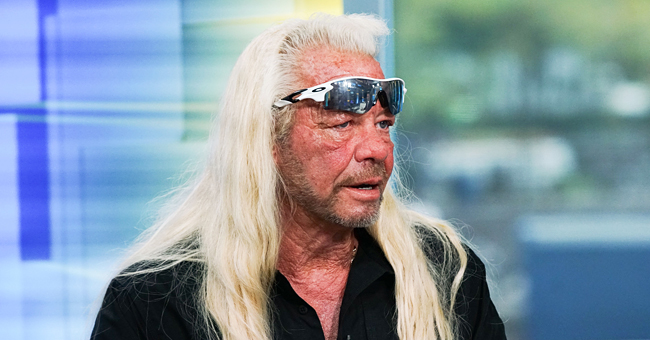 Getty images
Duane 'Dog' Chapman Said Some of the Kids Are Barely Making It after Death of Beth from Cancer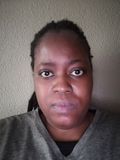 On June 26, reality television star Beth Chapman passed away after a long battle with throat cancer. This week, her widower revealed that some of their children weren't handling her death well.
During an interview on Wednesday, Duane "Dog" Chapman, 66, spoke about living without his beloved wife Beth Chapman, 51. He also shared how their children were dealing without having her there anymore.
The "Dog the Bounty Hunter" and "Dog's Most Wanted" star said:
"Each one copes differently, there is a few that really barely making it. We don't know what to do. We haven't read, we weren't prepared."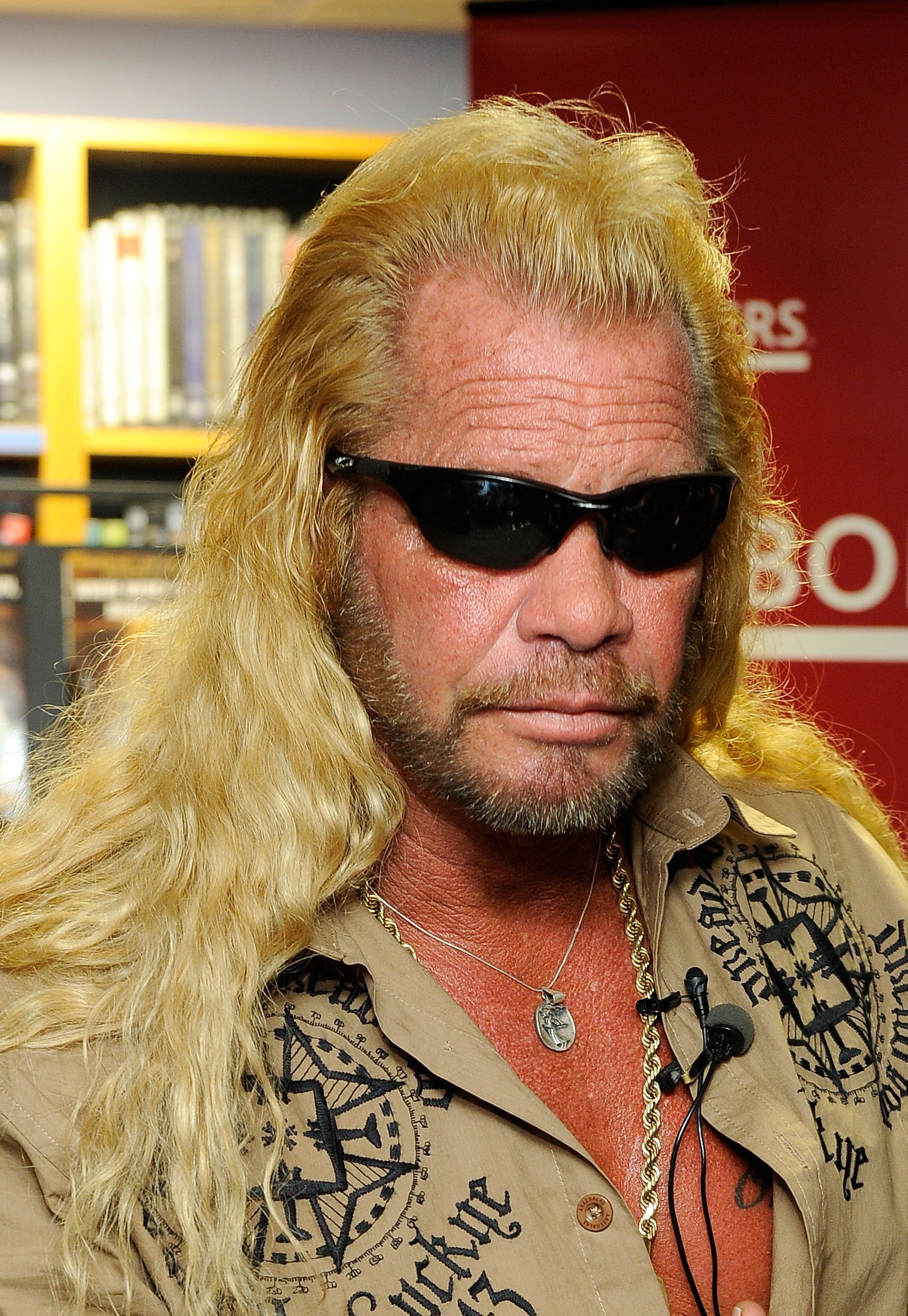 Duane Chapman promotes his book "When Mercy Is Shown, Mercy Is Given" at Borders Wall Street on March 19, 2010 in New York City | Photo: Getty Images
The reality television star also shared about how he dealt with losing his mother. He recalled how he'd wished his father had died first "cause I love my mommy."
Duane shared that he went to his children and told them he was sorry that he didn't pass away first before Beth. His children responded by asking: "'Yeah dad, why?' "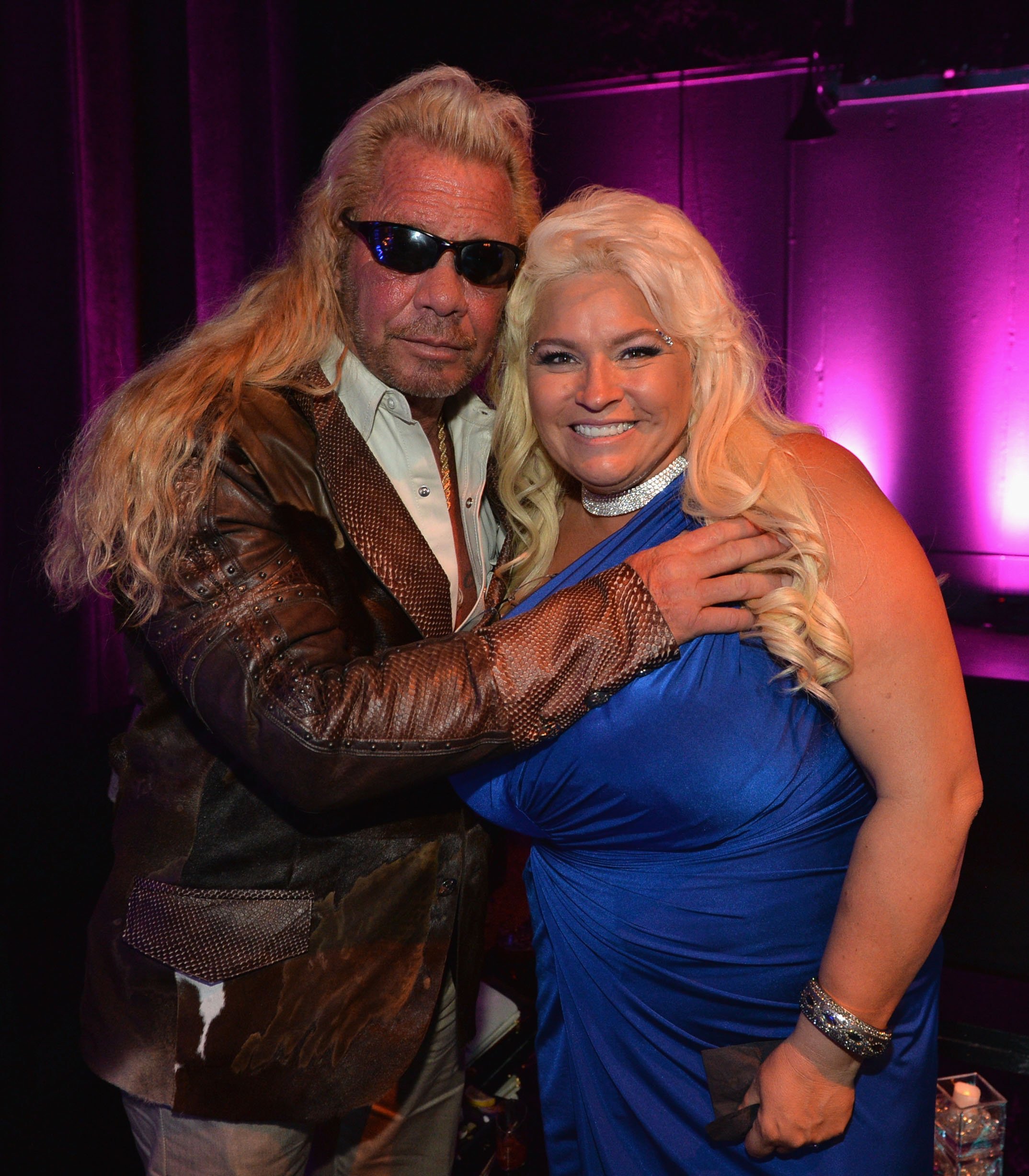 Duane "Dog" and Beth Chapman at the CMT Music Awards - After Party at Rocketown on June 5, 2013 in Nashville, Tennessee | Photo: Getty Images
At that moment he realized he could relate because according to him, the man should always die first. The couple shared four children: Bonnie Chapman, 20, Gary Chapman, 18, Dominic Davis, 34, and Cecily Chapman, 26.
Cecily was Beth's daughter with her ex-husband and Duane adopted her. Duane acknowledged that losing their mother was "hard for them."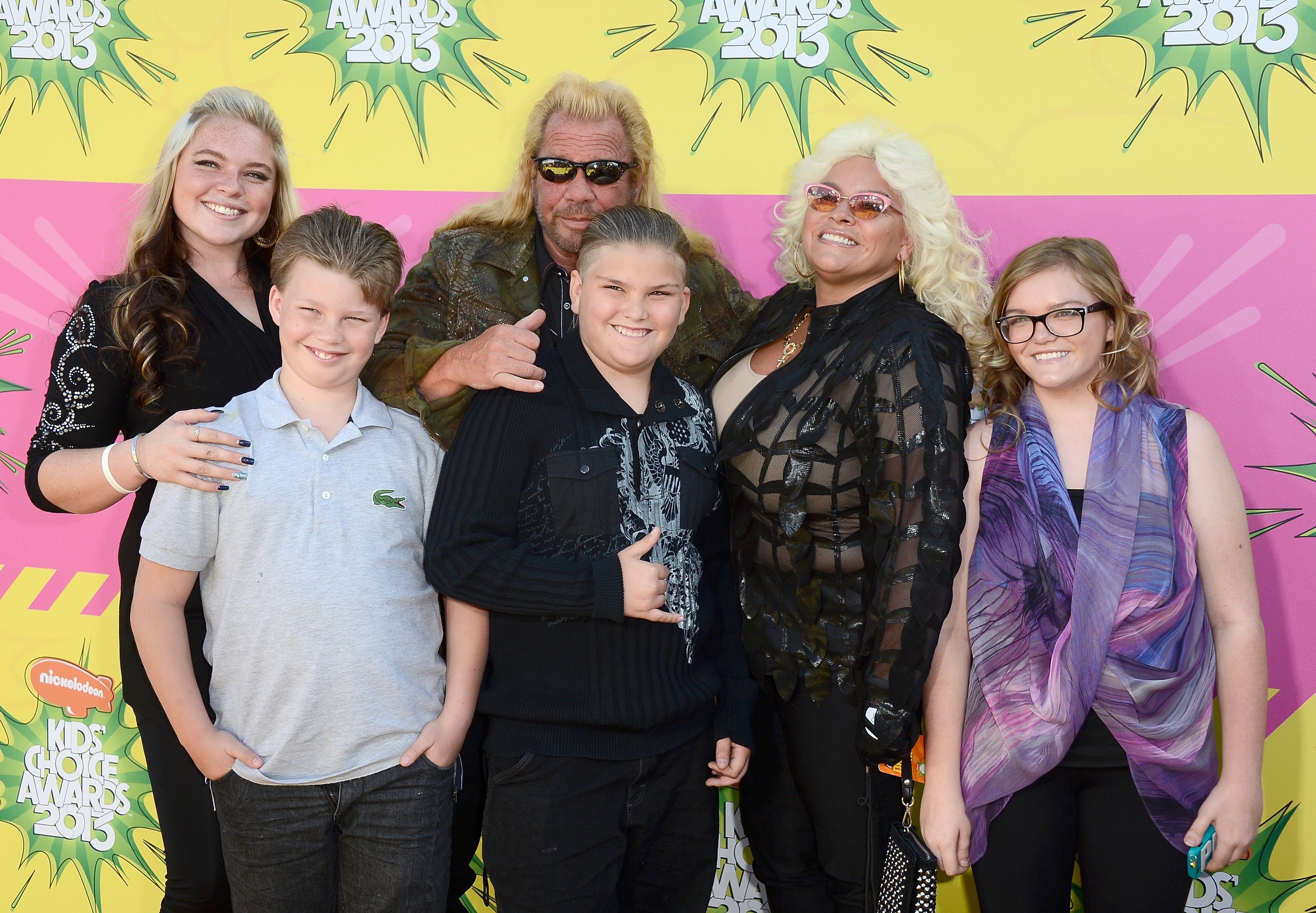 Duane "Dog" Chapman, Beth Chapman, and their family at Nickelodeon's 26th Annual Kids' Choice Awards at USC Galen Center on March 23, 2013 in Los Angeles, California | Photo: Getty Images
He also described himself as "the softy of the group, because I never wanted to punish." The bounty hunter explained that in his relationship with Beth he always let her handle the tough things like punishment for the children.
Whenever one of them did something wrong he would say: "'Your mom is gonna get you if you don't do that.'" However, since her death, he's realized that he has to take a sterner role and he and his children "don't like that."
The reality star also shared that his children were contributing at home with what they could, however, most of the responsibilities still fell on him. He revealed how they helped to cook too, like their mother who "was a fantastic cook."
Emotionally, Duane continued explaining the duties he'd since undertaken like doing the children's laundry, vacuuming, and making his own bed. Changing his tune, he joked: "So I don't wanna lie, they do nothing. They're kids. … It's just, 'Dad's there, he can do it.'"
On a recent appearance on Jerry O'Connell's new talk show, "Jerry O,'" Duane spoke about his late wife again. He emotionally confessed his reason for talking openly about her saying: "It's so sad to talk about her everywhere because I don't want to take advantage of that. But if I don't, she'd be so mad."
Beth's fans will get to see her again on "Dog's Most Wanted" when it premieres on September 4 at 9 p.m. ET on WGN America.
Please fill in your e-mail so we can share with you our top stories!