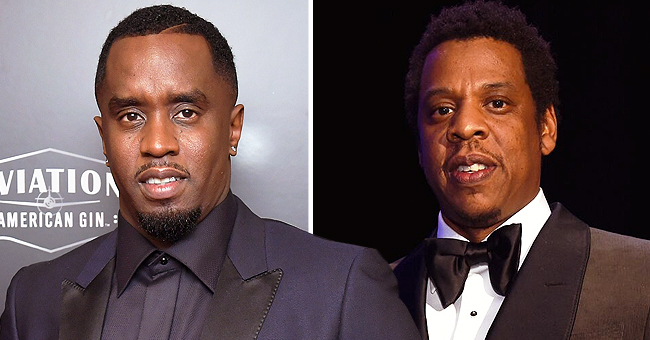 Getty Images
Diddy Defends Jay-Z's Decision to Partner with NFL despite Colin Kaepernick's Banishment
American rapper and businessman, Diddy Combs took to Instagram and spared no words in praising Jay-Z's new venture into the NFL. Sean Diddy Combs joined the league of those who support Jay-Z's decision to partner with NFL.
The decision to partner with NFL has stirred the hornet's nest as conflicted opinions surfaced online; while some were in support of the decision and have applauded Mr. Carter, others have castigated it, comparing it to an act of betrayal.
The three-time Grammy winner and good friend of Jay-Z did not mince words. He showed solidarity for his friend on his Instagram account on Monday when he posted a video of Jay-Z speaking.
"Hov is one of the greatest to ever do it. He has been there more than anybody from the hip hop culture, including me. He has been so selfless and fights for other people. We, as people, cannot be divided and conquered at this time!" he wrote.
Jay-Z performing onstage in Virginia Beach City. | Photo: Getty Images.
Several fans reacted by giving kudos to Diddy. One comment read,
"We need to support what's right; we are only strong when we stick together."
While another user @Naomi wrote,
"yes, we are strong!"
Criticisms have been rolling in from those who are not in support of the recent development. Diddy expressed the pain he feels from the cold responses gotten from people, especially some of the comments coming from NFL players such as the Carolina Panthers' Eric Reid and Kenny Stills, a player from Miami Dolphins.
The Rapper and Producer also used the opportunity to emphasize the racial discrimination against blacks and browns daily,
"I was just watching everything last week but it hurt me to my heart because I know this man personally. He's one of the most genuine and intelligent black leaders we've ever had. We cannot go against each other; there's not enough for us. I applauded the NFL for bringing him in," he wrote.
On the discrimination against the coloureds, he added,
"This isn't just about NFL, it's about how black and brown are treated daily across this country. We have to come together and make the hard decisions. Nobody is going to do it for us."
The 49-year-old rapper also shared his thoughts on the social injustice against Kaepernick and is hopeful a remedy will be proffered sooner than later. Colin Kaepernick, former NFL player, became known for protesting against the injustice inflicted on Blacks, by his refusal to stand for the National Anthem in 2016.
Other artistes like Cardi B and Freddie Gibbs are also optimistic about the new deal and are hoping this will bring him back into the league.
Please fill in your e-mail so we can share with you our top stories!