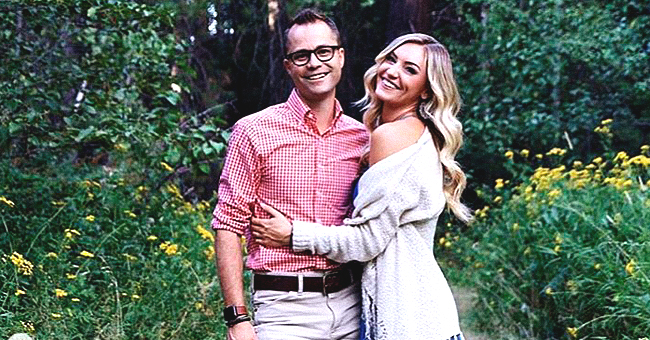 instagram.com/wesdchapman
Duane Chapman's Son Wesley Responds to People Who Said He Will 'Never Create a Family'
The 38-year-old son of "Dog the Bounty Hunter" star, Duane Chapman, opened up about proving his naysayers wrong.
Duane Chapman's son, Wesley Chapman, took to Instagram to share a series of photographs of his family along with a lengthy message for people who claimed he would "never create a family."
In the caption to his post, Chapman claimed that he proved those people, who believed he would never have family, wrong.
AN ABUSIVE CHILDHOOD
Chapman revealed that such discouraging thoughts were fed to his mind ever since the age of eight. Furthermore, a history of abuse left him broken and feeling "dysfunctional."
For a major part of his life, he believed those abuses to be true. For years, he lived believing that he wasn't good enough.
Him sharing happy images of his family, enjoying together, was a way of getting back at people who led him to believe such lies.
"For years I believed it. For years I thought I wasn't good enough. I wasn't smart enough. I just plain wasn't enough. So many of my life choices were a reflection of those beliefs."
Chapmen went on to describe just how happy and content his family was. He elaborated that his household, comprising of his wife, Jodie Chapman, his son, and a daughter, was living in peace.
A BEAUTIFUL OCASSION
Finally, Chapman revealed the real reason that got him thinking about his family that day.
"Today is beyond just a day to be crossed off on the fridge calendar. Today is a day of celebration. Today is our wedding day. Our anniversary of putting this family together."
From there, Chapman went ont to praise about his wife, who has been with him for almost 10 years "in the good parts and the bad."
He finally concluded his message with a call for his followers to believe that "they are enough" and to celebrate the day as a day of this very realization.
Previously, Chapman also opened up about his abusive childhood as well as other torments that he endured.
He shared a throwback picture of his father and his brothers on his official Instagram and penned a emotional message about life along with it.
Please fill in your e-mail so we can share with you our top stories!