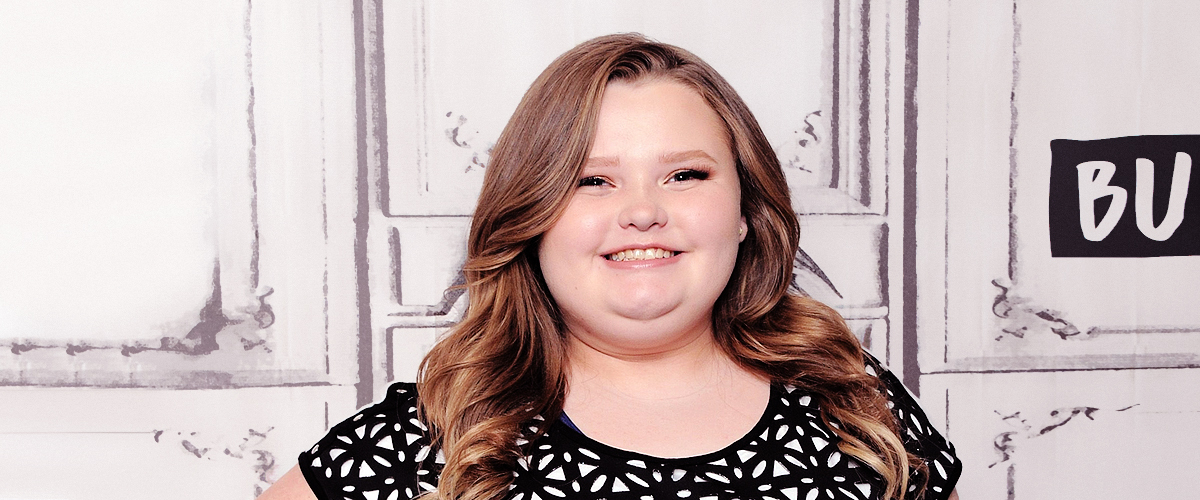 Getty Images
Alana 'Honey Boo Boo' Thompson: 14 Facts about Her for Her 14th Birthday

Most fans of Alana Thompson, the reality TV star best known as Honey Boo Boo, remember her as the extraordinary and funny young girl on "Toddlers & Tiaras."
However, she is not that little girl who captivated the audience with her sense of humor. In fact, she turned 14 on August 28, a milestone that one of her sisters, Lauryn "Pumpkin" Shannon noted on Instagram.
As a way to celebrate Alana's 14th birthday, here are 14 fun facts about Honey Boo Boo that most people don't know.
1. She is not a toddler anymore
As mentioned before, Alana, the fourth and youngest child of June "Mama June" Shannon, turned 14 on August 28. In the post that Lauryn uploaded to Instagram, she wished her a happy birthday and wrote:
"I love being there for you when you need me most. And I enjoy being your sister mom. I hope today is all you wish for and more," Lauryn finished.
2. She rose to fame thanks to "Toddlers & Tiaras"
"Toddlers & Tiaras" was a reality TV show aired on TLC that followed the personal lives of the contestants of a child beauty pageant and their families. Alana's unique personality captured all the attention, and she got her own show.
3. She made a lot of money with "Here Comes Honey Boo Boo"
TLC saw potential in the Shannon family, so they created a reality show based on Alana titled "Here Comes Honey Boo Boo." At that point, the girl was only seven years old but earned $50,000 per episode.
The rest of her family, including her three half-sisters, mother, and father, got a pay raise for the second season in 2013.
4. "Here Comes Honey Boo Boo" was canceled for June
In October 2014, TLC suddenly canceled Alana's reality show when it was revealed that June was dating Mark McDaniel, her ex-boyfriend who served 10 years in prison after molesting a child.
Anna, one of Alana's sisters, revealed that she was the 8-year-old girl that Mark sexually abused in the past.
5. The fifth season of "Here Comes Honey Boo Boo" was never released
Even though TLC had already recorded the fifth season of the show when the news about June and Mark's relationship was revealed, the company decided not to air it.
6. She was part of a weight intervention
In 2015, June and Alana appeared on "The Doctors" to discuss the child's worrying overweight. At that point, she was not even 10 years old and weighed 125 pounds.
7. She makes money through Instagram
Following the intervention, Alana modified her diet and has been promoting the products of Homestyle Harvest Chicken Nuggets on Instagram, making money out of it.
Apart from that, the reality tv star is also a partner of Fab Fit Fun, a subscription service that sends four boxes a year filled with different products, including clothing accessories, lotions, and more.
8. She appeared on "Dancing with the Stars Juniors"
Alana's experience on TV didn't end when her series was canceled. In 2018, she was one of the contestants of "Dancing with the Stars Juniors" next to Tristan Ianiero.
Unfortunately, they were eliminated soon after the show began, which means that Alana took home $50,000 (the money all contestants get for appearing in the competition) plus $17,500 (the bonus for staying until the fourth episode).
9. She is an aunt already
Speaking of Anna, she gave birth to her daughter, Kaitlyn, in 2012. The entire event was shown in the season one finale. Three years later, Anna welcomed her second daughter, Kylee.
Apart from Anna, Lauryn also has a daughter named Ella, born in 2017, which makes Alana the proud aunt of three girls.
10. She has a few extra plans if her career in television doesn't work
In an interview with E!, the girl admitted that she wanted to be "a nurse, and a hairstylist, and a mama" when she got older. Apart from that, Alana would like to work at McDonald's just for the McNuggets.
11. She had to live with Lauryn for a while
In March 2019, June was arrested on possession of crack cocaine and a crack pipe. Her boyfriend, Geno Doak, was with Mama June and was also charged with third-degree domestic violence and possession of drugs and drug paraphernalia.
During that time, Alana had to live with her sister Lauryn.
12. She and her family staged an intervention for June
On the season finale of June's reality show "Mama June: From Not to Hot," Alana and her sisters tried to convince their mother to change her lifestyle for her own sake. Honey Boo Boo even said that she was scared to stay at June's house.
13. She has appeared in several talk shows
Due to her celebrity status, Alana has been invited to many TV shows, including "Jimmy Kimmel Live!" "Live! with Kelly," the "Tonight Show Starring Jimmy Fallon" and the "Steve Harvey Show."
14. She released a song
In September 2015, Alana tried luck in the music industry, releasing a song titled "Moving Up!" In its official video, the reality TV star appeared next to June, Lauryn, and Mike Thompson, also known as Sugar Bear.
At the moment, Alana is studying in high school, as shown in Lauryn's Instagram account. Although her life has been tough lately, especially because of June's decisions, her fans hope that everything gets better so they can see her on TV again.
Please fill in your e-mail so we can share with you our top stories!