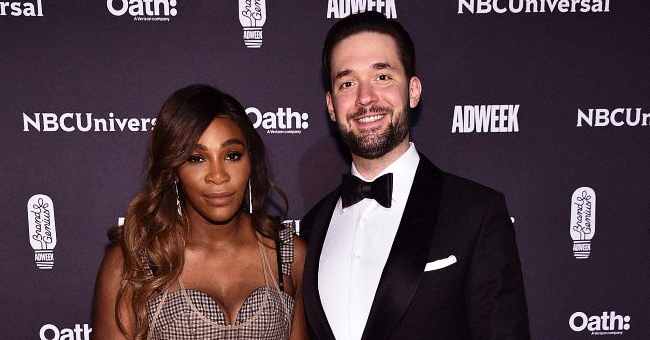 Getty Images
Serena Williams' Husband Alexis May Have Trolled Maria Sharapova by Wearing DARE Shirt at US Open

Serena Williams had a spectacular outing at the US Open on Monday, but it was her husband Alexis Ohanian that stole the show with what looked like a trolling attempt at her opponent and longtime nemesis Maria Sharapova.
Williams and Sharapova's feuding timeline stretches far, but when both players met for the 22nd time in Monday's opening round, Ohanian, 36, was entirely on board.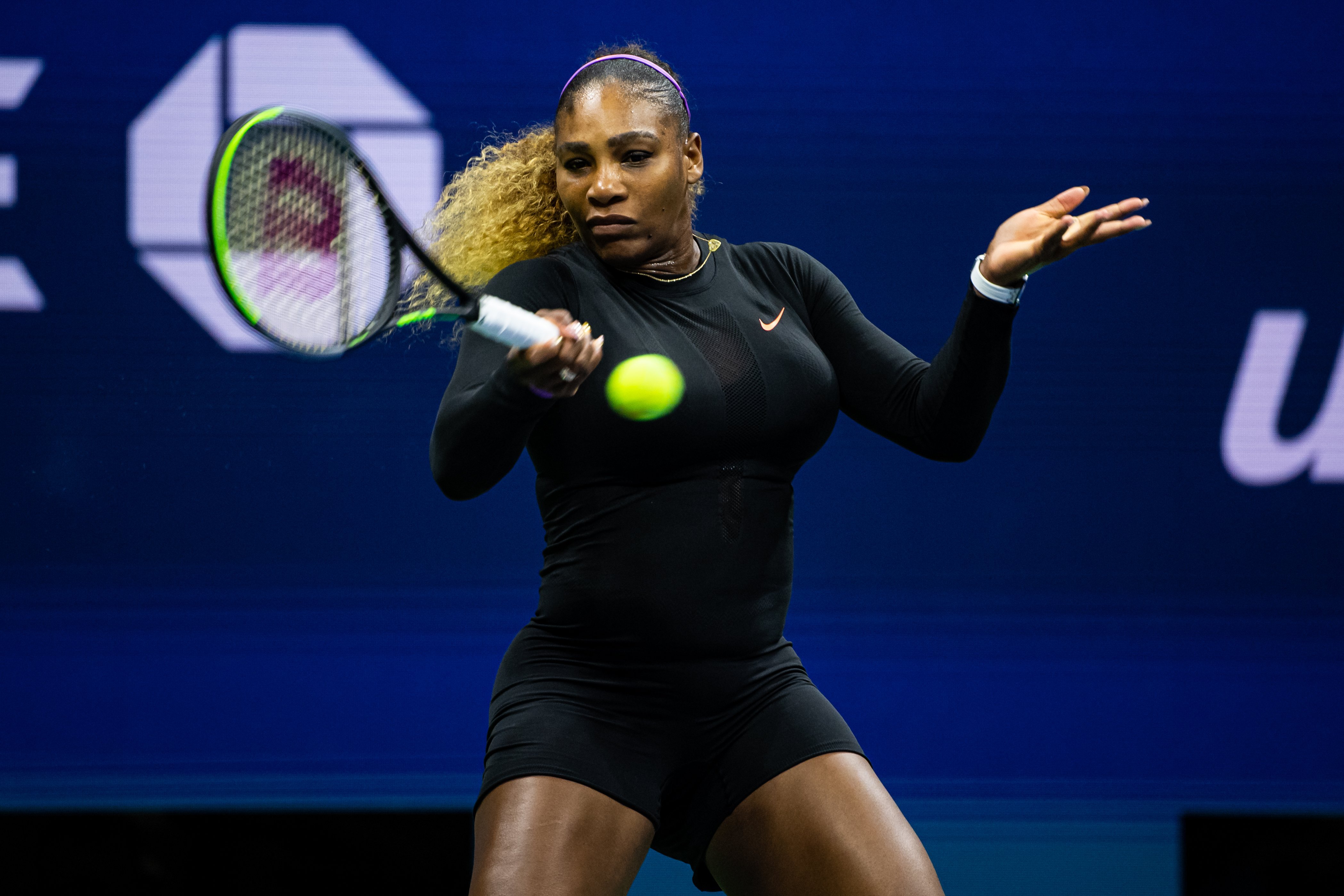 Serena Williams playing against Maria Sharapova in the first round of the US Open on Aug. 26, 2019 in New York City | Photo: Getty Images
According to Yahoo Sports, the tech mogul was in the stands as his wife clinched a 6-1, 6-1 victory over Sharapova in 59 minutes of play.
When he arrived, Ohanian had on an unceremonious black jacket, but things got extra shady toward the end of the match when he unbuttoned to reveal a D.A.R.E shirt.
D.A.R.E TO TROLL
For those who don't know, D.A.R.E, an acronym for Drug Abuse Resistance Education, is a "War on Drugs" campaign aimed at discouraging and preventing the use of controlled drugs among young people.
It's hard to believe that Ohanian's outfit choice was not a dig at Sharapova, who in 2016 received a two-year professional tennis ban after testing positive for meldonium, a performance-enhancing substance.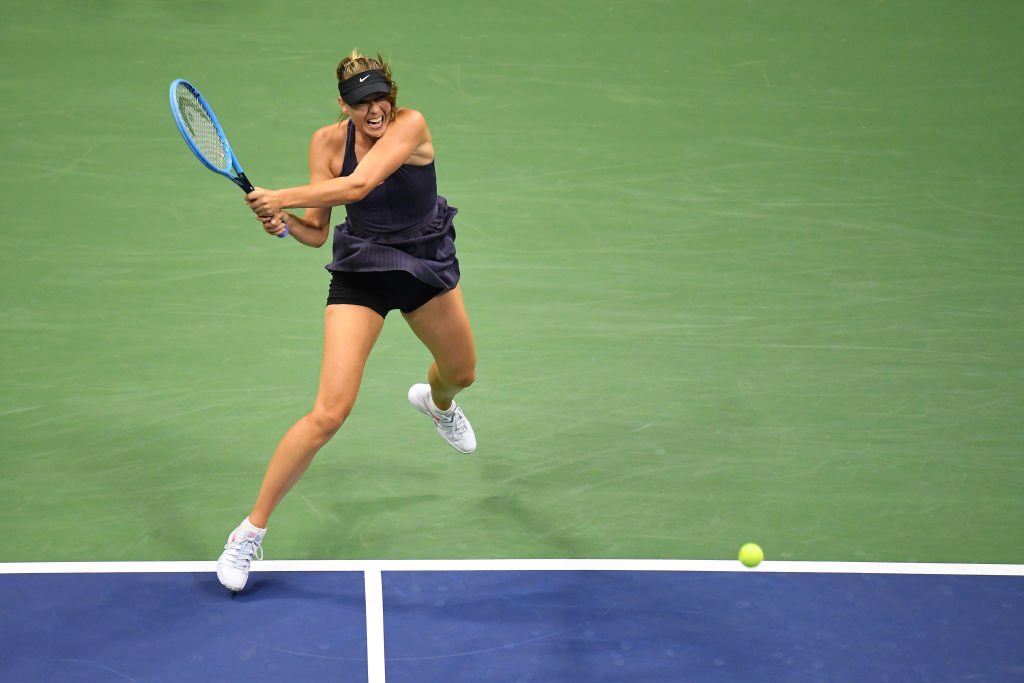 Maria Sharapova playing against Serena Williams in the first round of the US Open on Aug. 26, 2019 in New York City | Photo: Getty Images
TWITTER RESPONSES
For the most part, Ohanian got a lot of praise for his trolling, with many social media users hailing him for supporting Williams, 37.
"Alexis Ohanian showing up to the match between Serena & Maria Sharapova in a D.A.R.E t shirt is the type of solidarity in pettiness I need from my partner," a Twitter user raved.
"I'd like to report a murder," another joked with a laughing emoji.
RIVALRY OR NO?
The infamous feud between Williams and Sharapova, 32, is more off-court drama than on. While some have described the situation between both women as a "rivalry," the facts imply otherwise.
In the 22 times that Williams and Sharapova have now played each other, the Russian has emerged victorious only twice and not since 2004. Williams, a 23-time Grand Slam champion, is also light years away from her Russian counterpart, who has five Grand Slams.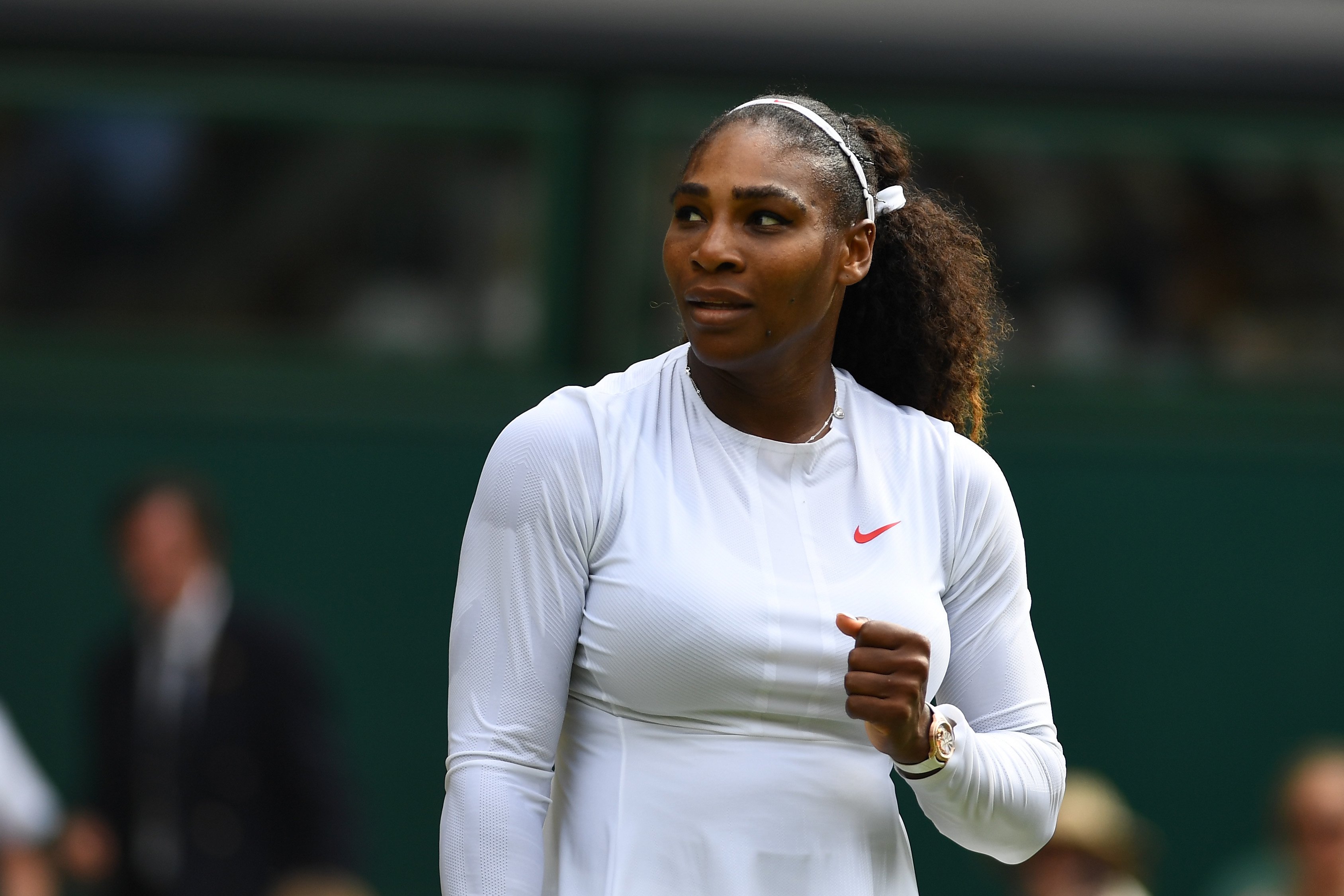 Serena Williams on day seven of the Wimbledon Lawn Tennis Championships on July 9, 2018 in London, England| Photo: Getty Images
HISTORY OF THE FEUD
The feud emanates instead from snide back-and-forth comments, Sharapova's perceived racism, and the longtime controversy over the Russian's endorsement wealth that outpaced Williams' for years.
In her 2017 memoir, Sharapova reportedly used racist stereotypes – and probably a hint of body-shaming – to describe Williams.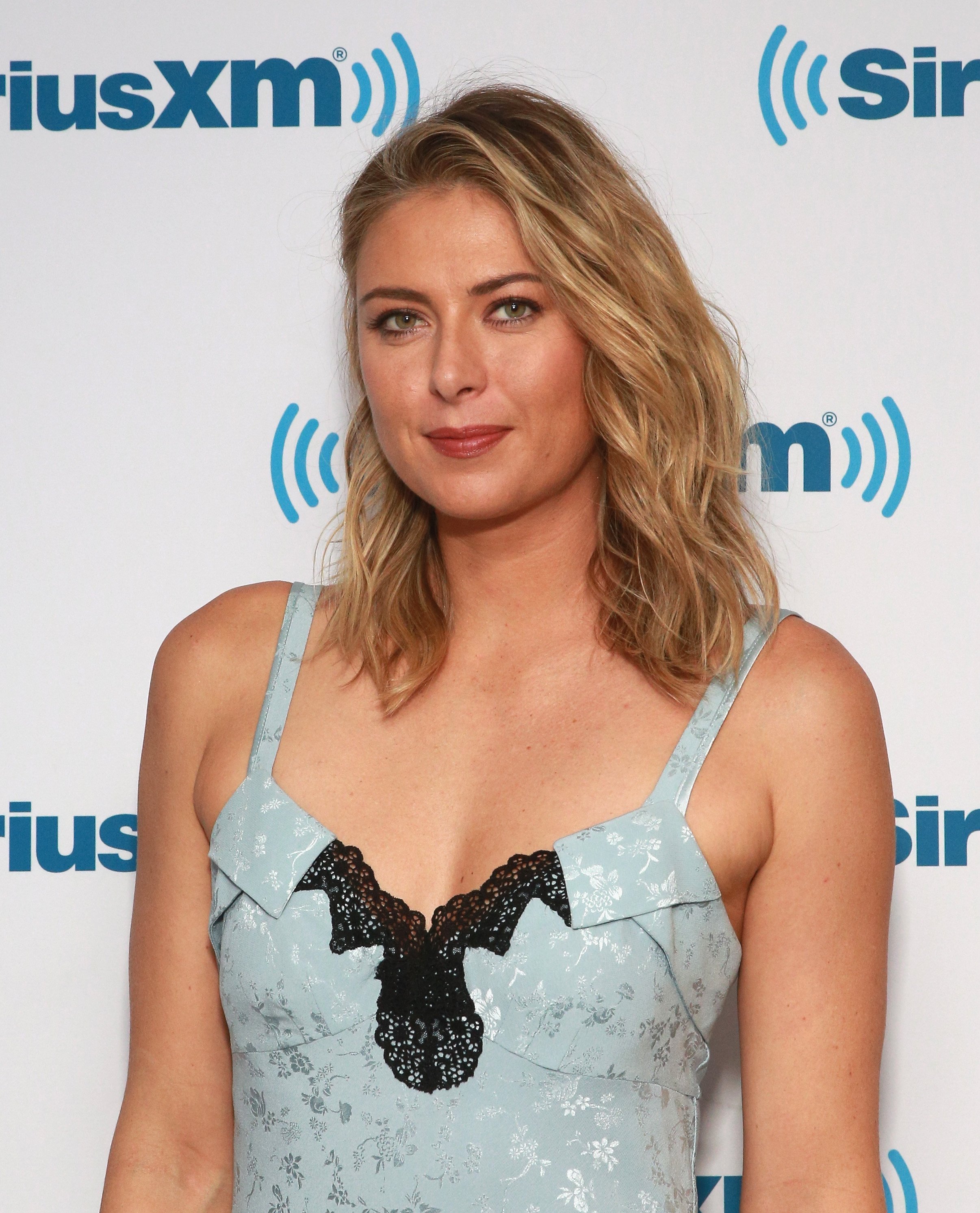 Maria Sharapova visits at SiriusXM Studios on September 13, 2017 in New York City| Photo: Getty Images
SHARAPOVA'S CONTROVERSIAL MEMOIR
According to MadameNoire, Sharapova wrote:
"First of all, her physical presence is much stronger and bigger than you realize watching TV. She has thick arms and thick legs and is so intimidating and strong. And tall, really tall."
Considering that Williams is five inches shorter than Sharapova, the latter's position does not exactly make sense. Worse still, she claimed in her book: "I think Serena hated me for being the skinny kid who beat her, against all odds, at Wimbledon."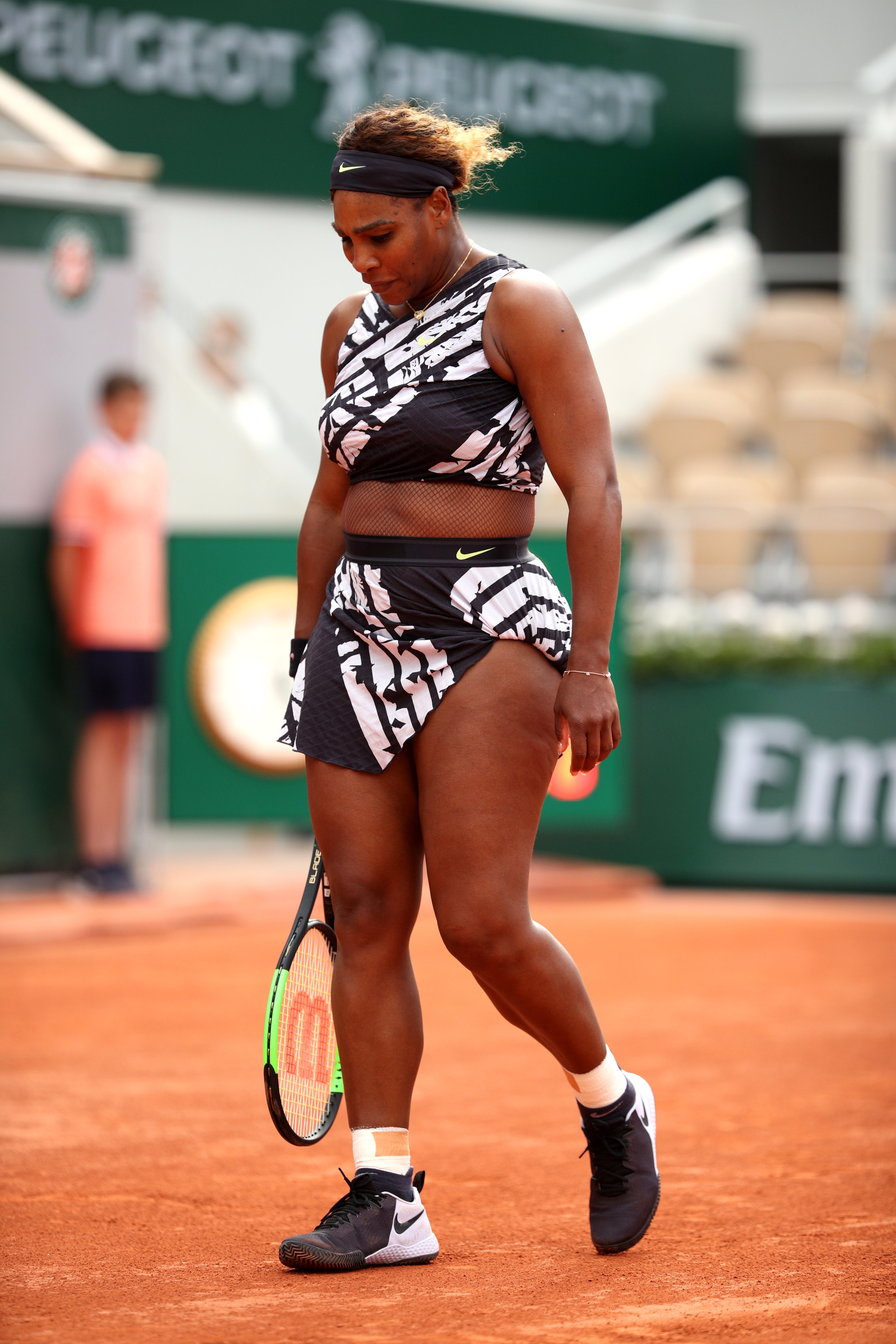 Serena Williams at the 2019 French Open at Roland Garros on May 27, 2019 in Paris, France | Photo: Getty Images
Per Yahoo Sports, Sharapova also wrote of the time she found Williams sobbing in the locker room and how it reportedly angered the former world No. 1.
"Mostly I think she hated me for hearing her cry. Not long after the tournament, I heard Serena told a friend – who then told me – 'I will never lose to that little [expletive] again.'"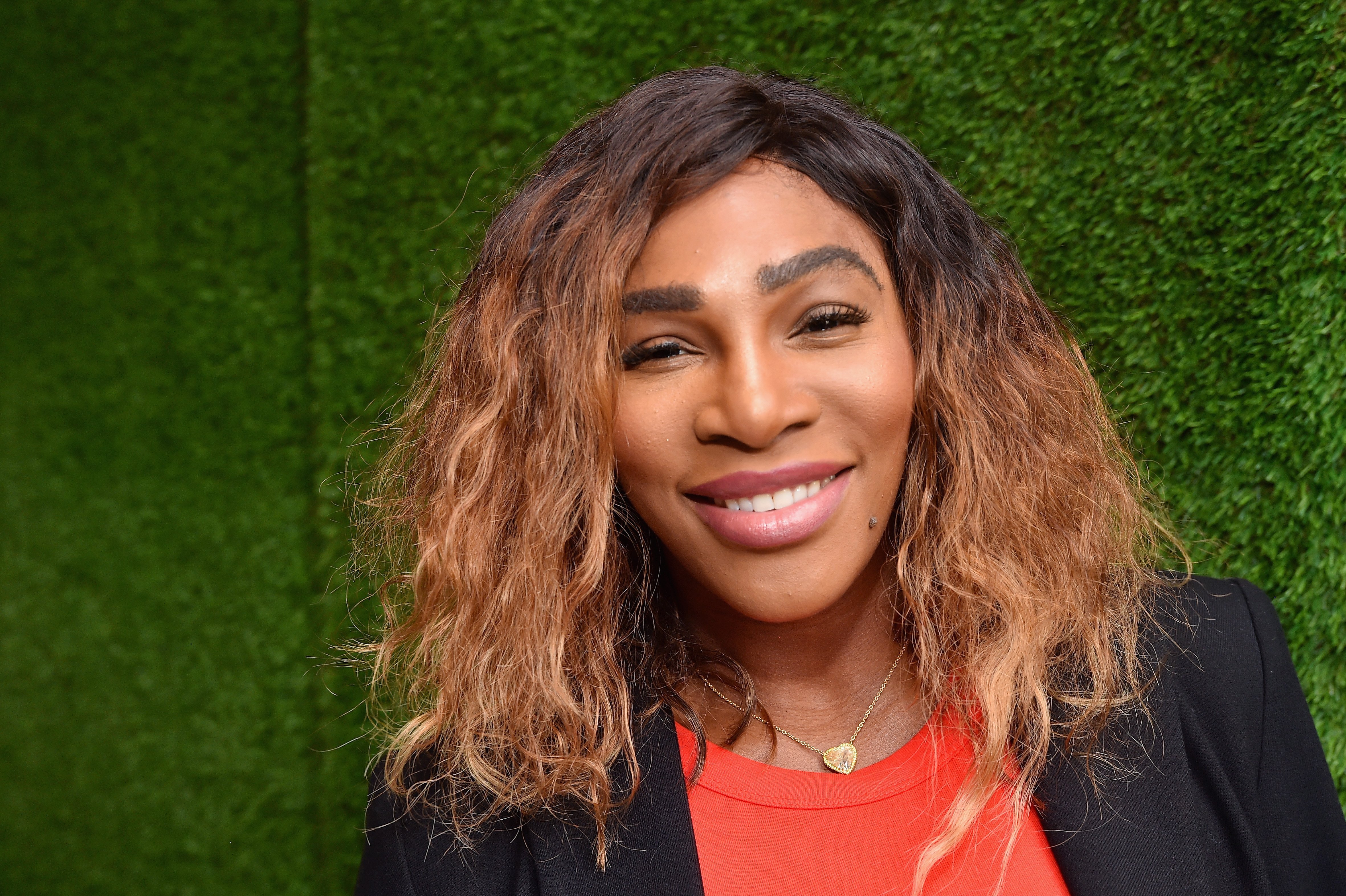 Serena Williams attends the BoF West summit at Westfield Century City on April 26, 2019 in California| Photo: Getty Images
WILLIAMS' RESPONSE
Responding to the book, Williams, who recently had to withdraw from the Rogers Cup over injuries, reportedly described it as "100 percent hearsay" and "a little bit disappointing."
Probably being diplomatic, or maybe because she really has moved on, Williams had only kind words about Sharapova following her opening-round win at the US Open on Monday.
"She's such a good player," Williams reportedly told ESPN. "When you play her, you have to be super focused. So every time I come up against her, I just bring out some of my best tennis."
Ohanian however? That's a whole different ball game.
Please fill in your e-mail so we can share with you our top stories!