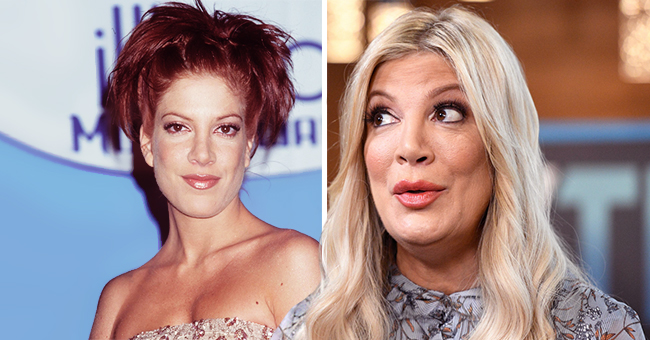 Getty Images
BH90210 Star Tori Spelling Responds to Plastic Surgery Rumors
BH90210 star Tori Spelling responded to the floating rumors regarding her plastic surgery. She dismantled the rumors stating that they are just not true.
In a recent interview with People Magazine, reality star, Tori Spelling was pretty straightforward about her experience with plastic surgery.
In the interview, she explained how she was presumed to have extensive plastic surgery done at the age of seventeen when in reality, she only had her nose done.
"People have been talking about me having plastic surgery since I was 17," Tori shared. Unfortunately, this rumor has followed her ever since.
"I remember my dad saying, 'don't worry. It will go away next week.' But that one thing stayed with me my entire career!" she added.
Even now, Tori, 46, claims that the only plastic surgery she has gone through is for her nose and her breasts.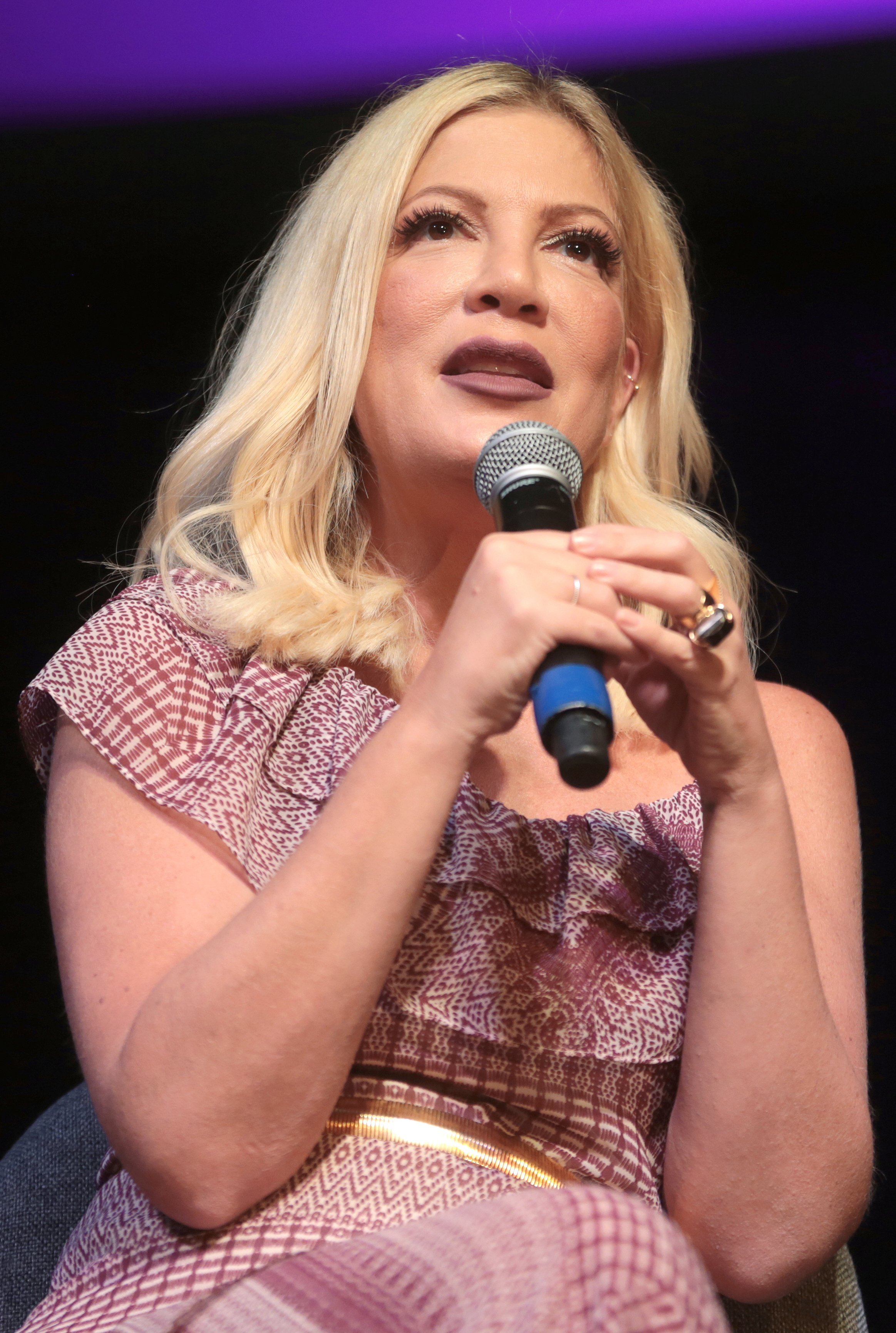 Tori Spelling speaking at an event in Phoenix, Arizona. | Source: Wikimedia Commons
She shares how people made meaningless comparisons of her photos from seventh grade and the BH90210 cast. "My god, your body changes!" she defended herself.
"I always thought if people could meet me, we'd be friends"
Tori isn't the only BH90210 star to be accused of fake appearances from plastic surgery.
Jennie Garth posted a photo with the BH90210 co-star, back in April, during their visit to Israel. Haters took the comments section on Instagram to pass on comments like "So fake!"
A user even went on to say:
"Oh, Jennie! You are beautiful and don't need all that Botox! Sadly you are unrecognizable here!"
To which Jennie reacted, "Thank You?"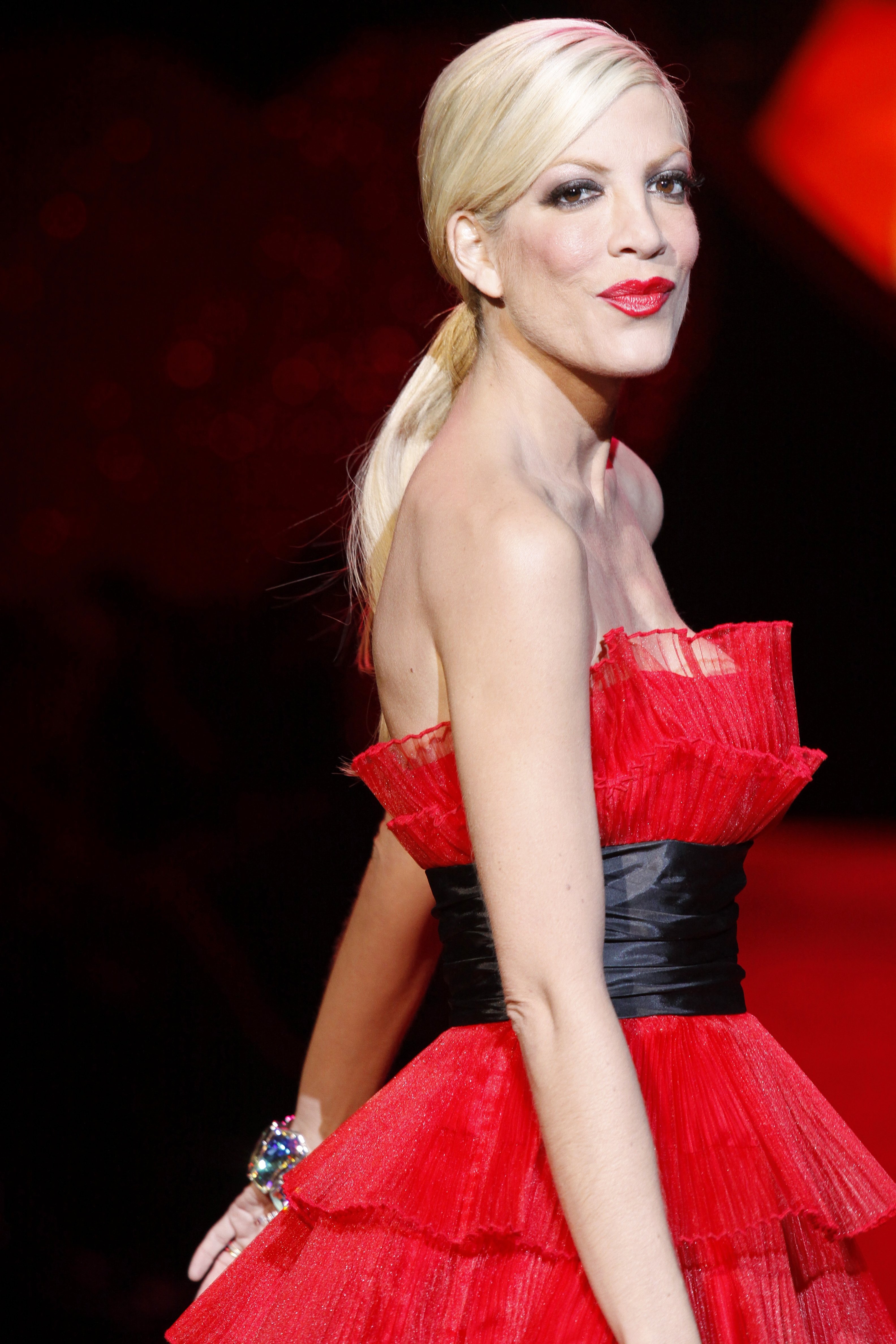 Backstage at The Heart Truth's Red Dress Collection Fashion Show during New York Fashion Week. | Source: Wikimedia Commons
Spelling also went on to express how she was either "Aaron Spelling's daughter" or "Donna Martin," both of which seemed to overpower her own identity.
She admitted that this was the reason that she started doing reality shows, to meet people and show them that she is just like them.
"I always thought if people could meet me, we'd be friends" she affirmed.
Now, Tori, 46, has accepted the people's perspective and instead of letting the public criticism get to her, she says, "it's fun to own it!"
Please fill in your e-mail so we can share with you our top stories!