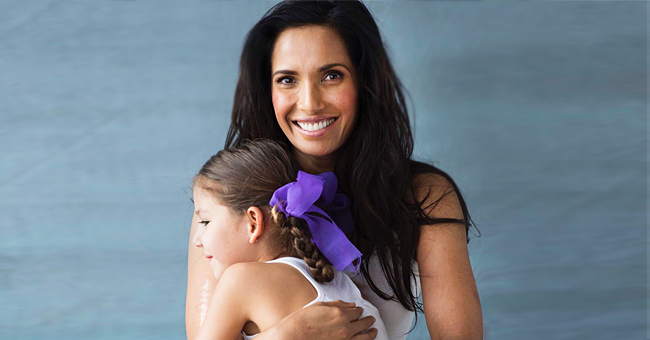 instagram.com/padmalakshmi
Bravo's 'Top Chef' Host Padma Lakshmi Shares Clip of Daughter Krishna Motivating Her during Workout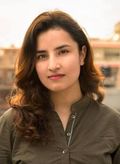 The beloved "Top Chef" host shared her workout routine with her fans and showed how her daughter plays a big role in providing her with enough motivation.
On her Instagram, Lakshmi shared a short video that sees her nine-year-old daughter, Krishna, encouraging her to complete her workout routine.
In the video montage, Krishna is seen asking her mother to force her breath out while lifting the dumbells high above her.
LAKSHMI NEEDS A "LITTLE" MOTIVATION
"Thanks [little hands] for keeping me in check," Lakshmi captioned her post, expressing her gratitude toward her daughter.
Laksmi's fans were quick to comment on the post praising the nine-year-old. Many of the commenters admitted that they would love to have a trainer as dedicated as Krishna for an effective workout.

A fan comments on Padma Laksmi's Instagram post about her workout regime. | Source: Instagram/padmalakshmi
Meanwhile, another fan lauded Lakshmi for instilling the values of staying fit in Krishna from an early age. "Good job [Padma Lakshmi] teaching her about fitness as a part of life early on!" the Instagram user wrote.

A fan praises Padma Laksmi in the comment section of her Instagram post. | Source: Instagram/padmalakshmi
HER SECRETS TO STAYING FIT
In a 2018 interview, Lakshmi opened up about the strict dietary measures that she follows in order to maintain her great shape.
The "Top Chef" host has to taste-test different varieties of delicacies as a part of the show, which makes it crucial for her to stick to her workout and diet.
"I don't drink alcohol. I don't eat fried food. I don't eat red meat. I don't eat any dairy, except low-fat cottage cheese and non-fat yogurt. I don't eat sweets. Oh, and I don't eat flour."
Lakshmi further stressed that she includes a lot of veggies and fruits into her diet as well as eat fish, chicken, and shellfish. She also suggested lentils and beans as good supplements during such diet.
In another interview, Lakshmi also confirmed that she works out five days a week. Out of those five days, she practices boxing three days and lifts weights the other two days.
Last year, the popular host made headlines by leading a wave of birthday wishes for the late Anthony Bourdain.
Please fill in your e-mail so we can share with you our top stories!