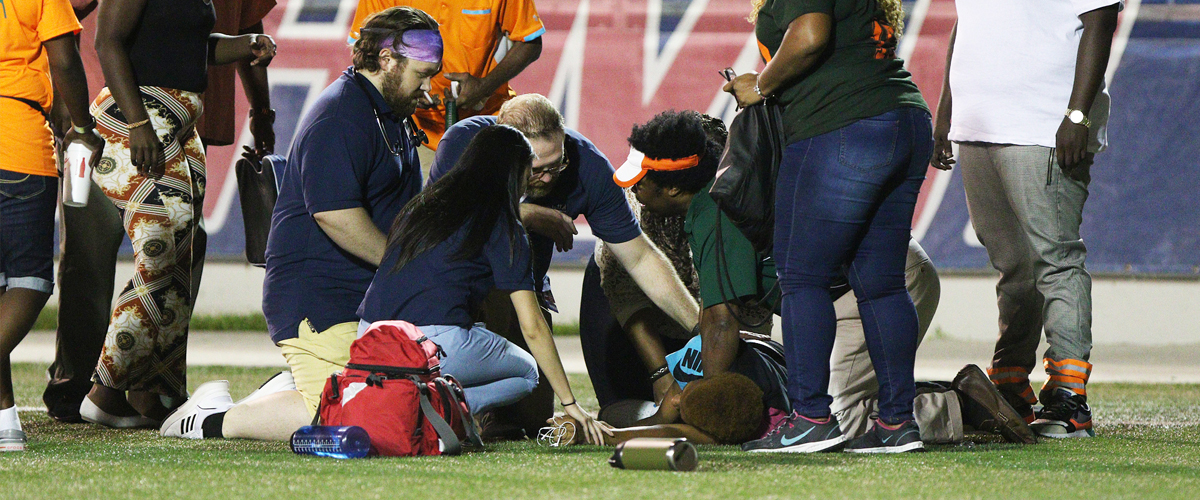 Twitter/aldotcom
Shooting at High School Football Game Leaves at Least Nine Injured

At least nine people were injured after a 17-year-old boy opened fire at the crowd near the end of a high school football game between LeFlore and Williamson.
The incident took place at Ladd Peebles Stadium, in Alabama, on Friday night. The shooter, identified as Deangelo Parnell, turned himself in on Saturday morning.
It has been reported that Parnell is a student at LeFlore High School and that the whole incident started out as a fight, during which the youngster pulled out the firearm.
NO FATAL VICTIMS
Mobile Police Chief Lawrence Battiste was one of several officers who rushed to the scene and confirmed that all nine victims suffered gunshot wounds.
Fortunately, no fatal victims have been reported but five of the people injured are considered to be in critical condition. It is also known that some of the victims have already been discharged from the hospital.
THE CHARGES PARNELL IS FACING
According to Police Chief Battiste, officers were granted access to the stadium's surveillance system and Parnell could be clearly seen "indiscriminately shooting" at people.
While addressing the media, Battiste informed that Parnell is currently facing nine counts of attempted murder and that they will make sure he will be prosecuted to the full extent of the law.
The Police Chief, whose Department has been advocating to prevent teen violence in the city, added:
"Why are the young people bringing this type of violence to public events? They're bringing their beefs that they have with each other in their neighborhoods and they're putting other people in harm's way. "
ANOTHER CASE OF GUN VIOLENCE
Battiste also described Parnell's actions as a "cowardly act by an individual who didn't know how to deal with a situation," a reference to the alleged fight that started the incident.
Gun violence is one of America's biggest issues, with thousands of injuries and deaths being reported every year, including children as young as eight years old.
Please fill in your e-mail so we can share with you our top stories!