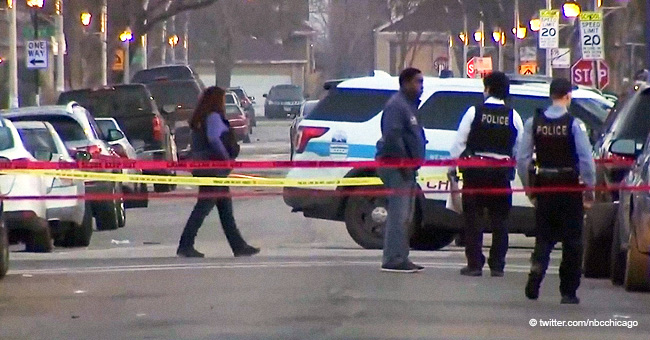 At Least Four Adults and Two Children Injured after Baby Shower Shooting
A shooting in Chicago resulted in at least 6 people injured, including an eight-year-old boy and a 10-year-old girl, whose identities are yet to be revealed for their protection.
The incident took place on Saturday, April 6, 2019, in the 6300 block of South Seeley, in the Englewood neighborhood, where a gathering was taking place.
It has been reported that the family was celebrating the upcoming birth of a child at around 6:20 p.m when the bullets started flying, hitting the happy gatherers.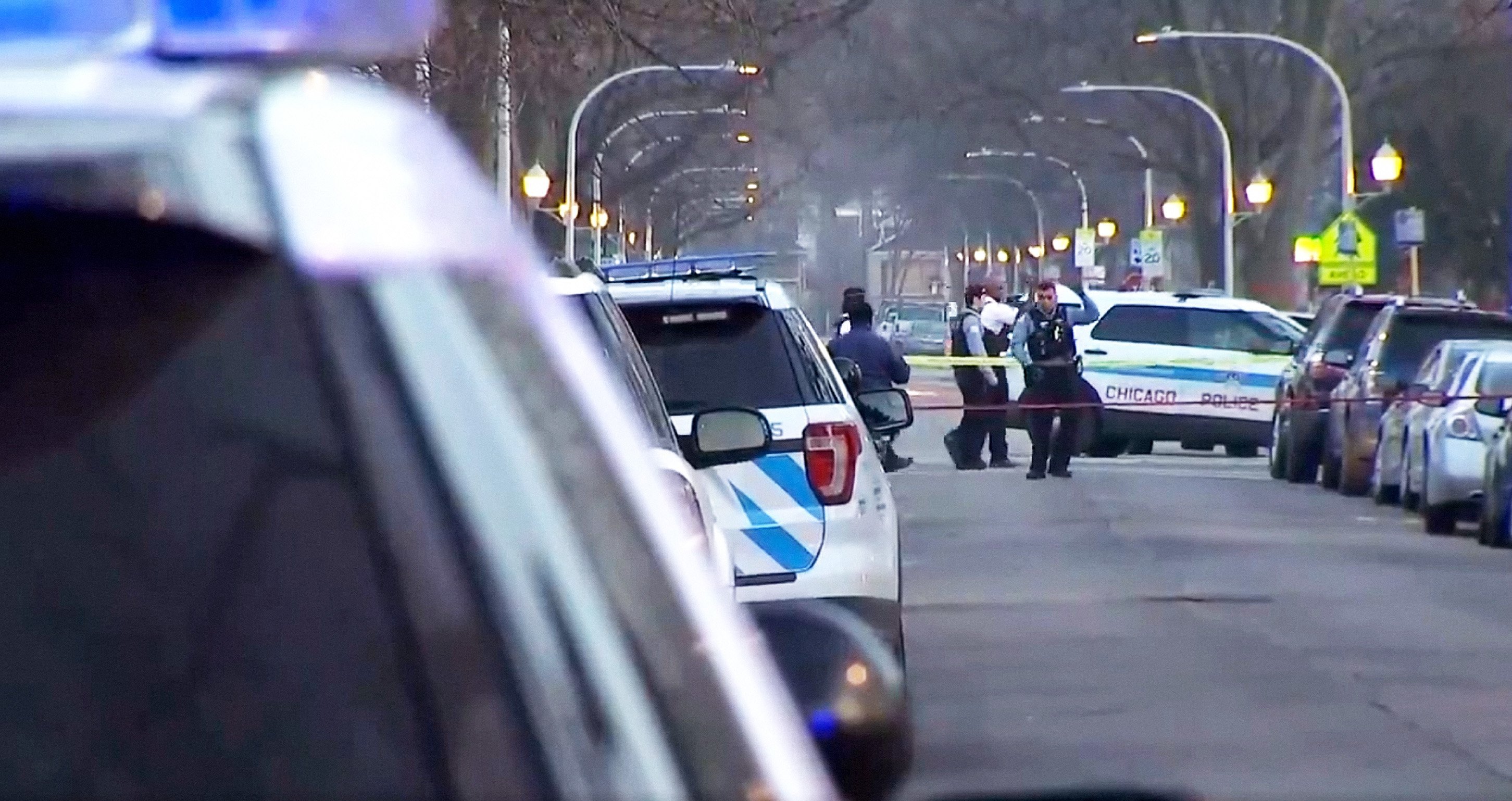 Heavy police presence at the scene of the crime | Photo: NBC Chicago
According to the Chicago Police Department, two men in dark clothing walked up to the baby shower and opened fire, fleeing on foot right after.
The little boy was hit in his back and chest, while the girl was shot once on her chin. They were immediately transported to Comer Children's Hospital in critical but stable conditions.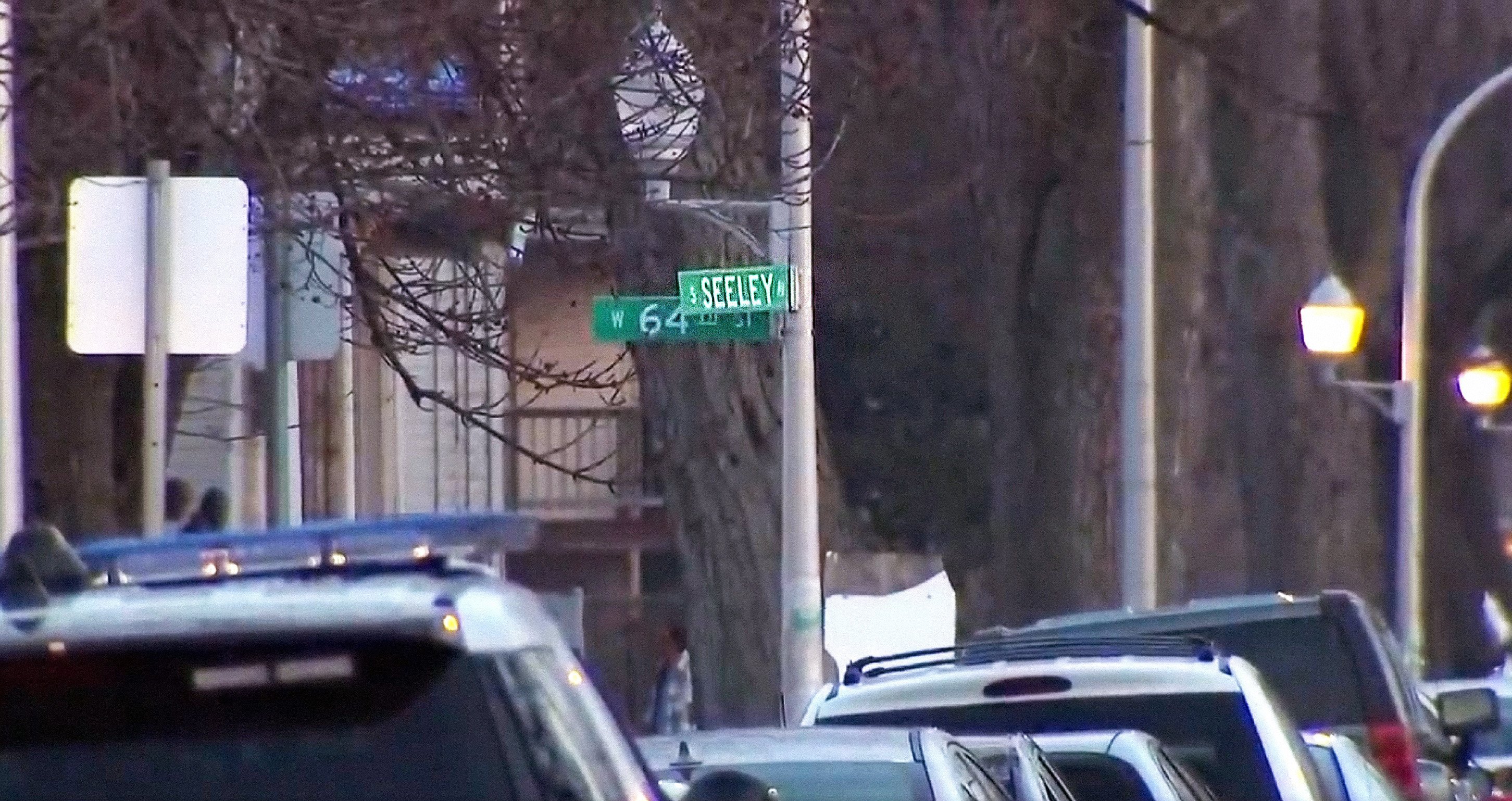 A road sign representing the street where the crime took place | Photo: NBC Chicago
Christ Medical Center tended to a middle-aged man who was shot twice in his hip, as well as a 29-year-old woman who was struck in her chest and shoulder.
There were also two other male victims, aged 23 and 28, who were respectively shot in the foot and shoulder. They were both transported to Holy Cross Hospital but the 28-year-old was later transferred to Mount Sinai Hospital.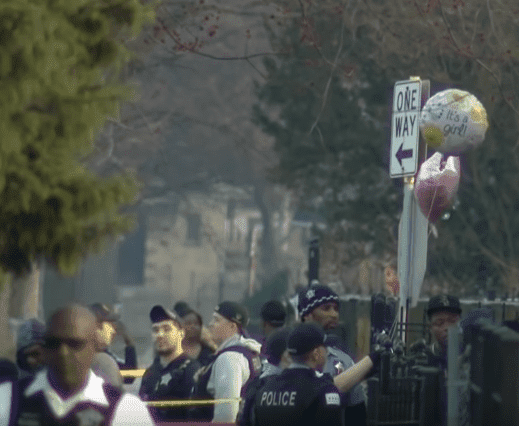 Two balloons floating outside the residence where the baby shower was taking place | Photo: CBS Chicago
NEIGHBOURS DON'T WANT TO GET INVOLVED
The police collected and reviewed all footage captured by nearby surveillance cameras, but found very little evidence. Neighbors who witnessed the event were questioned but refused to cooperate.
The family was celebrating the upcoming birth of a child
So far, the authorities are yet to comprehend the reason behind the attack, but they reportedly believe it to be a form of retaliation regarding a past incident.
Unfortunately, cases like this are becoming common. Last year, a 10-year-old girl named Mikayah Wilson was killed, and four people were injured, after four men opened fire at the crowd on the street.
The group drove to down the neighborhood and randomly fired at people, including Wilson, who had just returned home after going out to buy herself some ice cream.
The reason for the attack is still not clear and police are yet to capture the criminals. However, they managed to find the black Infiniti Sedan they used to commit the crime.
Please fill in your e-mail so we can share with you our top stories!