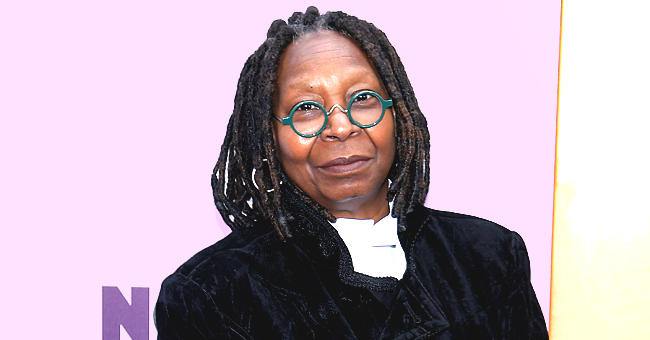 Getty Images
'The View' Co-Host Whoopi Goldberg Gives Glimpse of Great-Granddaughter Charli Rose in New Video
"The View" co-host Whoopi Goldberg's great-granddaughter, Charli Rose, rarely makes an appearance on her social media, but when she does, it's cuteness overload.
Whoopi Goldberg has a whole lot of love for her three grandchildren and her only great-granddaughter, Charli Rose.
The TV show host welcomed her first great-granddaughter back in March 2014, and since then, she has been the apple of her eye.
Recently, Goldberg shared a video of Charli receiving a pair of cute slippers from American rapper Lil Twist, and she looks so adorable.
CHARLI ROSE HAS THE CUTEST MONIKER FOR WHOOPI
It's been over five years since little Charli came into this world, and she is growing up so fast!
The daughter of Goldberg's granddaughter Amarah Dean and her husband Christopher Burr Reynaud even has a cute moniker for her great-grandma.
In an episode of "Goodmorning America," Goldberg sat down with host Michael Strahan where she revealed that Charli could not quite pronounce her name correctly.
"Oopi, yeah, [she] can't quite get out Whoopi," she shared. She later went on to quip that the "W" means nothing to her. "I will say, about a week ago, I went to pick her up from school and she said, 'Hi, Oopi Goldberg.'"
Goldberg further revealed that her grandkids have a different nickname for her.
"My grandkids call me Granny, as [my daughter] called my mother. [My grandkids] called her Emma, which was her first name," she explained. "And I'm Granny because of my daughter ... [my mother] was her Granny."
AN AMAZING MOTHER, GRANDMOTHER, AND GREAT-GRANDMOTHER
Goldberg is not only an amazing host but a loving matriarch to her family as well. The "Ghost" star has one daughter, three grandchildren, and a great-grandchild.
She became a grandma for the first time at the age of 34 when her daughter, Alex, gave birth to her daughter, Amarah Skye in 1989.
Goldberg then welcomed her second granddaughter, Jerezy, in 1995 followed by her grandson, Mason, in 1999.
GOLDBERG PASSED DOWN HER CREATIVITY TO HER GRANDCHILDREN
Being the grandkids to a TV icon, it is only natural for Amarah, Jerzey, and Mason to be inclined towards creative fields.
While Goldberg's first grandchild Amarah is a visual artist, her second granddaughter Jerzey is a fashion designer.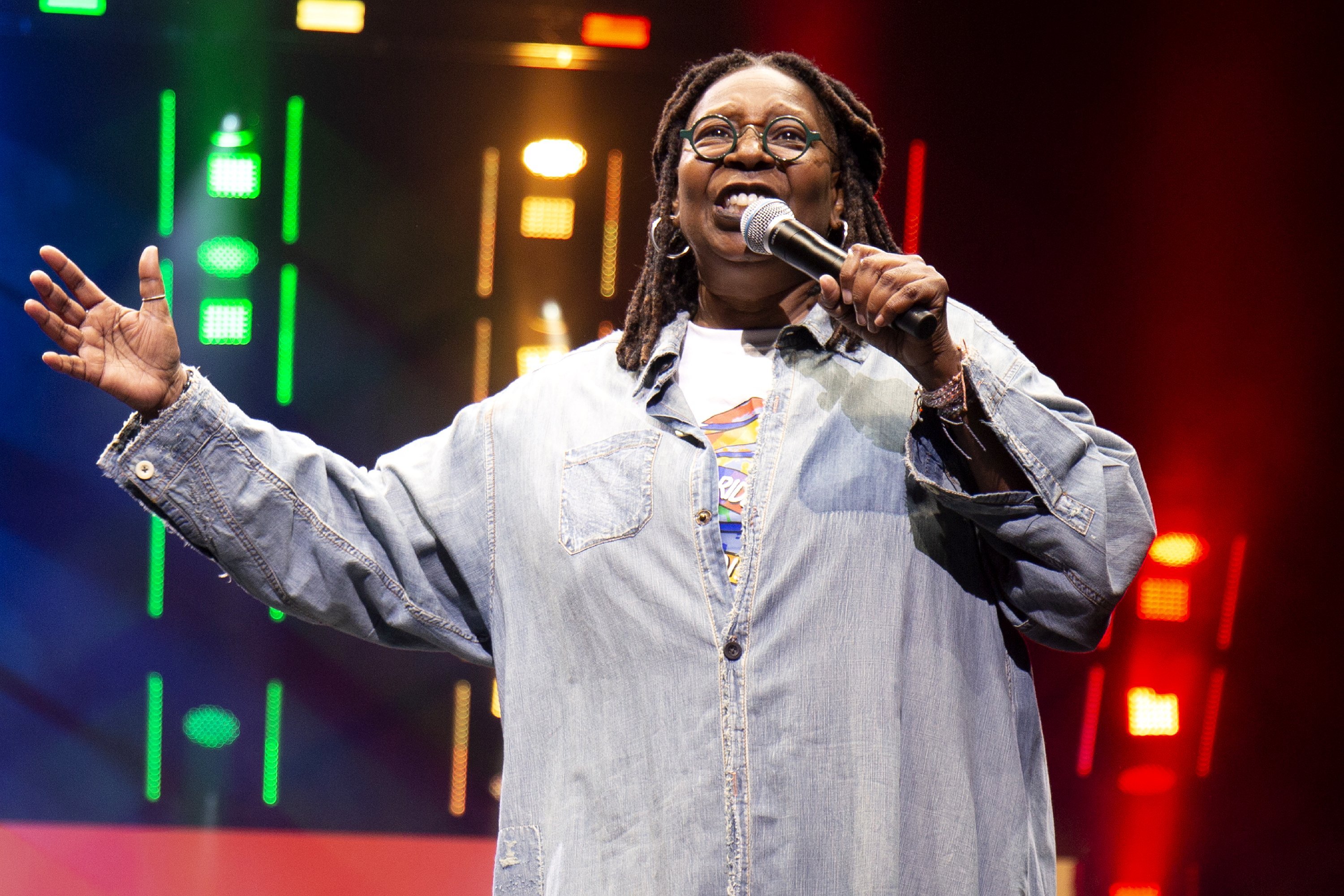 Whoopi Goldberg onstage during Opening Ceremony of 'WorldPride NYC 2019' at Barclays Center in New York City. | Source: Getty Images
As for Mason, he is into acting and writing. Also, he is a music producer.
Please fill in your e-mail so we can share with you our top stories!