Alabama Native Alvin Kennard to Be Released after 36 Years in Prison for Stealing $50 from Bakery
After being incarcerated for over three decades, a Bessemer man, who got a life sentence for robbing a bakery of $50, gets to go home, and reunite with his family.
Alvin Kennard has been an inmate at the Donaldson Correctional Facility for 36 years. He was serving a life sentence until a Circuit Court Judge, decided to review his case, re-sentence him to time served, and send him home.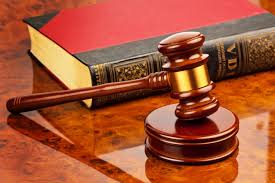 HOW IT STARTED
Kennard's started serving his sentence in '83 after he got sentenced to life without parole for robbing $50 from a bakery. The act was committed with a knife, making it armed robbery. 
Although in present times, the former inmate might have received 20 years, back then, he got tried under the Habitual Felony Offender Act of Alabama.
Under the Act, which is also called the "Three Strikes Law," once a person gets convicted thrice or more, the person will get life imprisonment without parole. For Kennard, in '79, he got convicted of two counts of burglary in the first degree and grand larceny. The armed robbery was the last nail in his coffin.
Good Sunday morning to new & old followers! I woke up thinking of Mr. Kennard. When I spoke to him Friday he was just becoming aware that his story made international news. "I hope it can help all the other guys," he told me, surrounded by family. pic.twitter.com/Tl9lox54SV

— Beth Shelburne (@bshelburne) September 1, 2019
A CHANGED MAN
Kennard told Judge David Carpenter, who reviewed his sentencing, that he is now a changed man, and is taking responsibility for his past actions. His niece, Patricia Jones, told an Alabama news outlet that they've been talking about getting her uncle freed for years, and are excited that it has finally happened.
The Alabama native's lawyer, Carla Crowder, said of her client, 
"What's extraordinary about Mr. Kennard is that even when he thought he was going to be in prison for the rest of his life, he really turned his life around."
Update on Alvin Kennard. He was not immediately released after a judge re-sentenced him to time served. He's got to go back to the William E Donaldson Prison where he's been incarcerated to be processed out. It may be a few days before he's freed and reunited with his family. pic.twitter.com/bO8emwJ3tw

— Beth Shelburne (@bshelburne) August 29, 2019
KENNARD'S STORY IS NOT UNCOMMON
John Bunn has a similar but slightly different story from Kennard. In 2006, after serving 17 years in a maximum-security prison in upstate New York, Bunn who got wrongly convicted of murder as a 14-year-old teenager got released. 
In 2018, he had his conviction overturned, and got declared an innocent man. The Crown Heights resident told CNN that when he was in prison, learning how to read saved his life and his sanity. 
I just witnessed the most extraordinary moment. Judge David Carpenter in Bessemer, AL has resentenced Alvin Kennard to time served after he got life without parole for robbing a bakery of $50 in 1983. He is now 58 & was 22 when he committed the robbery. pic.twitter.com/CYeWsnHmVG

— Beth Shelburne (@bshelburne) August 28, 2019
And now at 42, he is committed to helping inmates, and young people discover the power behind a book. Kennard, on the other hand, is going back to carpentry; the skill he had before going to prison at 22. 
He plans to stay with family, whom he's always been close to, and they'll help the freed-man reintegrate into a world that has changed in the years he spent locked up.