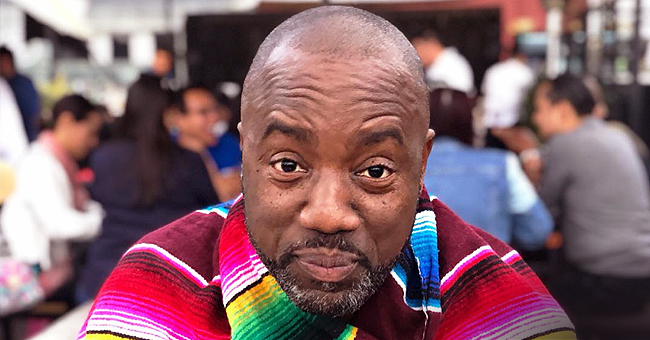 Instagram/malikyoba
'Empire's Malik Yoba Reacts to Maurice Willoughby's Death, Reveals He Is Attracted to Trans Women

In light of a heartbreaking incident that has tugged at many hearts, actor Malik Yoba has come out as a straight man who is attracted to trans women.
Last week saw the demise of 20-year-old Maurice Willoughby who passed away as a result of a drug overdose.
Willoughby took his life after a group of men bullied him because of his relationship with his transgender girlfriend.
In light of the youth's demise, "Empire' star, Malik Yoba, has spoken out against bullying of men who are attracted to trans women. In the process, he also made a shocking revelation about his sexuality.
He shared a clip of a young man being bullied alongside a lengthy caption that expressed his pain.
Yoba began his post by calling for the attention of all black men and letting them know that this was another case of homophobia, hatred, and hypocrisy.
He further explained that as a result, he would be present at the National Trans March on DC to host a workshop.
The 51-year-old actor further elaborated on Maurice's case before making a bombshell confession about his sexuality.
He wrote:
"TRANS PEOPLE DESERVE LOVE AND RESPECT AS DO THOSE OF US THAT LOVE THEM!! I love ALL women AND count MYSELF among those that find themselves trans attracted, and I too have felt the self-imposed shame that comes with that truth, but it's time to speak up."
The actor defended his attraction to trans women, saying that it wasn't about the genitals or intercourse, but "attraction to the soul and humanity of an individual."
He ended the post saying:
"As a self-identified cis heterosexual man, I too am learning what it means to be trans attracted. Many of us famous and otherwise that have struggled with accepting our attraction, so we do NOTHING. This MUST change."
Many internet users on Twitter have praised the actor for coming out with the truth.
This user wrote:
Another added:
MALIK YOBA TO REPRISE ROLE HIS ROLE IN "NEW YORK UNDERCOVER" REBOOT
As revealed by The Wrap, the actor will reprise his role as J.C Williams in the reboot by ABC.
In the new reboot, which depicts life after 20 years, Yoba's character will be in charge of the unit and will be overseeing the new generation of undercover detectives.
Filming for the new series already began in March 2019.
Please fill in your e-mail so we can share with you our top stories!