Meet 'Criminal Minds' Cast Real-Life Spouses
While fans have a front-row seat to the onscreen relationships of their favorite characters, the same can't be said for the real-life spouses of the stars on the hit television crime drama, "Criminal Minds." With that in mind, we looked closer at the lives of their partners.
MANDY PATINKIN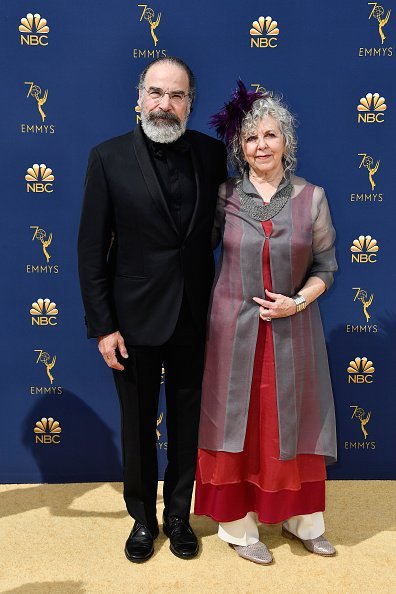 Mandy Patinkin first met Kathryn Grody in the 1970s when Ensemble Studio Theater put up its first one-act play festival. He had previously gotten burned after dating someone he co-starred with and waited until the festival's end before asking her on a date. 
None the less, Mandy knew that Kathryn would become his wife and even told her so on their first date. They went to Black Sheep Tavern, and Mandy gave her freshly picked flowers and said, "I'm gonna marry you!"
Not a believer in marriage at the time, Kathryn thought the comment preposterous, but after a year of dating, they got engaged and tied the knot another year after that on June 15, 1980. 
The same year, Kathryn landed a role in "My Bodyguard," but at the age of thirty-five, Kathryn became a mother for the first time after giving birth to the first of their two sons.
Her later introduction into motherhood inspired Kathryn to write a one-woman autobiographical show called "A Mom's Life," which takes a look at the good, the bad, and the ugly of woman who decided to put her career on hold to become a stay-at-home mother.
In later years Kathryn appeared onscreen again in the 1989 film "The Lemon Sisters," followed by "Life with Mikey" in 1993. Most recently, she starred as Molly in the 2019 film, "Vanilla."
The two actors also became involved with the International Rescue Committee and American Jewish World Service. Through their continuing work, attempting to raise awareness about the plight of refugees, Mandy and Kathryn had traveled all over the world to places like Serbia, Cambodia, and Greece.
THOMAS GIBSON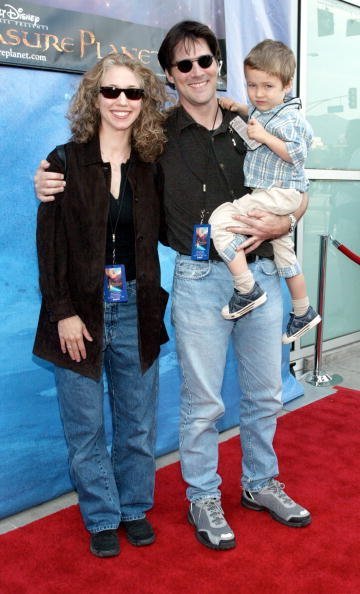 Thomas married Cristina Parker in 1993, followed by the birth of three children, James, Travis, and Agatha. With the children in mind, the couple decided to keep their separation in 2011 quiet. 
"We spent a year and a half in mediation. We kept it private because divorce is hard enough on kids without having to deal with it publicly," Thomas told PEOPLE in 2016. "Christine and I switch off staying with our kids at home in San Antonio. We did the best we could and continue to do the best we can as parents."
An official filing for divorce came in 2014, and the couple kept proceedings low-key until it got finalized in December 2015. According to reports from TMZ, the divorce agreement stated in part that Thomas agreed to pay $3,000 per month in child support.
LOLA GLAUDINI
Also known for her roles in iconic shows like "Agents of Shield" and "The Sopranos," Lola married the jewelry designer, Stuart England after dating for a while in 2005. 
Since then, Lola and Stuart moved to Brooklyn, New York, where they prefer to live a life out of the spotlight with their two children, Valentino and Montaigne. Lola left "Criminal Minds" in 2006.
A.J. COOK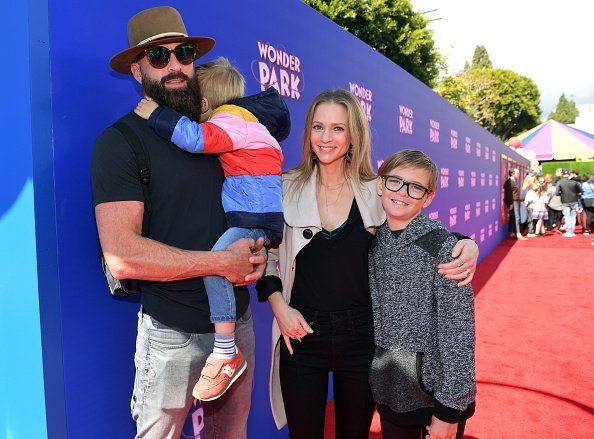 Andrea Joy Cook met Nathan Andersen when they attended the same film class at Utah Valley University. After dating for a few years, the couple decided to tie the knot on August 3, 2001.
The couple moved to Los Angeles the following year so Nathan could finish a degree in public relations, while A.J. got into acting. They welcomed their first son, Mekhai in September 2008, and he even made a brief appearance as A.J.'s onscreen son in "Criminal Minds."
A.J. gave birth to their second son, Phoenix Sky in July 2015, and he too appeared with his mother as her second onscreen son in "Criminal Minds."
KRISTEN VANGSNESS
'Criminal Minds' Star Kirsten Vangsness is Engaged to Keith Hanson! : Pe... https://t.co/uIMxiUIs3y pic.twitter.com/ujFyFS7yB1

— hypervocal (@hypervocal) November 24, 2015
Having previously been open about not having a gender preference when it comes to love. Kristen's 2009 engagement to Melanie Goldstein ended before she found love with the writer and actor Keith Hanson.
Keith popped the question late in 2015, surrounded by family and friends. Even though they both have busy schedules, Kristen couldn't wait to plan her unique wedding, that includes a unique dress.
"I want a plaid dress that's so cool I could wear it to something else," Kristen gushed to PEOPLE in 2015. "I want to wear my wedding dress and then when I get nominated for my first big award I want to wear that so that people could be like, 'she wore her wedding dress!'"
PAGET BREWSTER
had the unique pleasure of getting to officiate the marriage of 2 of my best friends and now i have minister fever pic.twitter.com/Gpx7wVOVAM

— matthew gray gubler (@GUBLERNATION) December 5, 2014
News of Paget's engagement to Steve Damstra came on March 17, 2013, when she announced the happy news via Twitter. 
A musician, Steve is part of the bands Whirlwind Heat and Folded Light. The couple exchanged wedding vows in Los Angeles, California on November 29, 2014, during a ceremony officiated by Paget's "Criminal Minds" co-star, Matthew Gray Gubler.
JOE MANTEGNA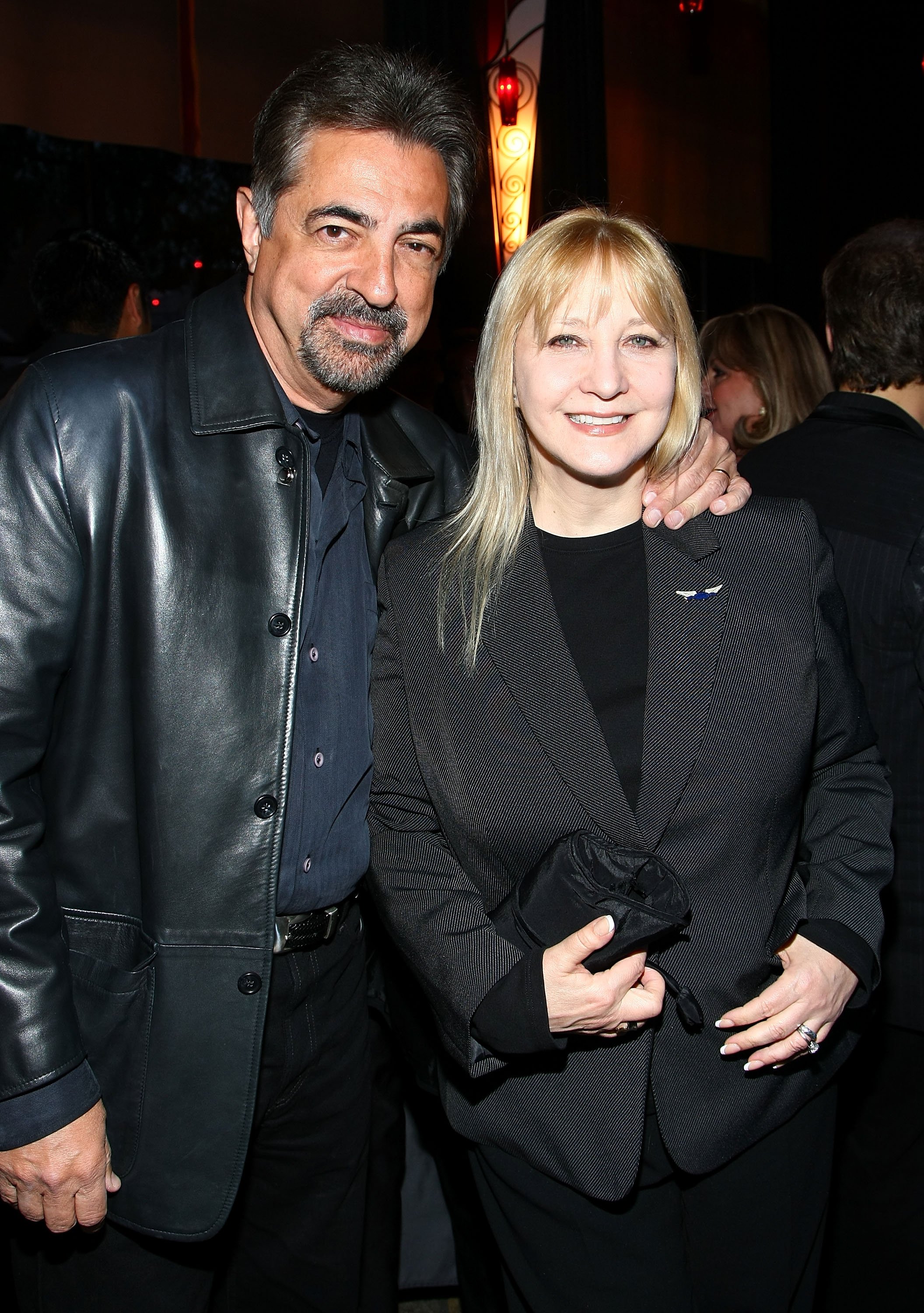 Joe and Arlene are high school sweethearts and began dating in 1969. After exchanging informal and private vows at the top of the Eiffel Tower, the couple made their union official in 1975.
Three years later Arlene and Joe packed up their lives and moved to Los Angeles where Joe pursued a career in acting. Through his career successes and failures, Arlene stood by his side in support. 
When they welcomed their first child and daughter, Mia later on in 1987, the couple had a harrowing couple of months. Born three months early due to an infection in the umbilical cord, Mia sometimes stopped breathing altogether.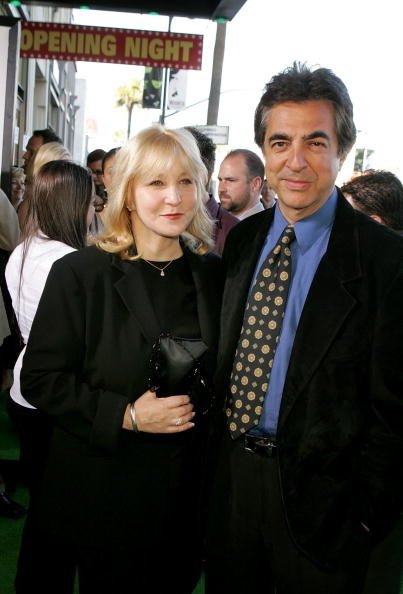 In 1989, Mia got diagnosed with autism, and Arlene gave birth to their second daughter, Gina the following year. When both their daughters reached adulthood, Arlene gave life to her dream of opening a restaurant in 2003. With Joe's full support, they opened an Italian inspired eatery called Taste Chicago, in Burbank, California.
The eatery closed in March 2019, but Arlene and Joe are also focused on giving back to society. Together, the pair support eight charities that serve those with developmental disabilities, such as Autism Speaks, and veterans.
RACHEL NICHOLS
After a seven-month marriage to the film producer, Scott Stuber that ended in February 2009, Rachel found love with the real estate developer, Michael Kershaw.
In December 2013, Rachel announced their engagement on Instagram and they later tied the knot in September 2014.
JEANNE TRIPPLEHORN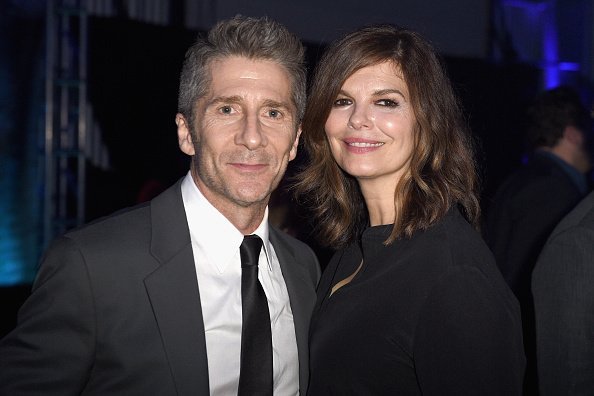 Before Jeanne married Leland Orser in 2000, he worked as a third-grade teacher in San Francisco at Cathedral School for Boys. 
Leland's life-long dream of being an actor became a reality after he snagged his first acting role. "My very first acting role was Tiny Tim in 'A Christmas Carol,'" he said. "It was a life-changer. I remember thinking, 'Oh, I feel like I belong here. This feels right. Nothing else feels this good.'"
Having become an established Hollywood actor since, Leland most notably starred in movies such as "Saving Private Ryan," while he also played Dr. Lucien Dubenko, chief of surgery on "ER" for five years.
JENNIFER LOVE HEWITT
Jennifer married Brian Hallisay on November 21, 2013, who by then had already established himself as a successful actor after he started in finance.
After graduating from Gonzaga College High School in 1996, Brian went off to Cornell Univesity where he earned a degree in history and economics. "It had always been a childhood dream to become an actor," Brian told the Chicago Tribune in 2008. "I also liked history and economics, so I pursued them in college."
Brian started working as an investment banker, but he slaved away for hours and didn't enjoy the type of work. So, he decided to take the leap and follow his dream of becoming an actor.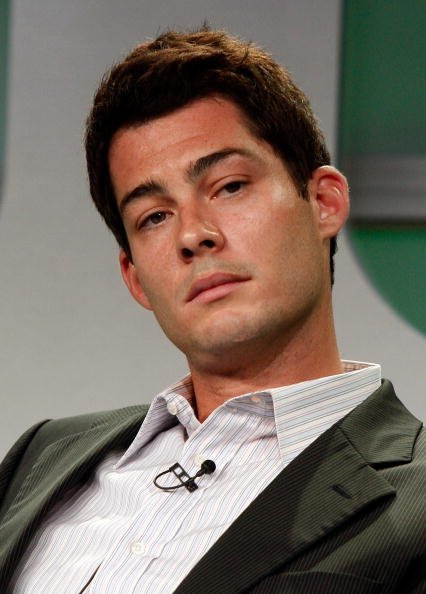 Brian made his onscreen debut in 2005 with a bit role in the television series, "The Inside." After that, Brian most notably appeared in the 2008 television series, "Privileged," "Hollywood Is Like High School with Money," in 2010, and 2011's "Awakening," before he started dating Jennifer Love Hewitt early in 2012.
The couple announced their engagement in June 2013, followed by a quick succession of life-changing events. Pregnant at the time they got engaged, Jennifer gave birth to their first child and daughter, Autumn James Hallisay on November 26, 2013. Five days after Jennifer and Brian got married.
It didn't take long before Autumn got a little brother, as Jennifer gave birth to Atticus James Hallisay on June 24, 2015.
ADAM RODRIGUEZ
In the early years of marriage, Adam married the model, Grace Gail during a magical forest ceremony in front of family and friends in Tuscany, Italy on May 2, 2016.
The couple has a daughter, Frankie, born before they got married in 2014, and gave her a little sister when Grace gave birth to their second daughter in January 2017.
Relatedly, with the crime drama's fifteenth and final season just around the corner, many fans are left wondering what to expect from the epic show's last season.