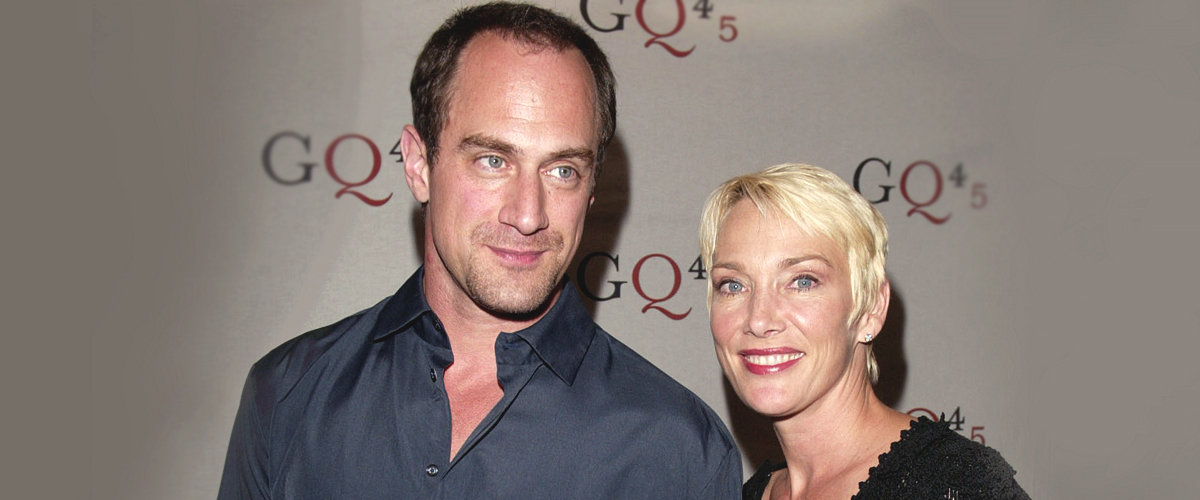 Getty images
Key Elements That Keep Christopher Meloni's 29-Year Marriage Strong
Christopher Meloni's career is exceptional by any standards, but behind the scenes, his personal life is just as unique considering his longstanding run in Hollywood.
Meloni, 58, has been around ever since his career debut in 1988 with "The Equalizer" series. Coincidentally, this was around the same time he would first lay eyes on his future wife.
How Meloni and Williams first met
In an interview with Your Tango, Meloni described an "immensely forgettable" television show he did in Los Angeles. In stark contrast, he couldn't ignore the production designer who worked on the series.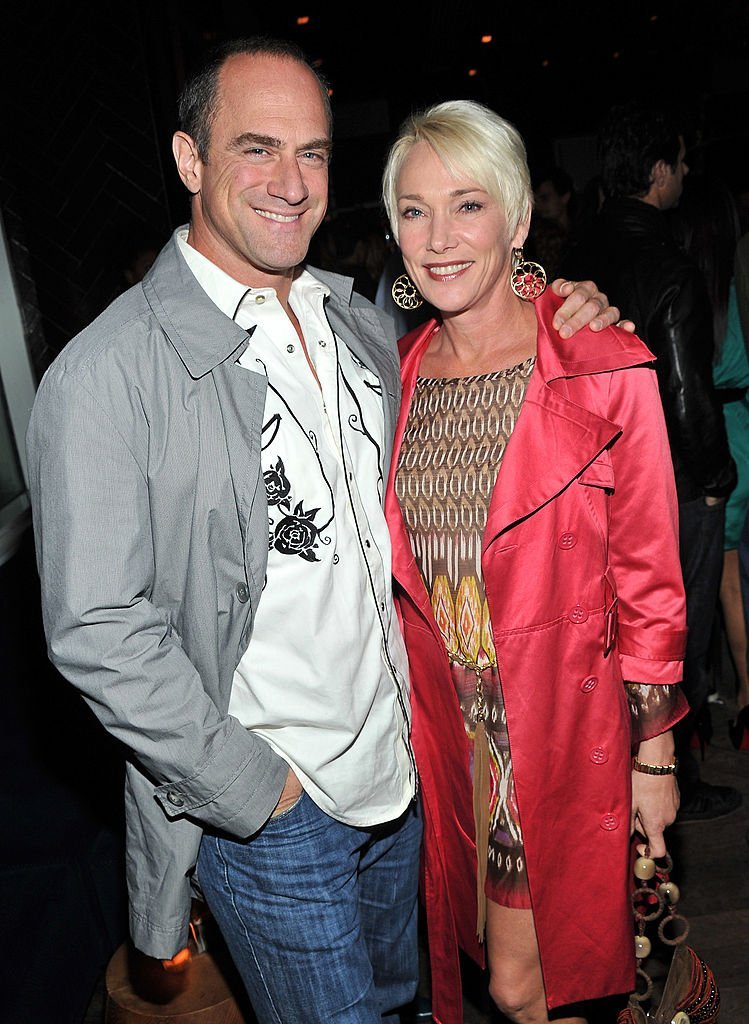 Christopher Meloni and wife Sherman Williams attend the screening of "Dirty Girl" after party in New York City on October 3, 2011 | Photo: Getty Images
Sherman Williams turned Meloni's head when she appeared with bleached hair cut very short and wearing cat-eye sunglasses. "This I gotta meet," he thought immediately.
Unfortunately, Meloni's desire to have something serious was thwarted by the fact that Williams had a boyfriend at the time. However, fate drew them together again not just one, but three times.
They met up again twice more
In another instance, Meloni heard his name called while driving through Hollywood Hills. It was Williams who invited him to a party. Of course, Meloni accepted and had a great time.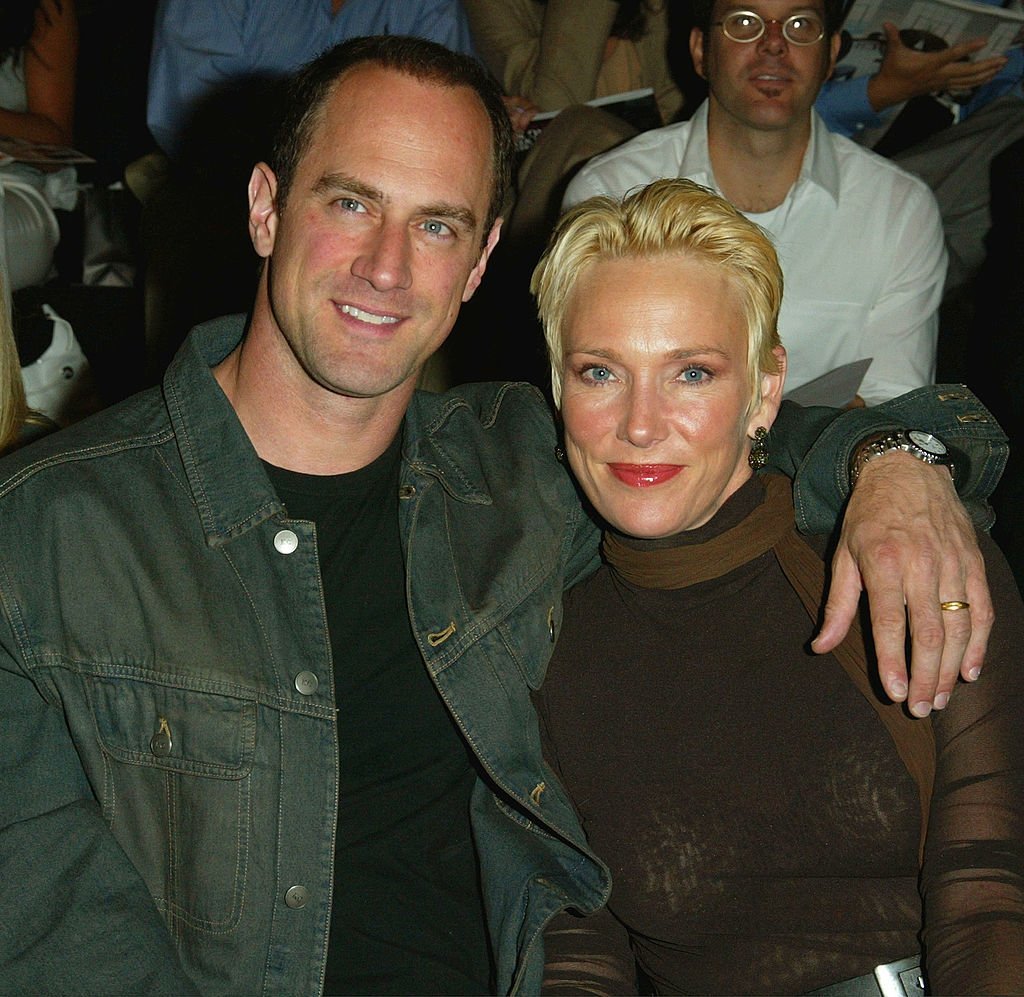 Chris Meloni and wife Sherman Williams attend the Kenneth Cole Spring/ Summer 2003 Collection Show in New York City on September 18, 2002 | Photo: Getty Images
He would soon go back to his home in New York, but work drew him back to Los Angeles once again. This time, his meeting with Williams was purely by chance.
Meloni saw it as destiny. "You don't bump into people in L.A.," he noted. At the time, Willaims was finally single, but as luck would have it, Meloni had three women juggling and "let Sherman slide."
Finally, they began dating
Two years later, the inevitable happened. Meloni and Williams started dating and six months later, they were living together. In 1995, the pair had a medieval-themed wedding on a Malibu beach.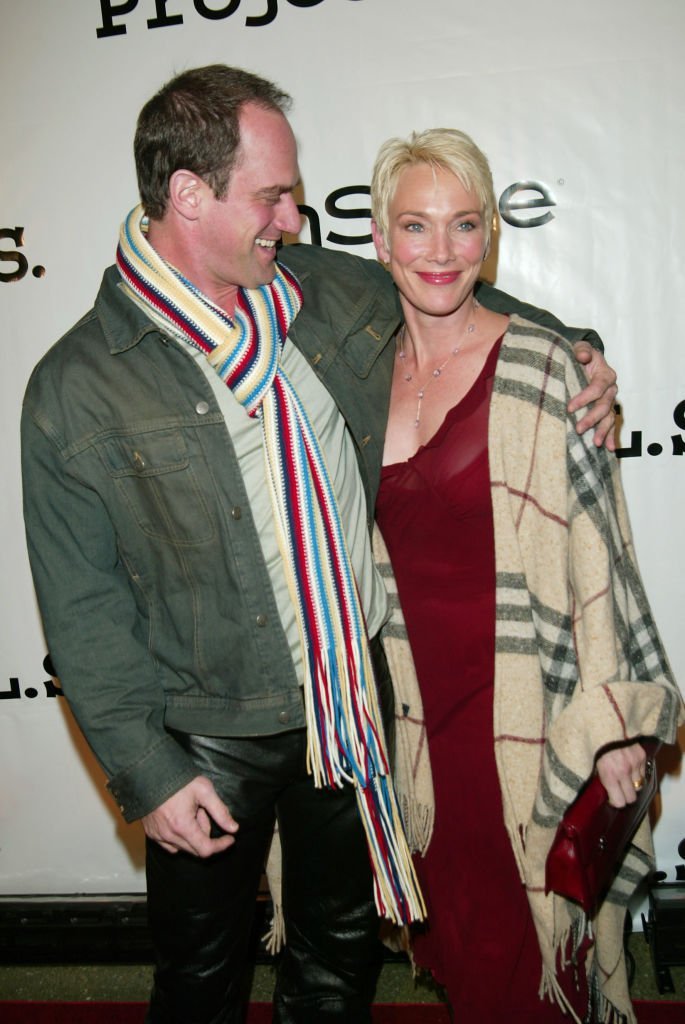 Christopher Meloni and wife Sherman Williams attend the "Tomorrow Is Tonight" gala in New York City on October 21, 2002 | Photo: Getty images
Since then, the pair have not only remained together, but they've avoided the drama that typically plagues Hollywood couples, especially after Meloni's career took off in 1999.
When "Law & Order: SVU" first aired, Meloni was cast as Detective Elliot Stabler, the partner of Mariska Hargitay's Olivia Benson. The show became popular right away, as did its main cast.
They established rules long before the fame
Elliot remained on the series for 12 years until his abrupt departure in 2011. He continued to work in the industry, most recently starring in Netflix's "Happy!" as Nick Sax.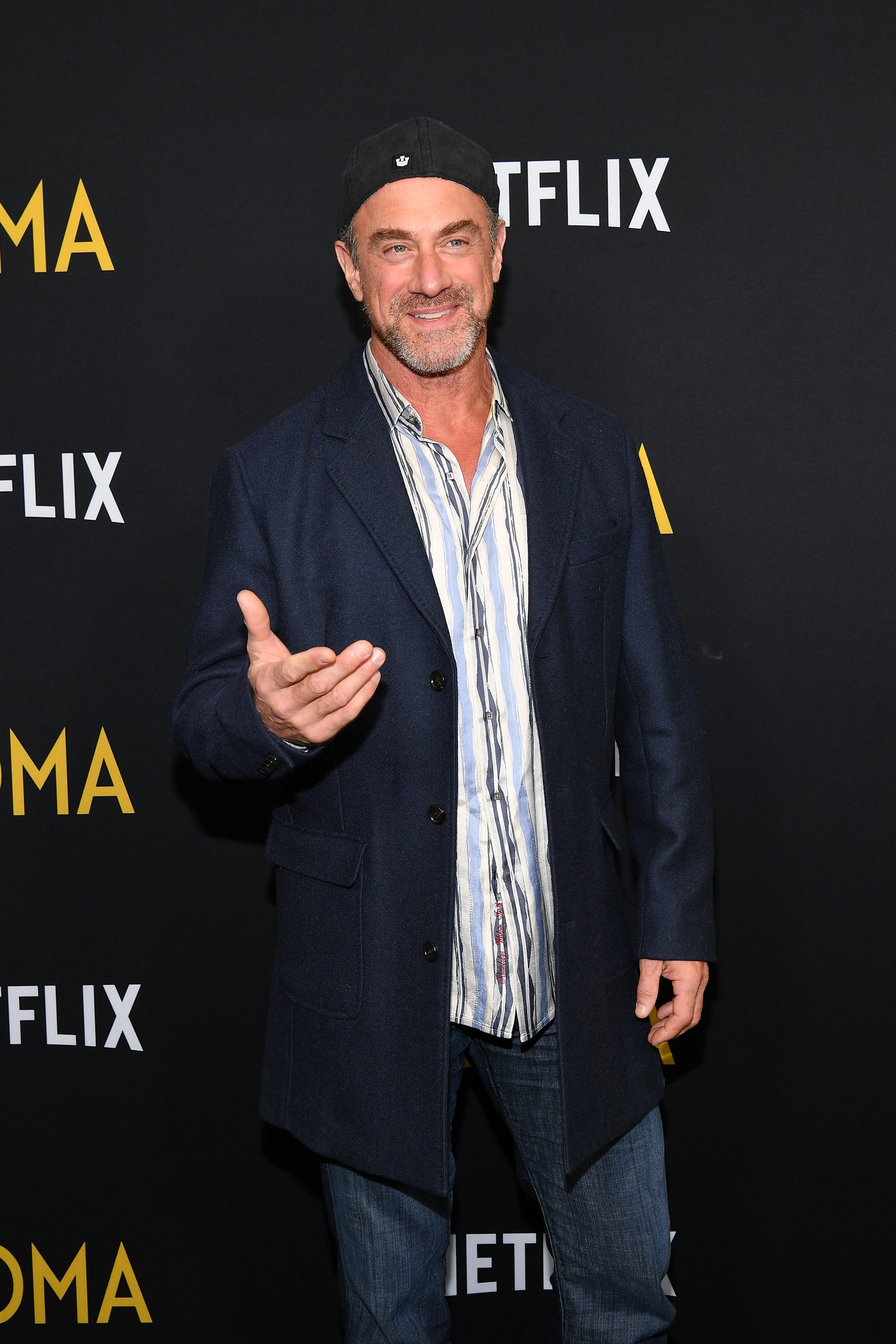 Christopher Meloni attends the "Roma" screening in New York City on November 27, 2018 | Photo: Getty Images
Despite his busy schedule, Meloni is fully capable of balancing his work and family life. In fact, Meloni and Williams established a rule early on that they were not to spend more than three weeks apart at any time.
Sacrifices were made
One of Williams' first sacrifices as a wife is also indicative of just how much the two are focused on keeping their marriage strong. After some time, she agreed to move to New York, Meloni's beloved home, to continue their relationship.
From there, the couple's financial stability reached another level with "Law & Order." Yet it was their family life that became enriched when they welcomed their two kids.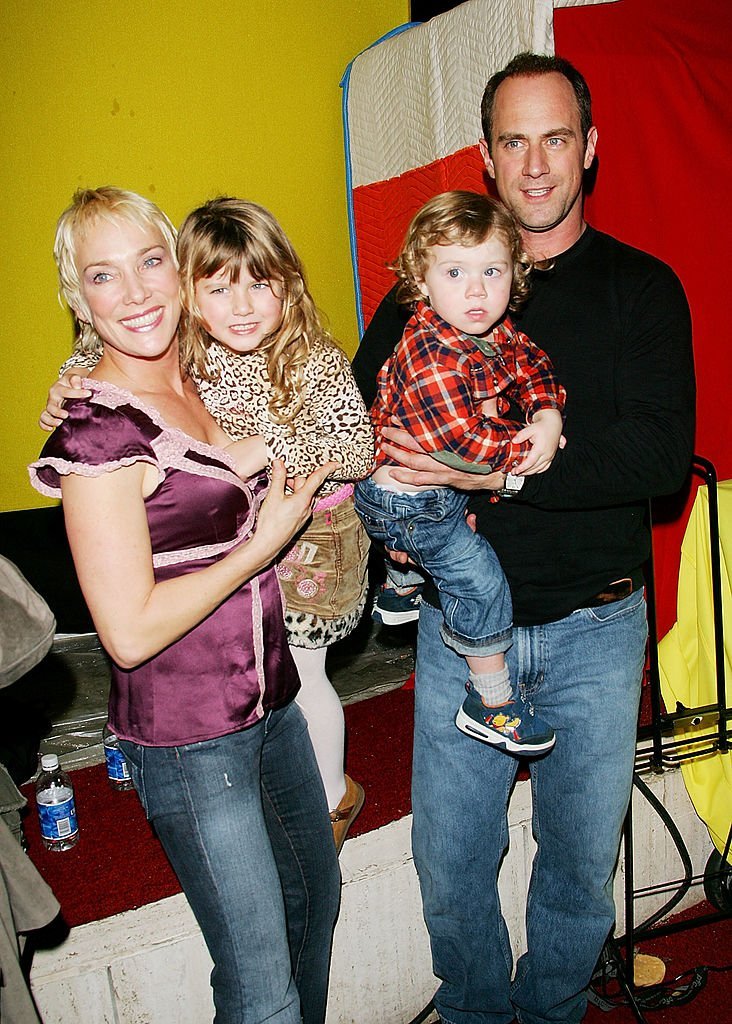 Sherman Williams and actor Christopher Meloni hold daughter Sophia and son Dante at the Big Apple Circus gala benefit event in New York City on November 4, 2005 | Photo: Getty Images
Their family got bigger
In 2001, the pair welcomed daughter Sophia Meloni on March 23, and on January 2, 2004, Dante Meloni entered their world. "They're my joy," Meloni said.
He added: "I love my children beyond all reason." Along with his wife, Meloni's children were a refuge from what he called the "horror" he dealt with in the stories that inspired "Law & Order: SVU."
They had the same mindset
Meloni explained that he doesn't need any other drama in his life beyond what was going on at work. He called affairs "complicated stuff" of which he isn't a fan.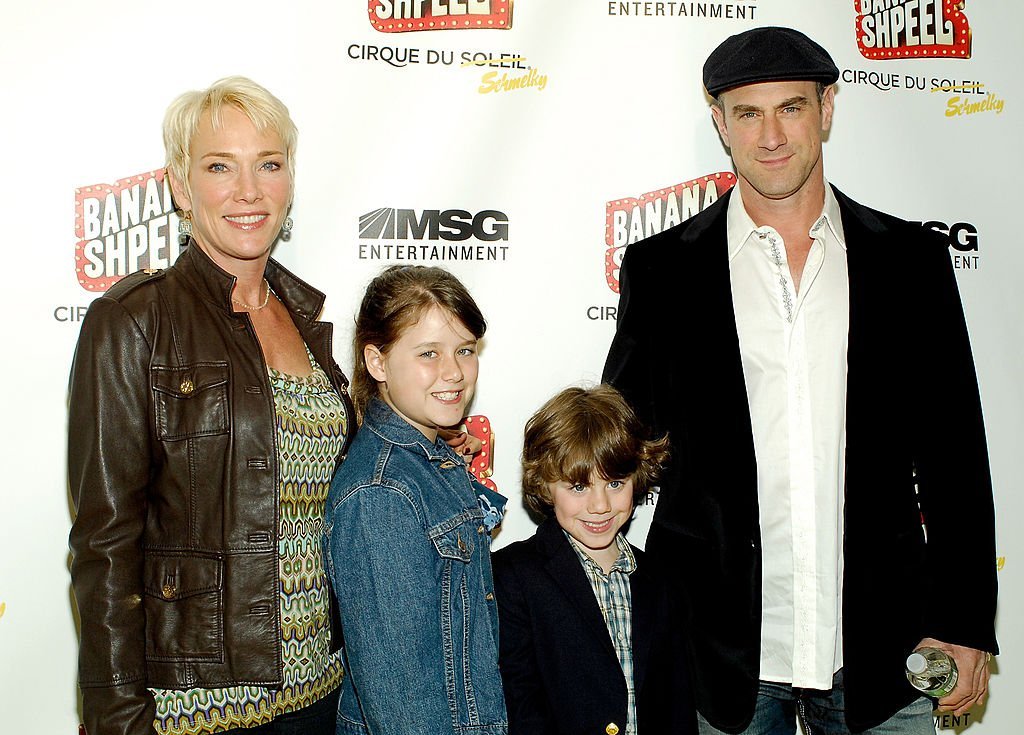 Sherman Williams and Christopher with their children Sophia Meloni and Dante Meloni attend Cirque du Soleil's "Banana Shpeel" in New York City on May 19, 2010 | Photo: Getty Images
Williams has a similar mindset, going as far as to avoid news and articles because of the horrific nature of the world. If her husband wasn't on the show, she said, she might never have watched it.
They have strong values
In their own words, the couple has also survived due to "space, respect, trust, and freedom," according to Sherman. Combined with dedicated quality time together, sacrifices, and loyalty, they've built a priceless bond over the years.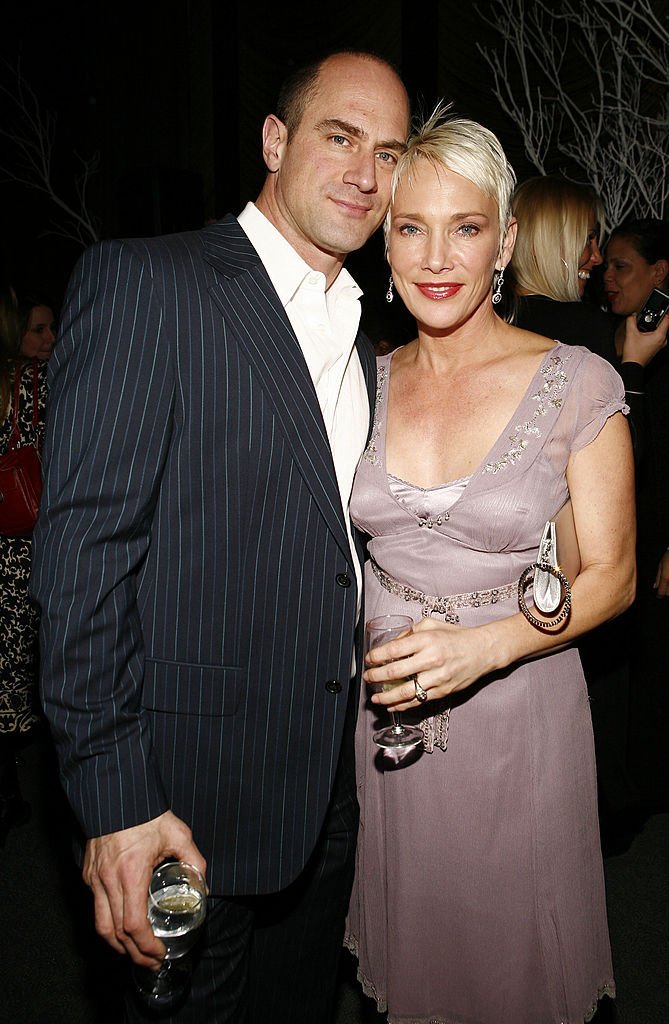 Christopher Meloni and wife Sherman Williams attend Gotham Magazine's March issue celebration in New York City on March 21, 2007 | Photo: Getty Images
Additionally, Sherman said, "We just like each other" and "we laugh a lot." If just those two things were the checklist for a successful marriage, we'd all be couple goals like Williams and Meloni. Cheers to them.
Please fill in your e-mail so we can share with you our top stories!