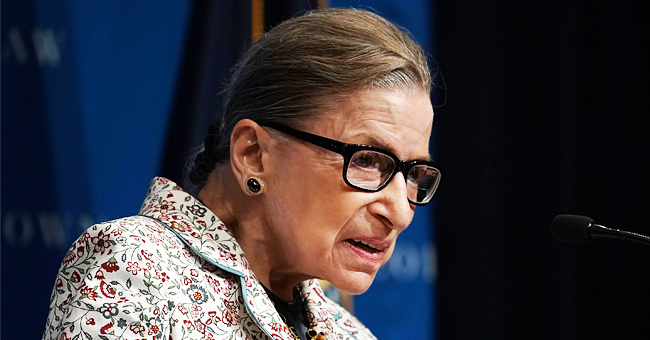 Getty Images
Supreme Court Justice Ruth Bader Ginsburg Comments on Her Health after Pancreatic Cancer Treatment
Renowned Justice of the Supreme Court, Ruth Bader Ginsburg shared the good news concerning her health, following her combat with pancreatic cancer.
The 86-year-old gave a speech in Washington D.C at the Library of Congress National Book Festival, 2019. The supreme liberal excitedly told the fleet of individuals at the event how "alive" she felt.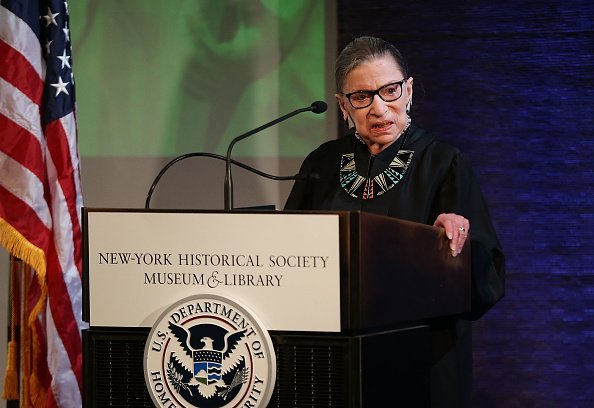 U.S. Supreme Court Justice Ruth Bader Ginsburg prepares to administer the Oath of Allegiance to candidates for U.S. citizenship | Photo: Getty Images
Ruth did not mince words in revealing that she was on a health journey to solidify her wellness. In her words:
"As this audience can see, I am alive. And I'm on my way to being very well."
The Supreme Court Justice continued to make her resolve known to the audience. She stated clearly how soon she'd be returning to the scene of Court Sessions, and how prepared she is.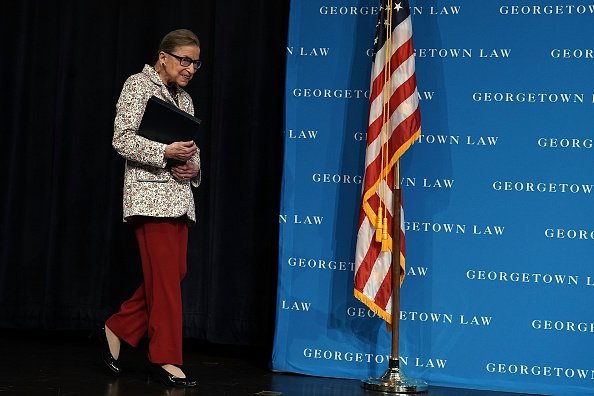 Supreme Court Justice Ruth Bader Ginsburg Attends Discussion At Georgetown Law | Photo: Getty Images
The cancer survivor expressed her passion for her job. According to her, it's the "best job" so far, although it can also be tasking. However, one would expect complaints from a hard job, but Ruth seems to have taken the bull by its horn, and thrived in her space.
Furthermore, she described how her job has helped her to combat disease. The string of work lined up for her dissuades any focus on pains or aches. She said:
"I love my job; it's the best and hardest job. Instead of concentrating on my aches and pains… I have to somehow surmount whatever is going on in my body and concentrate on court's work."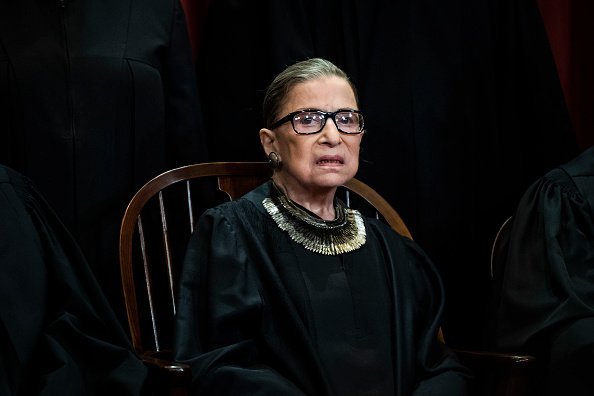 Justice Ruth Bader Ginsburg poses with other Justices of the United States Supreme Court during their official group photo at the Supreme Court | Photo:Getty Images
Few days before this declaration from the 86-year-old, the Supreme court issued a statement. It revealed that the Supreme liberal was an out-patient of the Memorial Sloan Kettering Center New York, where she treated her pancreatic tumour.
Ruth has shown resilience and strength and stops at nothing to fight for a healthy life. This isn't the first time she will be experiencing pancreatic cancer, as it is the second time in a year that she will face such health challenges.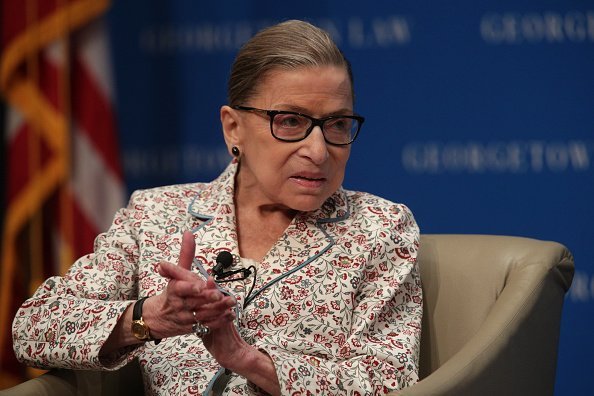 Supreme Court Justice Ruth Bader Ginsburg Attends Discussion At Georgetown Law | Photo: Getty Images
The Supreme Court Justice also made quick recovery last year, after a fall that caused her three broken ribs. According to the court's spokesperson, Kathleen Arberg, she said that the treatment was successful and that the tumour is taken care of. Katheleen also said the Justice has had to cancel a few trips and focus on getting healthier.
Before her treatment, Ruth attended the Broadway Show "Moulin Rouge," and showed excitement throughout the entire show. The crowd couldn't help but notice her; younger women trooped to her to show their gratitude for her contributions as the liberal wing leader.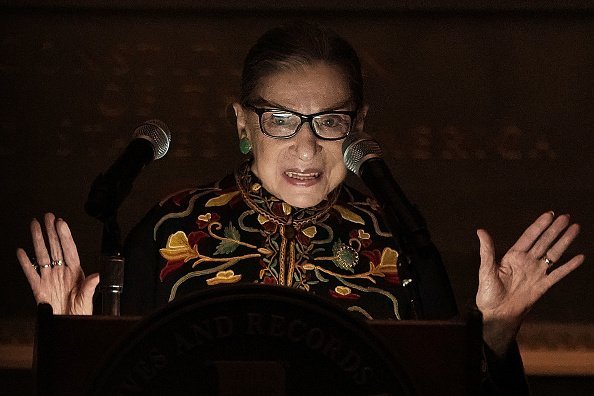 Justice Ruth Bader Ginsburg Attends Naturalization Ceremony At National Archives | Photo: Getty Images
She has served the liberal wing for more than two decades. Her tenure began during Bill Clinton's rule. Although conservatives have more significant numbers in the High Court, Ruth has contributed to reducing the rollback of liberal legacy.
Nothing gives her supporters joy now that she's declared herself healthy and back!
Please fill in your e-mail so we can share with you our top stories!