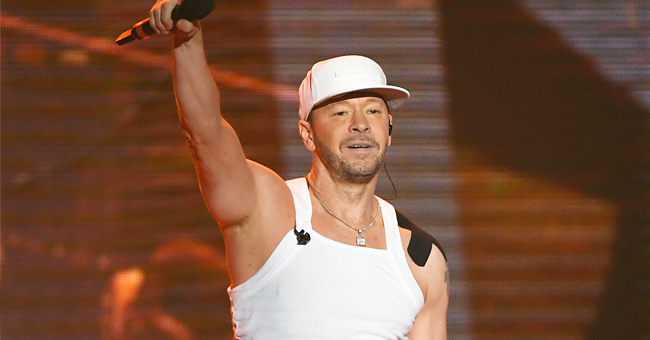 Getty Images.
30 Facts about Actor Donnie Wahlberg Who Plays Danny Reagan in 'Blue Bloods'

Constant onscreen appearances made Donnie Wahlberg a household name since his early hunky days in New Kids on the Block. To honor decades of Donnie and his 50th birthday in 2019, we have thirty fun facts about the actor, enjoy!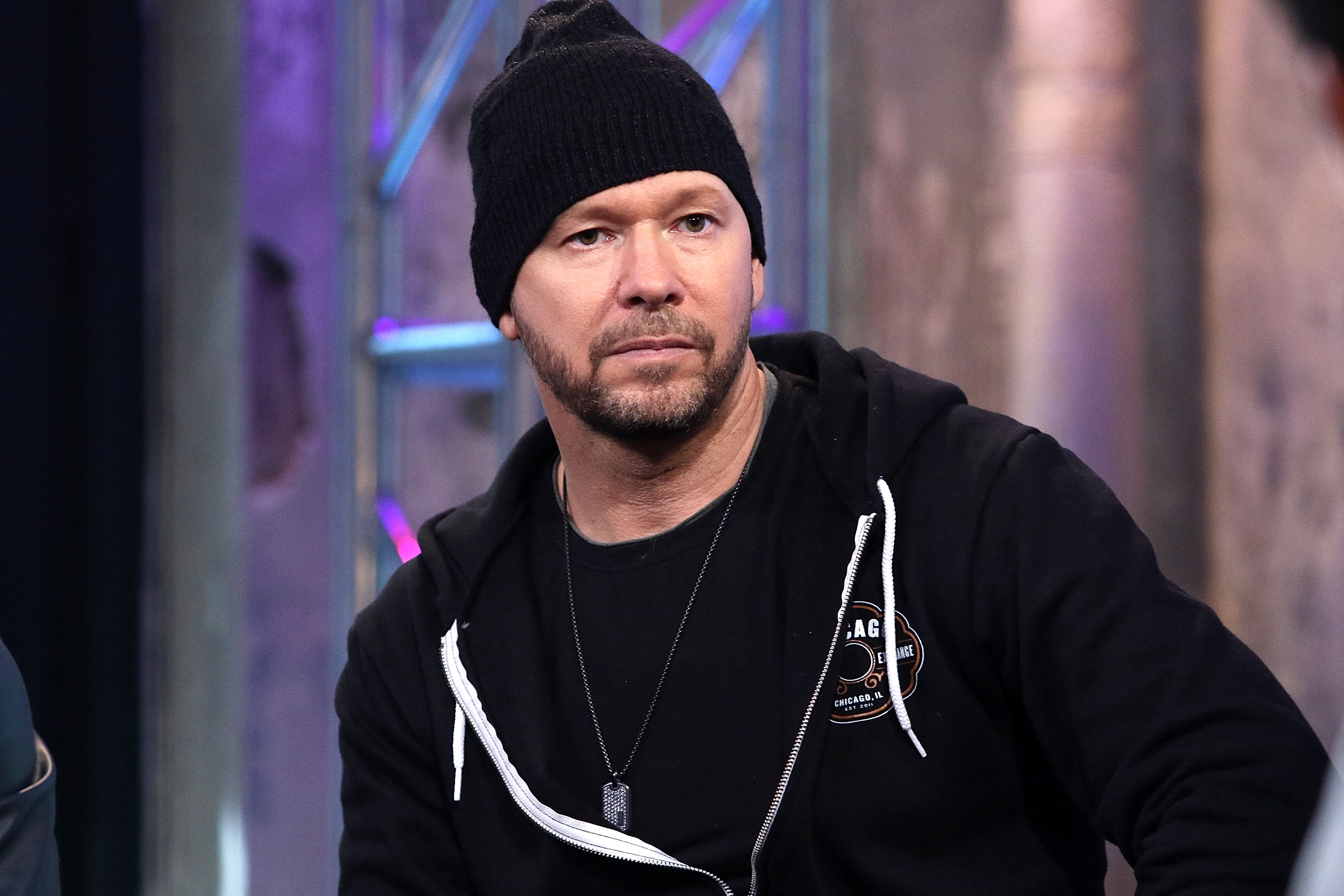 Donnie Wahlberg of New Kids on the Block attends AOL Build Speaker Series to discuss "Rock this Boat: New Kids on the Block" Season 2 at AOL Studios In New York on June 9, 2016, in New York City. | Source: Getty Images.
1. Donnie' nationality on his mother's side is Irish, English, and French-Canadian, while Irish and Swedish on his father's side.
2. Born on August 17, 1969, Donnie grew up in Dorchester, MA.
3. As part of a large family, Donnie is the second youngest of nine children, he has three sisters, Debbie, Michelle, and Tracy, and brothers Arthur, Jim, Paul, Robert, and Mark being the youngest.
4. Donnie's father, Donald Edmond Wahlberg Sr. worked as a delivery driver, while his mother, Alma, worked as a nurse's aide and a bank clerk.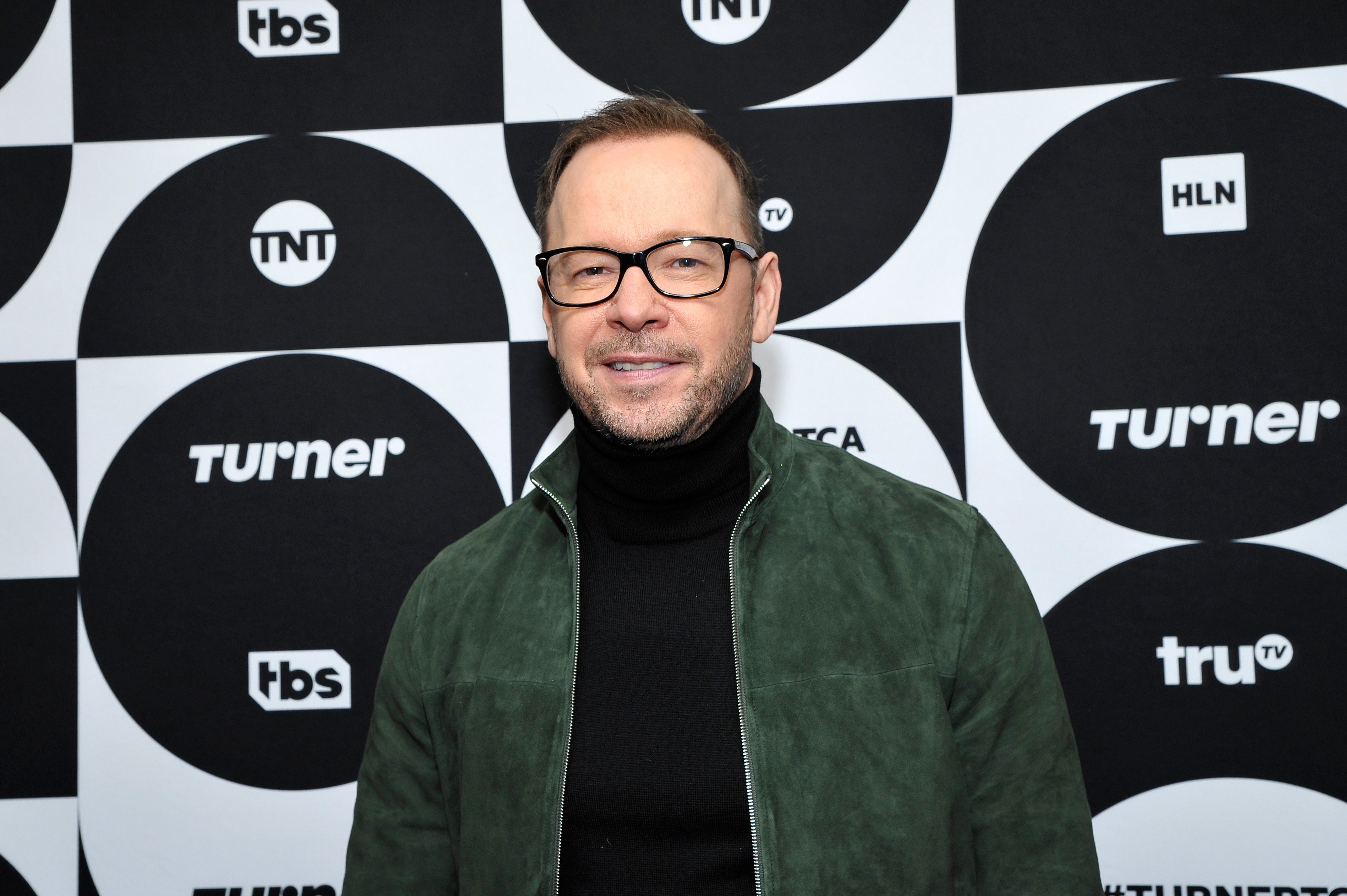 Donnie Wahlberg poses in the green room during the TCA Turner Winter Press Tour 2019 at The Langham Huntington Hotel and Spa on February 11, 2019, in Pasadena, California. | Source: Getty Images.
5. When Donnie got the part as Vincent in the "Sixth Sense," he lost 43 pounds for the role.
6. Donnie hosted a show for HLN Network called "Very Scary People."
7. The actor met Jenny McCarthy on "Watch What Happens: Live" with Andy Cohen and started dating shortly after.
8. According to Donnie, his best quality is his "positive attitude."
9. He proposed to Jenny McCarthy in early 2014 with a 10-carat yellow sapphire engagement ring.
10. On A&E, he had a reality show called "Donnie Loves Jenny."
11. Donny is a "Mama's boy" and not afraid to say it. The actor has the highest admiration for his mother, who basically raised all nine of her children as a single mom.
12. Jenny McCarthy and Donnie got married in 2014 at Hotel Baker in Illinois.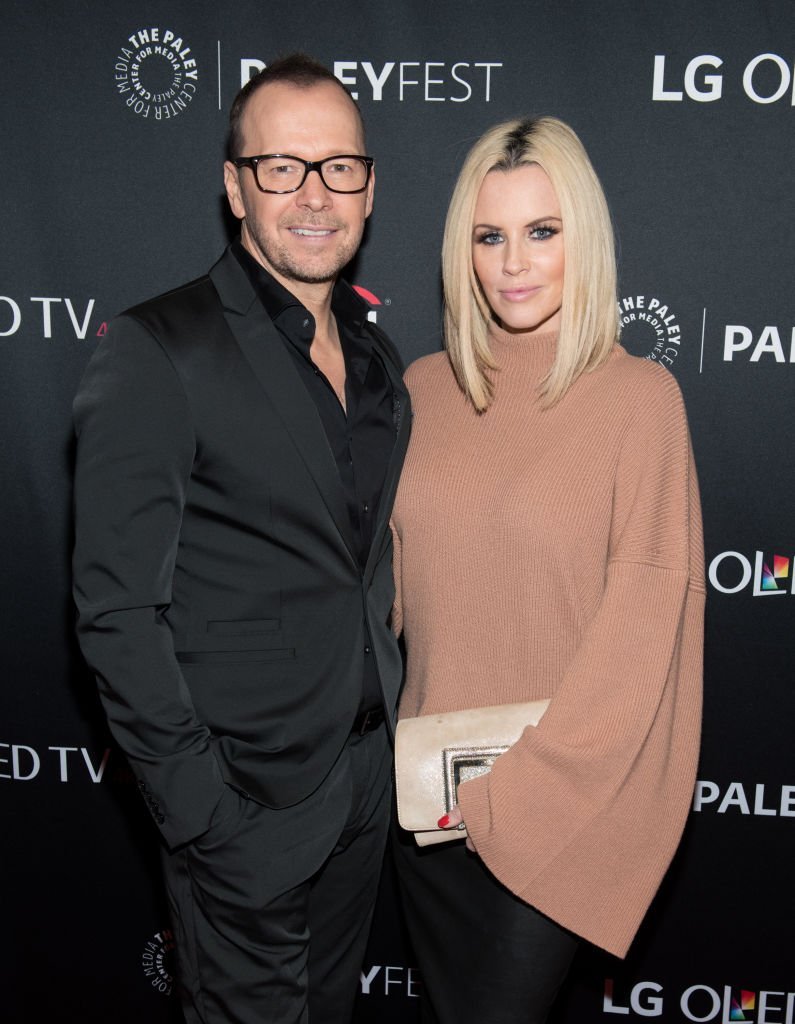 Donnie Wahlberg and Jenny McCarthy attend the "Blue Bloods" screening during PaleyFest NY 2017 at The Paley Center for Media on October 16, 2017, in New York City. Source: Getty Images.
13. If Donnie could tell his teenage self anything, it would be this, "don't worry, everything's going to be just fine."
14. Jenny and Donnie have two sons, Elijah and Xavier.
15. During his childhood, Donnie wanted to be a professional baseball player.
16. Watching "The Real Housewives" with Jenny is Donnie's guilty pleasure.
17. During the 1980s, as a heartthrob in New Kids On The Block, Donnie wanted to be a police officer if he couldn't be part of the band.
18. Jenny has gushed about Donnie being an amazing stepfather to her autistic son, Evan.
19. Donnie once got quoted saying, "There is only one thing that motivates me, inspires me, fulfills me, humbles me and gets me on to that stage every single night — LOVE!"
20. Also a restaurant owner, Donnie has a restaurant in Boston called Wahlburgers along with his brothers Mark and Paul.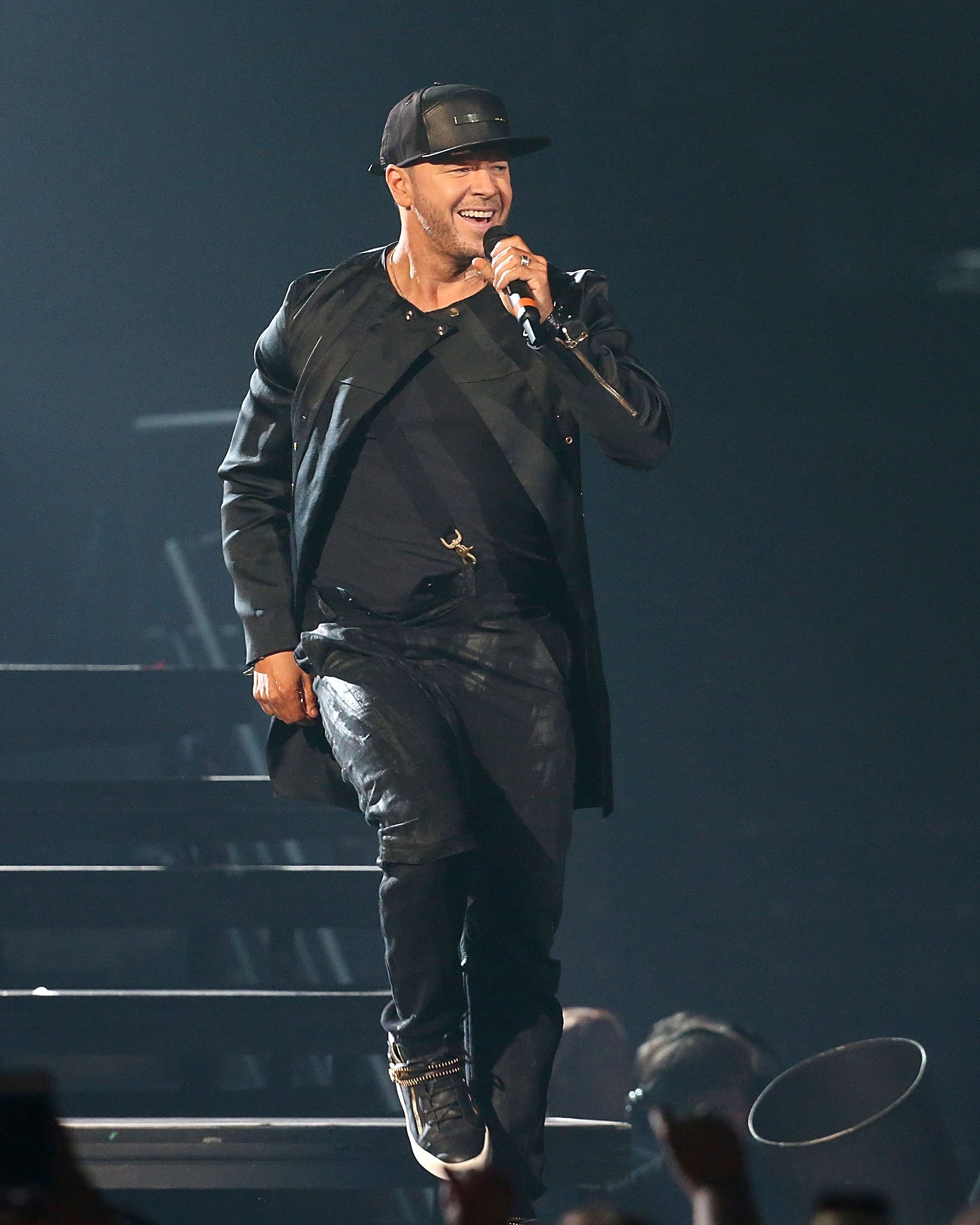 Donnie Wahlberg of New Kids on the Block performs in concert during the Total Package Tour at The Frank Erwin Center on May 21, 2017, in Austin, Texas. | Source: Getty Images.
21. A big fan of the food in Toronto, Canada, Donnie said that "the food scene here is unbelievable." The family also owns the Wahlburger restaurants in Toronto.
22. Sharing a close bond with his mother, Alma, Donnie once said for her birthday, "I can write 7 million words to describe you, honor you, praise you and thank you. Instead, I'll save some of those for the foreword of your upcoming book."
23. Also close to his acting brother, Mark, Donnie had to fight back the tears during an interview when he spoke about their bond because "Mark was the original member of the band with me."
24. Jenny and Donnie live in Chicago with their two boys.
25. "Blue Bloods" is shot in New York City.
26. After meeting Jenny for the first time, it took Donnie two weeks before he plucked up the courage to ask Jenny out on a date.
27. Because Donnie's mother worked as a waitress for years, he likes to show his appreciation for the hard work they do by leaving generous tips. He once left a waitress at a Charlotte, North Carolina Waffle House a $2,000 tip.
28. While interviewed by CBS, Donnie got asked how he would change his character. "There's a lot of humor in law enforcement, to get through some of the hard times. I would write him a few more jokes!" Donnie replied.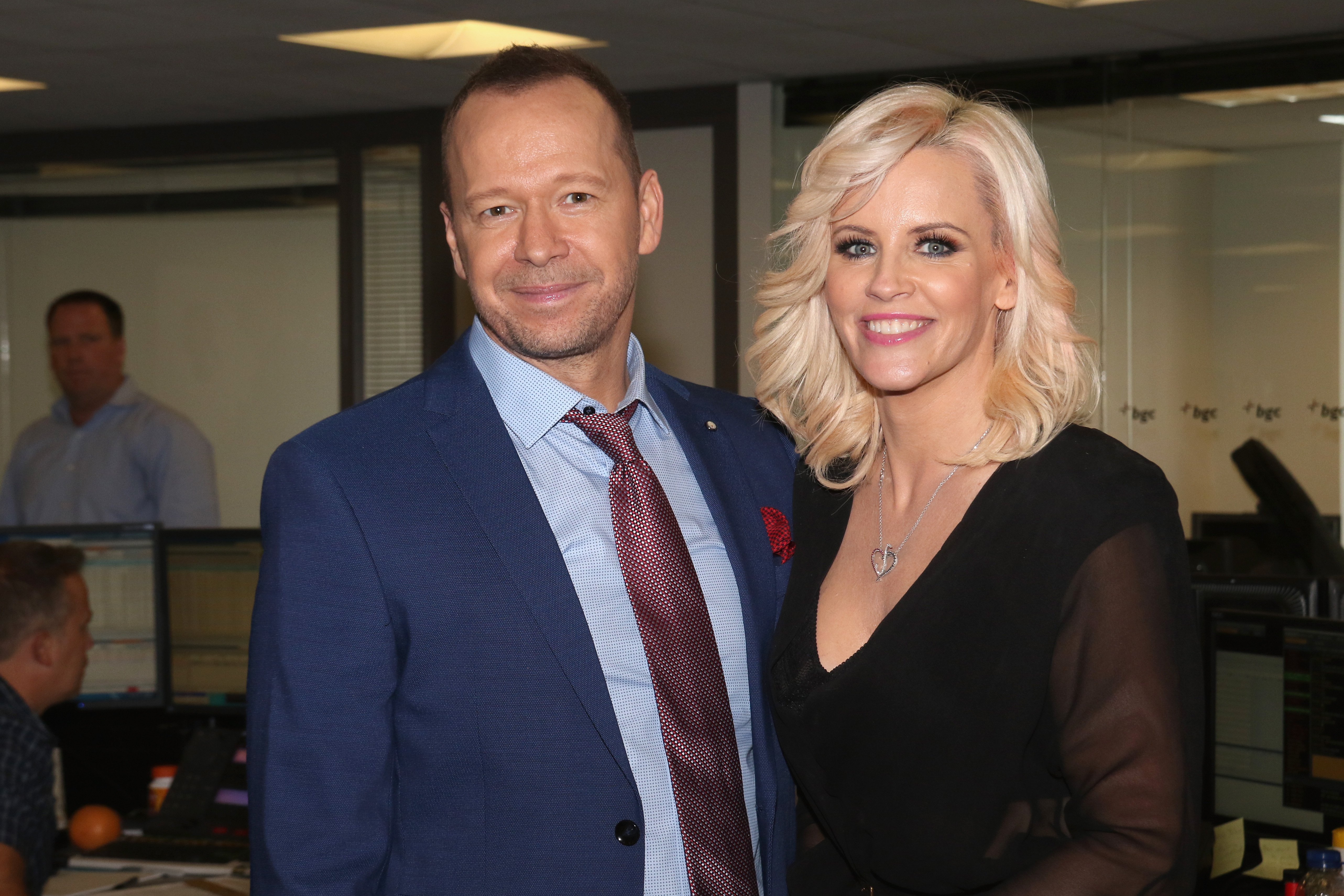 Donnie Wahlberg and Jenny McCarthy attend Annual Charity Day hosted by Cantor Fitzgerald and BGC at BGC Partners, INC on September 11, 2015, in New York City. | Source: Getty Images.
29. Donnie became known as Danny Reagan on "Blue Bloods" since 2010.
30. On the New Kids on the Block cruise, Donnie became the king of fun and selfies when he posed for 122 pictures in 3 minutes, which made he the record holder for "Most Selfies In 3 Minutes."
Happily married to Jenny McCarthy, it is actually his second attempt at forever after. During the early 1990s during the height of NKOTB's success, Donnie met Kimberley Fey.
Even though they split up after seventeen years together, Donnie and Kimberley remained friends while she stayed out of the spotlight.
Please fill in your e-mail so we can share with you our top stories!