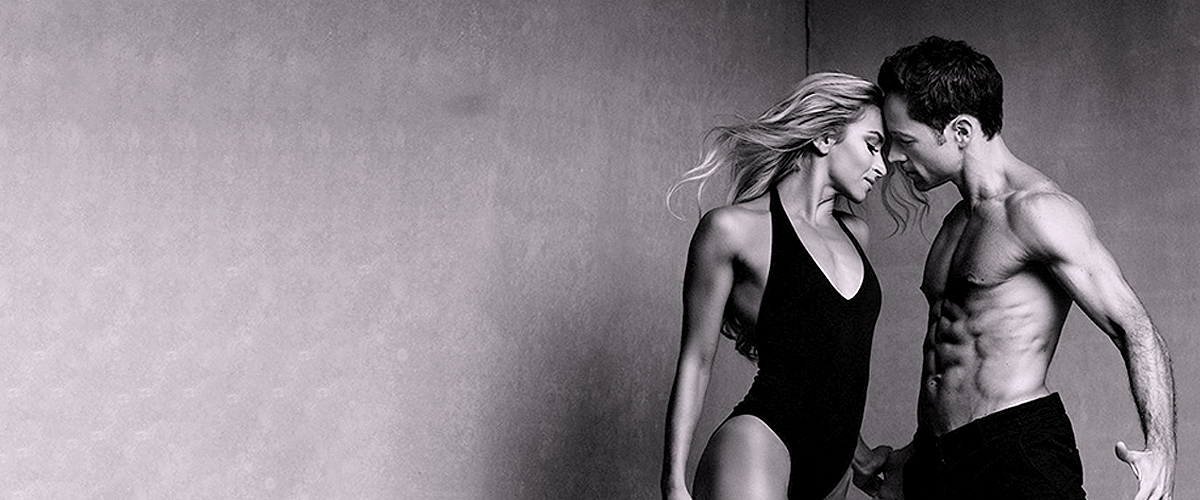 instagram.com/daniellakaragach
Meet Pasha Pashkov and Daniella Karagach, the New Married Couple Competing on DWTS

"Dancing with the Stars" fans were delighted after the show announced this year's cast on "Good Morning America."
Two of the new professional dancers – Pasha Pashkov and Daniella Karagach – are married! They are one of the two married couples on the upcoming season of the show apart from Val Chmerkovskiy and Jenna Johnson.
Pasha Pashkov's career
Pasha is a Russian pro dancer who started in the business when he was only an 11-year-old boy in Russia. However, after participating in his first competition, he quit.
Years later, a friend of his mother asked if he could be her daughter's dance partner, and he accepted.
Pasha loved the studio and the dance coaches there, but initially stayed "because of the social environment," he said in an interview with Dance Sport Info. He added that when he started getting good results, he felt "encouraged."
Daniella Karagach's career
In Daniella's case, she was born in Brooklyn in 1992 and began studying ballet when she was three years old. At 11 years old, she and Leonid Juashkovsky teamed up and won the 2007 Junior II 10 Dance.
Apart from that, they represented the US in the World Championships in Latvia, Russia, and Barcelona. One of the most significant milestones in Daniella and Leonid partnership was participating in seasons 2 and 3 of "America's Ballroom Challenge."
Pasha and Daniella's chemistry
In 2009, when Daniella was 15 years old, she and Pasha teamed up. However, her coaches were convinced that their alliance would not be respected because she was seven years younger than him, and he was a "top dancer" already.
They proved them wrong, though, as they have won the United States 10-Dance Championship seven times! They also participated on "World of Dance" last year, leaving nothing but good impressions with each performance.
Their relationship
One of the best aspects of the pair is the impressive chemistry they show. Apart from the many years they have danced together, their on-stage chemistry is also the result of their marriage.
The couple tied the knot in July 2014 after dating for four years. Daniella revealed that she never thought she would be in a romantic relationship with Pasha due to their age gap.
"It is funny, because my mom, just before [we tried out together], was asking: 'What if you start liking him. What if you start having feelings for him?' And I was like, 'No way, he is so old! It's never going to happen,'" she admitted.
Destiny had a different plan for them, though, and on July 18 the couple took to Instagram to wish each other a happy 5th wedding anniversary.
Their thoughts on their 5th wedding anniversary
In Pasha's case, he uploaded a slideshow with many old and new pics of the couple posing in different places. For the caption, he wrote:
"We've been thru so much joy together [Daniella] im in love with you and this love is getting stronger each day. happy 5th wedding annie" [sic].
Daniella, on the other hand, posted her own batch of photos focusing on their wedding day. In the caption, she wrote:
"You are my happiness and I couldn't picture life without you. To many more Adventures, 'Hulu and chill's,' Wine dates on the beach, and Appreciating each other. Love you forever."
Their thoughts on appearing on "Dancing with the Stars"
When "Dancing with the Stars" revealed the members of this year's cast, both Pasha and Daniella shared their thoughts on social media, proving how excited they were about being part of the show.
In a photo surrounded by more dancers, Pasha admitted to being "pumped" and "fully ready" for the upcoming challenge and that the fact that he would share it with Danielle made it "much more beautiful."
Daniella's pic was similar as she posed next to her female co-stars in beautiful, golden, and silver outfits. For the caption, she said she was "on cloud 9."
"I'm so excited for this new season and can't wait to start rehearsals! Thank you all for your constant kindness and support. It means the world to me," Daniella added.
At the moment, the couple is waiting for the upcoming "Dancing with the Stars" season to begin. It is set to hit people's TVs on September 16 on ABC.
Unfortunately, not everybody is as thrilled as Pasha and Daniella. Artem Chigvintsev, who was part of the show for 10 years, was cut from this year's season. Artem confessed that the sudden decision felt like "a punch in the stomach."
Please fill in your e-mail so we can share with you our top stories!