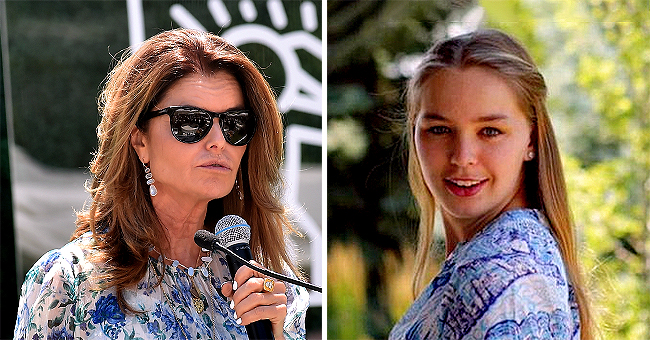 GettyImages // twitter.com/CBSNews
Maria Shriver Shares Her Anger at God for Taking Her Cousin's Only Child Saoirse Kennedy Hill
Maria Shriver opens up about how her cousin's loss of an only child, Saoirse Kennedy Hill, made her "furious at God."
Sunday Paper recently featured Maria Shriver's Newsletter titled: "I've been thinking…" It detailed her lifestyle and how grief ate deep into the fabric of her existence.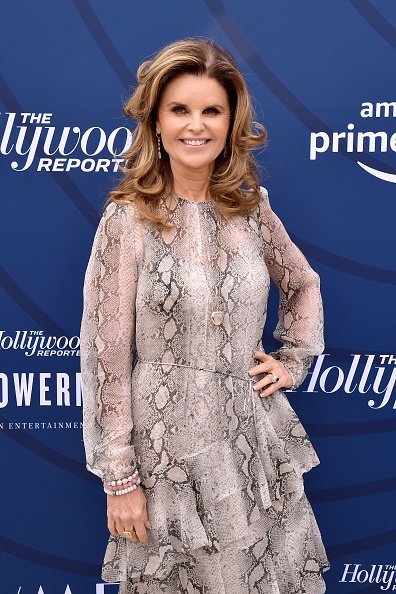 Maria Shriver attends The Hollywood Reporter's Empowerment In Entertainment Event 2019 at Milk Studios on April 30, 2019 in Los Angeles, California | Photo: Getty Images
First, she scripted that her summer break was characterized by an unfortunate incident which was her cousin's daughter's death, and that made her reflect on her life.
According to the writeup, humans sometimes gives credence to meaningless things which contribute to a feeling of emptiness. She said:
"You see, we can all walk around seemingly alive, but feel dead on the inside."
The 22-year-old kicked the bucket on August 1, and it was catastrophic for the whole family. Shriver's letter revealed its effects as "heartbreaking," and it halted the activities of the family.
In her words:
"...was sudden and heartbreaking, it stopped everyone and everything in its tracks."
Saoirse's parents, Courtney Kennedy Hill, and Paul Hill found out that a suspected overdose caused their daughter's passing. There is no news of the way it happened, whether it was by accident or on purpose.
Accident or not, the writer expressed that she felt "furious" at God for "taking" away the Boston College final year student.
Shriver's words addressed being able to live life to the fullest, life in awe of how loved you are. In the course of Saoirse's wake, a fleet of complements made, made Shriver wonder how the deceased would feel hearing the good things people thought of her.
"...all the incredible things that were said at her funeral. It would have stopped her cold to realize how loved she was."
She continued by stating clearly how the tragedy instilled the feeling of possessiveness in the way she handled her children. However, Maria was quick to caution herself so as not to lose her kids. Instead, she initiated the plan to get closer to them.
Before the end of her August break, she took a trip to Utah to be with her son for some time.
In the course of the vacation, she visited a mountain top where she let out an outburst. Pouring her heart made her feel lighter, but first, she had to acknowledge that she had been living a life filled with regrets.
Crying let out most of the hurt and emotions she felt: her cousin's death, her mother's, her marriage, and some bad past experiences.
Peace came to her after the realization of having been able to survive it all. She called herself a "survivor." She crowned her letter by cheering herself up and awarding her courage for such an acknowledgment.
The 63-year-old wasn't the only one to talk about the Boston Communication major. Bill Stone confessed that the deceased had her demons and had combated mental health issue in the past, but tried to move past the experience.
Her uncle, Robert Kennedy Jr. equally described her as "a fearless adventurer" who seemed "fierce." Shriver's letter addressed the occurrences in her life, and she was blunt with letting out her insecurities.
In an interview with "Today," she revealed that the essay helped her with self-reflection, which taught her self worth.
Please fill in your e-mail so we can share with you our top stories!