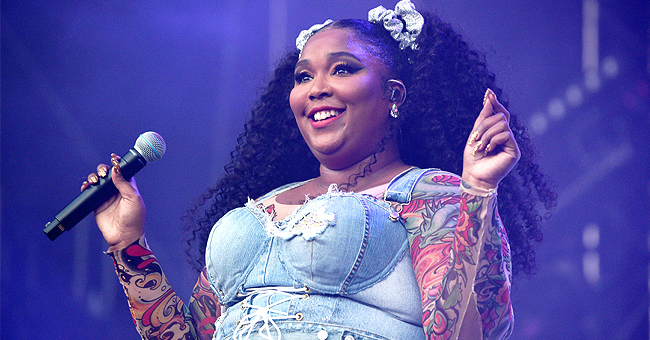 Getty images
Rapper Lizzo's 'Truth Hurts' Is No.1 on Billboard Magazine's Hot 100 after Its 2017 Release

Lizzo's astounding performance at the MTV Video Music Awards pushed her song "Truth Hurts" to #1.
When Lizzo stepped out onto the stage at the MTV Video Music Awards on Aug. 26, 2019, she never imagined that she would be making history.
She chose to sing a song she'd recorded in 2017, "Truth Hurts" and her irreverent delivery sent the song up the charts to number one with a bullet.
17 WEEKS TO REACH NUMBER ONE
"Truth Hurts" was on the charts, it had made a modest entry at #50 on May 18. It took 17 weeks, and a dazzling live performance by Lizzo to push the song to its rightful place at the top of the charts.
And with a little luck, "Truth Hurts" may well earn Lizzo her first Grammy nomination for the 2020 awards, even though it was recorded in 2017.
JOINING THE MOST SELECT CLUB IN THE WORLD
Lizzo can also be proud to join the only other black women to hit #1 on the Hot 100 this decade, the other divas being Beyoncé, Rihanna, Janelle Monáe, and of course, Cardi B.
HITTING THOSE CHARTS
"Truth Hurts" become the 1,089th #1 in the Hot 100's 61-year history. It is now Nº1 in sales and has more than doubled its sales on the Digital Song Sales chart from 26,000 to 53,000.
A NEW STAR IS BORN
For Lizzo this is a confirmation and a vindication of her talent, and her dedication to her own unique sound and image.
We hope this is only the first of many more #1 hits on that Bill Board.
This powerful, go-getting woman deserves it.
LIZZO REVEALS RIHANNA'S MESSAGE
Lizzo was ecstatic when she received a private message from her idol Rihanna and she couldn't resist sharing it.
The message followed Lizzo's explosive performance at MTV's Video Music Awards which would push her song "Truth Hurts" to #1.
"She DM'ed me to tell me that I performed good,. She said I [expletive] the stage like it was my side [expletive]. Don't get mad, Rihanna. I am not trying to blow up your spot, but that was a hard [expletive] line! I might take that line," she said.
Rihanna was also one of Lizzo'z fans at the BET Awards where she was filmed clapping and pointing at Lizzo as she performed.
Please fill in your e-mail so we can share with you our top stories!