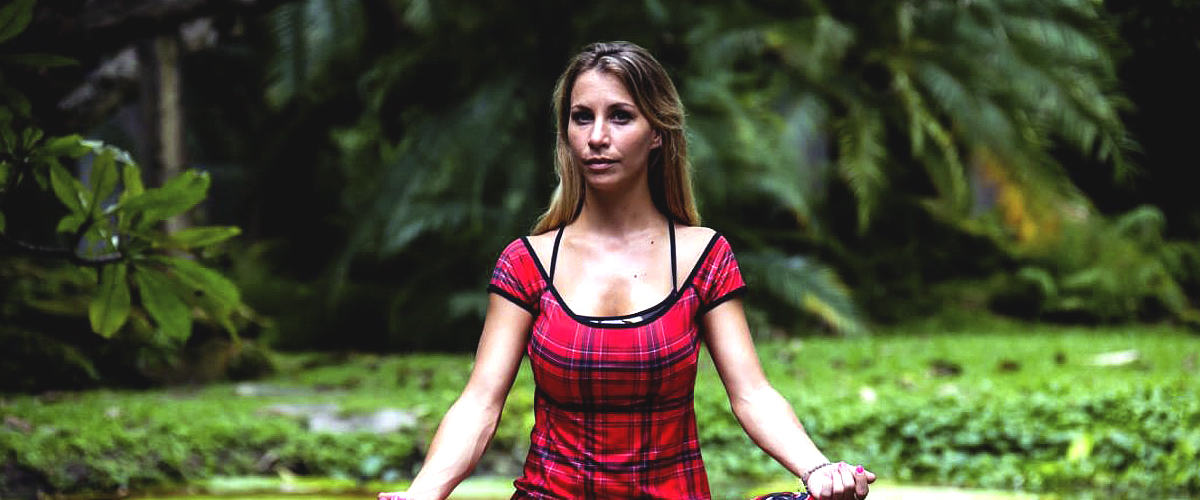 facebook.com/Lyssa Chapman
Meet Lyssa Chapman's Fiancée, Leiana Evensen
Lyssa Chapman, also known as "Baby Lyssa," is currently engaged to a woman named Leiana Evensen, with whom she found love again after two failed relationships with the fathers of her kids. Here's their story.
Lyssa Chapman is the ninth out of twelve children of Duane "Dog" Chapman. Her mother, Lyssa Rae Brittain, was Duane's third wife.
MEET "BABY LYSSA"
Baby Lyssa—as she was nicknamed to differentiate her from her mom—was raised by her father alongside her siblings Barbara and Tucker in Denver, Colorado, until she was 10. Then, she moved with her mom to a small city in Alaska and spent six years without having contact with her dad.
It was around that time that Lyssa had her first child and first troubled relationship.
Years later, Lyssa tried her luck at marriage for the first time but didn't have the happy ending she hoped for.
Now, she's finally found love once again with Leiana Evensen, a woman Lyssa calls "her soulmate." Here's the story of Lyssa's journey until meeting Leiana.
TEENAGE PREGNANCY AND DOMESTIC VIOLENCE
Lyssa gave birth to her first child, daughter Abbie Mae Chapman, one day after her 15th birthday.
Abbie's father was 24 at the time of conception, and when authorities found out, the unknown man was arrested for statutory sexual abuse, which condemns those who have sexual relationships with a minor.
In 2005, Lyssa joined her father on A&E's series "Dog the Bounty Hunter," where fans got a glimpse into her training to join the family business and become a licensed bail bondswoman and bounty hunter.
Four years later, in February 2009, Lyssa married Brahman "Bo" Galanti in Oahu, Hawaii. She was 22, and he was 36 at the time.
The former couple welcomed daughter Madalynn Grace Galanti on August of the same year, but sadly, their marriage didn't last long.
In 2011, Lyssa filed for divorce and kicked Galanti out of their home. And although she didn't reveal the reasons for the split, it was the late Beth Chapman who told Radar Online that Lyssa was a victim of domestic violence.
"She's in an abusive relationship, and he's got to go," Beth said at the time.
MEMOIR BOOK AND A HIDDEN RELATIONSHIP
In 2013, Lyssa released her first memoir book, "Walking on Eggshells," in which she recounted her troubled childhood while living with her father and Beth Chapman, whom she accused of using drugs; and her mother Lyssa, whom she called an alcoholic.
"I [falsely] accused my father of raping me when I was 11," she said in an interview with FOX News.
"I had been molested by a friend of his. It was a horrible life that I never wanted to go back to, living with him and Beth and the fighting and the drugs. When I got to my mother's, although she drank, it was much more peaceful. I was in school. I had friends. I was willing to do anything not to go back."
Lyssa was involved in a relationship at the time but never disclosed her partner.
However, a recent Instagram post made on National Coming Out Day seems to hint she was dating a woman—maybe for the first time—but was hiding from the world.
"I was in a relationship for 6 years where I was hidden," she wrote in October 2018. "Fear of what people thought. My fans. My God. Ashamed of who I thought I loved."
And added:
"If you're reading this and you are being hidden by your partner, know that you are strong enough, worthy enough, and deserve to be celebrated. Thank you all for staying by my side while I shared my true self. You are the ones I came out to. I'm so happy I did. #NationalComingOutDay."
A FRESH START WITH HER SOULMATE
Although it is not clear how Lyssa and Leiana Evensen met, they started dating in February 2016.
Leiana is a fitness instructor and adventure lover born in Kāneʻohe, Hawaii. She shares the same birthday date with Lyssa: June 10, 1987.
The couple got engaged in December 2017 during a trip to Seattle, where Leiana popped the question to Lyssa.
"On our Seattle trip this beauty beat me to the punch and asked me to marry her," Lyssa wrote in an Instagram post. "I'm still in shock. Wondering how I caught the heart of such an amazing soul. Forever won't be long enough baby. #TwoWivesClub #SoonToBe #LGBTQ."
Leiana gets along wonderfully with Lyssa's daughters. They recently made a cruise trip around the Caribbean, and have also celebrated Halloween and Christmas like a united family.
IN THE GOOD AND THE BAD
Although Lyssa and Leiana have been engaged for almost a year and a half, sources close to the pair say they are still planning their wedding.
However, their plans must have been paused last June, when Lyssa's stepmother Beth Chapman passed away after a long battle with cancer.
Leiana was by Lyssa's side through the tough times, and they attended Beth's beautiful memorial at the sea together.
In a heart-melting post that Lyssa wrote for Leiana, she thanked her for being her support and putting up with her through the past years.
"2019 has been a hectic year so far, and I don't know how I would have gotten through it all without your support," Lyssa wrote. "You make me a better person and mother, and I love you and our blended family more than you could ever know."
And concluded:
"You have shown me a new way of life I never knew was possible. I hope to spend the rest of my life growing and building our legacy together. Thank you, baby, for all that you do for us."
Congratulations to Lyssa and Leiane on finding love, we can't wait for their wedding day to come.
Please fill in your e-mail so we can share with you our top stories!