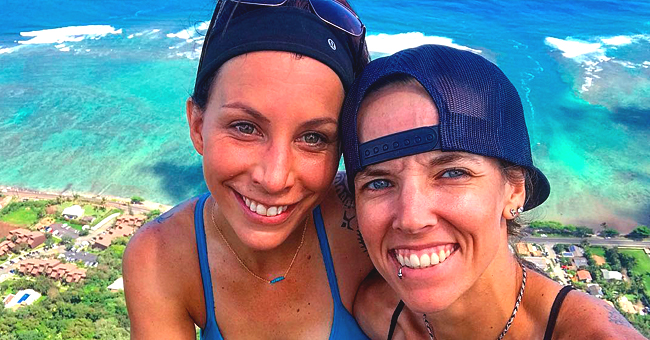 instagram.com/leiana13
Lyssa Chapman's Fianceé Leiana Evensen Shares a Touching Tribute to Late Beth Chapman
Lyssa Chapman's fiancee shared a tribute to the late Beth Chapman in a lengthy Instagram post where she called it an "honor" to be a part of the reality star's life.
Leiana Evensen may not be Beth's direct relation, but, like many, she was touched by the late bounty hunter's life. She and Beth's stepdaughter Lyssa Chapman have been together since at least 2017.
How is Lyssa related to Beth Chapman?
Lyssa is Duane "Dog" Chapman's daughter from his marriage to Lyssa Rae Brittain which lasted from 1982 to 1991. Daughter Lyssa herself has two kids and was married previously to Brahman "Bo" Galanti from 2009 to 2011 before moving on.
Lyssa and Evensen live in Hawaii, where Beth spent much of her time, including the time she filmed the long-running show "Dog the Bounty Hunter" with her husband.
What Evensen said in her tribute
As such, Beth and her stepdaughter's fiancee have no doubt gotten to know and interact with each other. Evensen's words online then, were not just empty ones made to sound polite.
She wrote:
"RIP Beth you are certainly one of the strongest women I've ever met. It does not seem fair to have your powerful life cut short but you will live on through all of your kids, grandkids, greatgrandkids, husband and fans around the world."
She went on to describe it as an honor to have partaken in Beth's celebration of life, a reference to the memorial held in Hawaii in late June. "A beautiful send off on the water for a beautiful woman," she said. She pledged to live her best life for Beth before signing off with "Aloha 'Oe Mrs Dog."
What the drama between Beth and Lyssa was all about
Evensen, who is a fitness trainer, received condolences for the post, despite her fiancee's turmoil-filled relationship with her now-deceased stepmother. It was just in May that Lyssa and Beth got into it because of a Mother's Day fallout.
At the time, Beth accused Lyssa of not telling her anything on Mother's Day, plus not inviting her and Duane to the graduation of Lyssa's daughter. The latter responded by denying the Mother's Day issue and implied that it would have made little sense to invite them to the graduation.
Since Beth and Duane weren't in Hawaii at the time, they didn't plan to come, Lyssa insisted. Yet Beth said she would have done what she had to attend the event. Fans were disappointed to see the two going at it, especially as Beth was fighting throat cancer at the time.
How Lyssa reacted to the accusations compared to after Beth's death
Most of them went after Lyssa, who defended herself by encouraging people to mind their business since they didn't know all the facts. When Beth succumbed to her illness, Lyssa appeared to let go of all the drama and mourned alongside the rest of her family.
In
early July
, she posted a photo that featured much of the family and some friends, including a pre-cancer Beth standing next to Duane. Lyssa stooped down in front of everyone for the shot. "Forever," she captioned the picture.
Moving on from Beth's death
Beth passed away on June 26 after denying chemotherapy treatment for her throat cancer, which returned in November last year. Days before her death, she was placed in a medically-induced coma which she never woke up from.
Lyssa and Evensen will likely go on to enjoy their time together, as Beth probably would have wanted. The pair often post pictures of all the adventures they go on while they run their tanning salon together in Hawaii.
The two women also have the same birthday, but based on their Disney trip they may both be kids at heart as well. What's clear, though, is that they appear to have a lot of love between them and we hope they push through their grief.
Please fill in your e-mail so we can share with you our top stories!