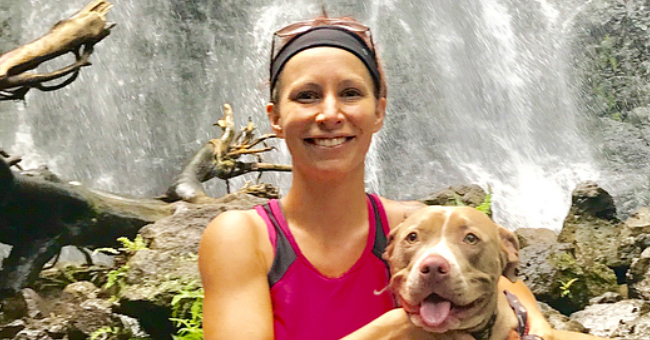 Stepdaughter Lyssa Chapman Shares Throwback Photo of Her Big Family after Beth's Death

The past few days have been very gloomy for fans and families of reality TV star, Beth Chapman as she passed away after a long battle with cancer. Her stepdaughter, Lyssa, has also come to mourn and celebrate the star even though they were not on the best of terms before her death.
Beth was first diagnosed in September 2017. Then, she had throat cancer, but after having her treatment and surgery, she was declared free from the condition. However, she was diagnosed with stage 4 lung cancer towards 2018's final months.
Since then, it has been a trying moment for the Bounty Hunter and her family, particularly when she announced to the Source Church in Bradenton, Florida that she wasn't going to undergo chemotherapy.
The statement which was made on Mother's day was quite surprising as chemotherapy is the standard procedure for treating victims of the condition. She said:
"This is the ultimate test of faith,"
Things got more complicated for Beth when she had a public fallout with her stepdaughter, Lyssa Chapman. The hostility began when Beth accused Lyssa of not paying homage to her on Mother's day as well as not inviting her and her Husband (Beth's dad), Duane, to his granddaughter's high school graduation.
Beth also claimed Lyssa had blocked her all over social media, but Lyssa denied all the accusations.
The denied accusations led to a series of online confrontations which further stressed the relationship between the two. All these went on as Beth was gravely ill from cancer. When Beth's condition got worse, she was put in a medically induced coma and sadly, she never woke up.
It was apparent Lyssa was shaken by this sudden loss as she began to share previous images taken with her stepmother before her death.
One which caught fans attention was a previously unseen throwback family photo which she shared on her Instagram page. The image featured her dad Duane, her stepbrother Leland, Beth and a few other friends. Lyssa could be seen kneeling at the center with a shirt which had 'DOG' inscribed on it. It was shared alongside a caption which read:
"Forever "
and is believed to be a tribute to late Beth.
LYSSA ENDED THE FEUD BEFORE BETH PASSED AWAY
Although there was a lot of drama between the two before the medically induced coma and subsequent death, the interaction between Lyssa and a fan on Twitter revealed she had squashed the beef.
After being asked if she would feel any regrets if her stepmother died, Lyssa replied:
"I've been with her since she was back in Hawaii. Our family isn't perfect, but we're family."
The throwback family photo is one of the series of images shared by Lyssa with respect to Beth.
Please fill in your e-mail so we can share with you our top stories!