Lyssa Chapman Shares Amazing Throwback Photos with Beth Taken about 15 Years Ago
Lyssa Chapman put aside the enmity she had with Beth Chapman and is sharing previously unseen photos of her deceased stepmother.
The daughter of Beth's husband, Duane "Dog" Chapman, went to Instagram to share some of her old family photos with her social media followers after being reconciled with her stepmother in the last days she was alive.
To celebrate July 4, Lyssa decided to share three beautiful old photographs of her late stepmother on Instagram, including one in which she is just 17 years old and Beth is lovingly wrapping her with an arm around her neck.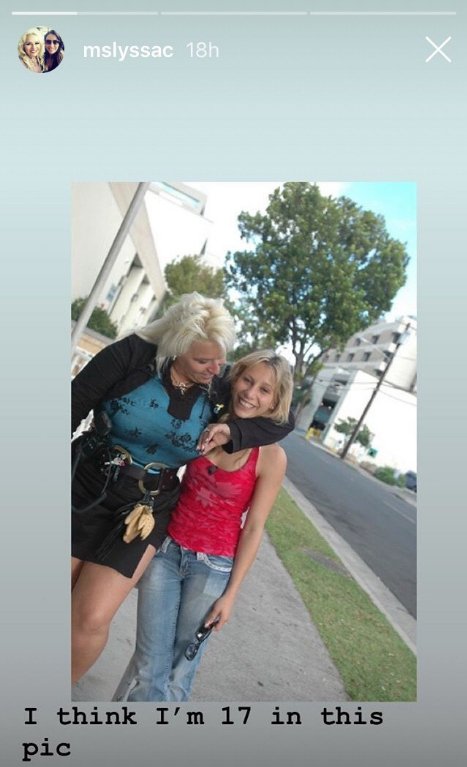 Beth's fans were moved to see the emotional tribute that Lyssa shared through her social media just a day after honoring the late star from "Dog the Bounty Hunter" at a memorial service in Waikiki, Hawaii.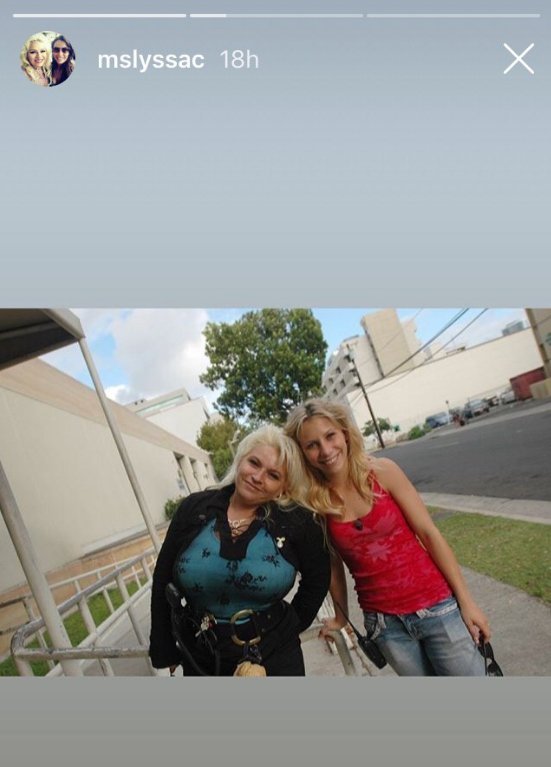 Lyssa is going through a very painful time since Beth died on Wednesday. Duane "Dog" Chapman's daughter wrote that she had "no words" to describe what she was feeling next to a moving photo that showed her little daughter walking hand in hand with her grandfather.
"Someone wake me up from this awful dream. I have no words. Still in disbelief. Pray for our family, as we lost our strongest member," Lyssa wrote, and also added a broken heart emoji.
The young woman also took to Twitter to remind her late stepmother by republishing an old video of the two of them playing a joke on "Dog" and his fellow bounty hunter Tim.
We sure ran them boys didn't we @MrsdogC https://t.co/WxxdNvi8Ve

— Lyssa Chapman (@BabyLyssaC) June 30, 2019
Days after Beth's death, her family wanted to perform a tribute in honor of the late star and held a public service in Hawaii, where Dog and Beth lived for their last years together.
"She said please Hawaiian style... please do this right," her husband said at her service."She loved Hawaii and she loved people. The people mostly she loved," said Duane.
Beth Chapman Sails Into the Sunset at Hawaiian Memorial https://t.co/05Fi527Pww

— TMZ (@TMZ) June 30, 2019
There will be another memorial service for Beth that will be held in Colorado and was announced by the family after her death. The service will be held in Aurora on July 13 at the Heritage Christian Center and is open to the public.