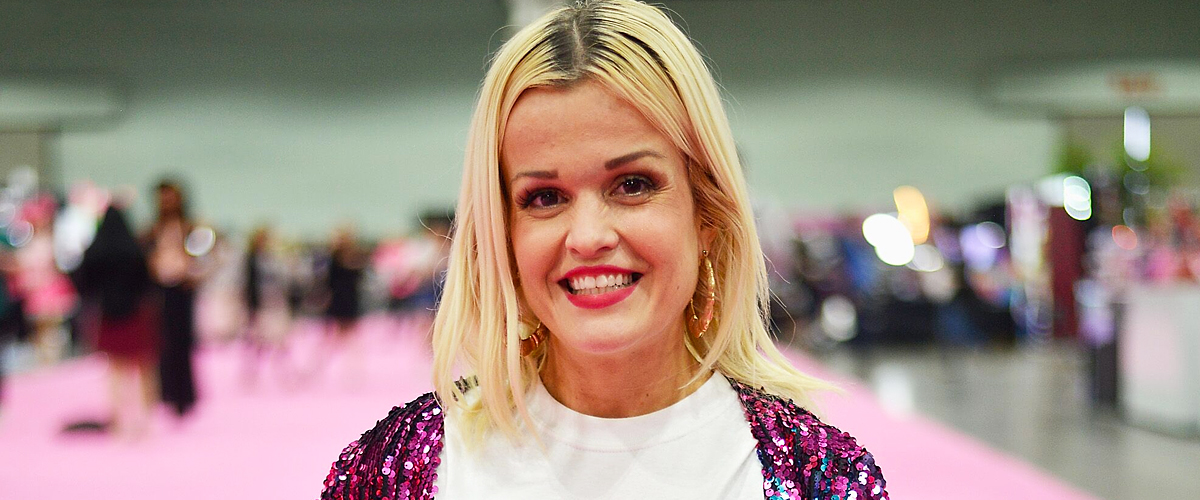 Getty Images
'Little Women: LA' Star Terra Jolé: Her Children's Health Conditions
Terra Jolé, best known for the reality TV shows "Little Women: LA" and "Terra's Little Family," has two children, one of whom underwent brain surgery due to hydrocephalus.
Apart from "Little Women: LA," Terra has her own Lifetime show titled "Terra's Little Family." The first TV series follows the lives of women who suffer from dwarfism and live in Los Angeles.
Terra Jolé and Joe Gnoffo's wedding
As per Terra's show, it chronicles her married life next to her fellow "Little Women: LA" star Joe Gnoffo, who also suffers from dwarfism. The couple tied the knot on June 21, 2015, a few months after welcoming their first child, Penelope, into the world.
People reported that Terra's wedding dress was designed by Mark Zunino, who made it "from scratch" and, according to her, it was the "prettiest wedding dress" she had seen.
Since her father, Richard Odmark, passed away in October 2013, her brother, Bourn, walked her down the aisle.
Penelope, who was a baby at the moment, also attracted a lot of attention as she was wearing a beautiful, bright, blue dress while comfortably resting in a sunflower-adorned wagon.
Penelope's health scares
Unfortunately, Penelope would later make some headlines, but negatively. In her show, Terra pointed out that her daughter was born with hydrocephalus, a condition that causes a buildup of fluids in the brain.
According to Mayo Clinic, "the excess of fluid increases the size of the ventricles and puts pressure on the brain," which can ultimately cause different impairments in brain function.
To fight her condition, Penelope underwent decompression surgery. Apart from that, she was supposed to revisit the doctors a few months later to have the fluid drained from her brain to her stomach cavity through a shunt.
However, only three months after the initial procedure, the girl vomited twice, so she took her to the hospital.
Doctors learned that her shunt was not working properly and performed another surgery, which Penelope, in tears, confessed to being the scariest experience in her life. Thankfully, the procedure was successful, and the girl is safe at the moment.
Terra's update on her daughter's condition
In one of the latest videos Terra has uploaded to her YouTube account addressing Penelope's situation, she admitted that her daughter was in speech, occupational, and physical therapy.
"I hope you know that everything is great with Miss Penelope. We're living day by day the best we possibly can," Terra pointed out.
Grayson, Terra and Joe's son
Apart from Penelope, Terra and Joe have a son named Grayson, born in August 2016. In May 2018, the proud mother of two revealed that her only son also suffered from dwarfism, but it was different from hers.
Terra and Penelope have achondroplasia, which, according to WebMD, is evident at birth as babies have "relatively long trunk and shortened upper parts of their arms and legs."
Joe and Grayson, on the other hand, suffer from pseudoachondroplasia. According to Genetics Home Reference, "people with pseudoachondroplasia have normal facial features, head size, and intelligence."
About her son's condition, Terra said:
"We are in a little family. And I'm grateful for that. I know that a lot of people think that it may be a negative thing, but we wouldn't have had children if we thought dwarfism was negative."
Joe doesn't have a problem with it either
She also admitted that Joe was comfortable about Grayson's condition as he is just like him. "It's like his little clone. He looks like his twin, and I am so grateful for that."
Terra added that even though being little was challenging, it won't always be hard, so she and her husband will make sure her children embrace dwarfism.
At the moment, Greyson is three years old while Penelope is four. On the boy's birthday, Terra uploaded a cute video on her YouTube channel commemorating Grayson's third birthday.
It includes many clips and shots of the child soon after he was born and several milestones throughout his life.
Please fill in your e-mail so we can share with you our top stories!