Former DWTS Host Brooke Burke & Ryan White Sparked Dating Rumors with Photo of Them Cuddling
The former "Dancing With The Stars" host, Brooke Burke was all smiles in a brand new picture of herself with interior designer, Ryan White. The duo shared the picture on their respective Instagram accounts, confirming the dating rumors. 
Looks like Brooke Burke had an amazing weekend at Malibu. Previously, the former "DWTS" host was spotted kissing a mystery man in Malibu last week.
Now, with her uploading a picture of herself with White, fans cannot help but assume that they are in a relationship. 
Both Burke and White uploaded the picture in their respective Instagram accounts with the same caption of two black heart emojis. 
FANS SUSPECT THAT THE DUO IS INDEED IN A RELATIONSHIP
Ever since Burke was spotted sharing a kiss with an unknown man in Malibu, the rumors about her love life have been circulating around.
Previously, she was seen out and about on a date with a real state agent named Scott Rigsby.
After the picture of Burke cuddling up with White in a Malibu beach emerged, fans assumed that they were, in fact, in a relationship. 


BURKE WAS QUICK TO SHUT DOWN THE RUMORS 
After fans got curious to know if Burke was in a relationship with the award-winning interior designer, she stepped up to set things straight by replying to a fan's comment on her post. 
One of her fans named "magojr" commented: "Such a lucky guy!!" on the post. Burke was quick to shut down the notion by writing: "Such a wonderful friend."
Burke was previously married to 45-year-old French actor, David Charvet. They have a son, Shaya, and a daughter, Heaven, together. 
TRYING TO ENJOY THE SINGLE LIFE
In an interview with US Weekly, the former Playboy cover girl revealed that she was "trying to stay positive" after her split with ex-husband, Charvet. 
"I'd be lying if I said it's all fabulous and positive. It's a big change," she said. "There are hard days, you know, and really good days. [I'm] just walking through it and spending a lot of time by myself."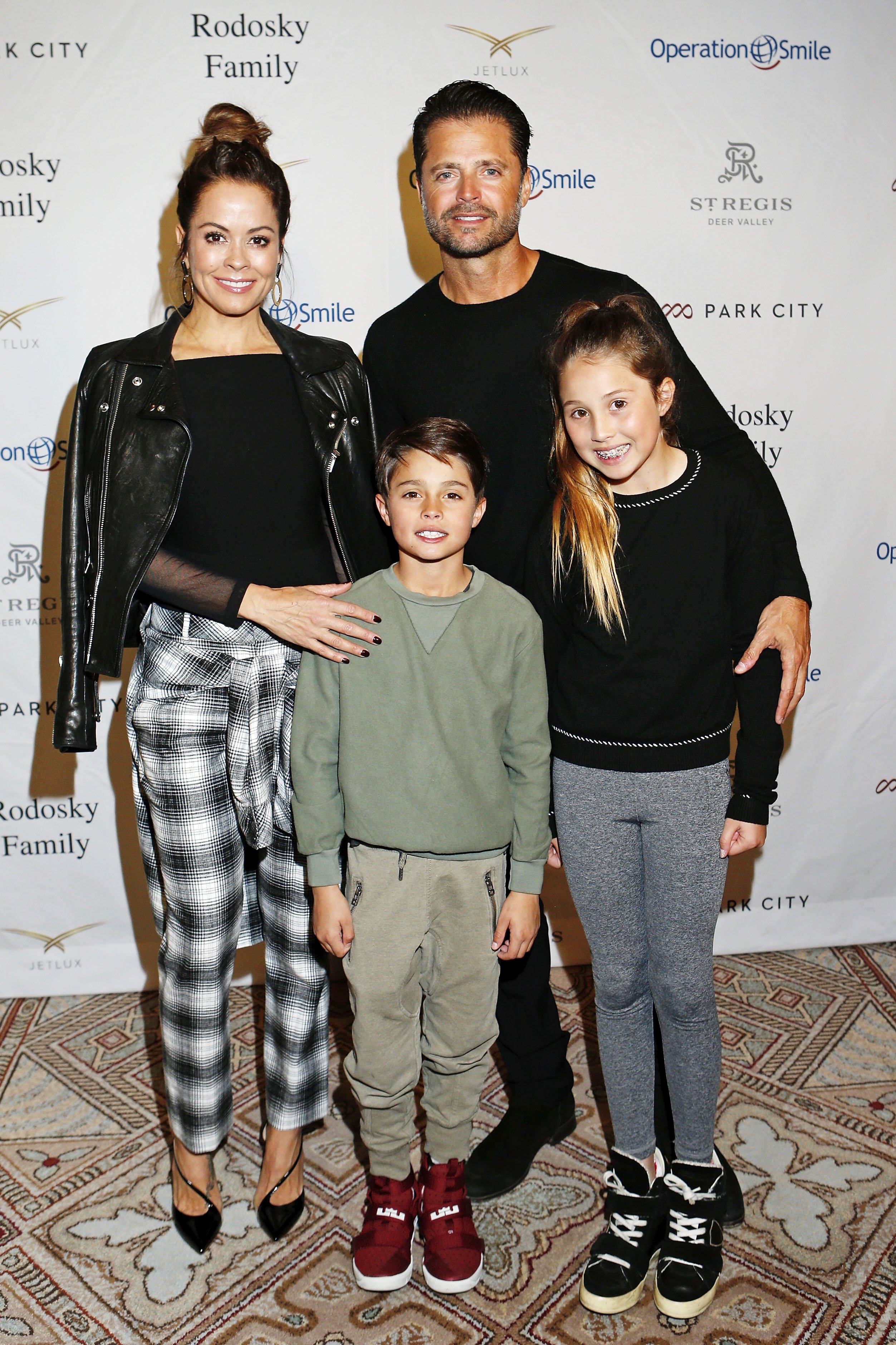 As for Charvet, he is trying to focus on his work after separating from Burke, who he had been married for 7 years. The couple had been dating since 2006 and they got married in 2011.