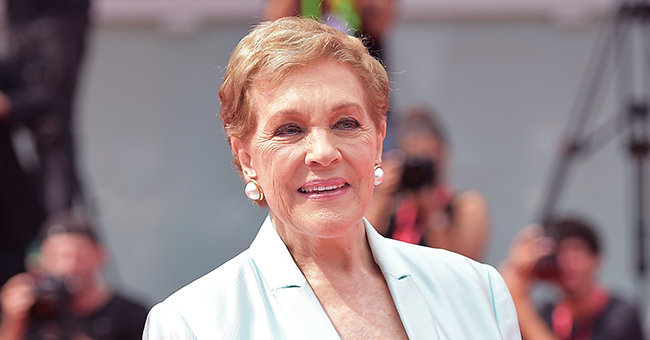 Getty Images
'Mary Poppins' Star Julie Andrews and Director Blake Edwards' 41-Year Marriage Was a 'Love Story'

Julie Andrews and Blake Edwards had a marriage that lasted for 41 years. Their entire love story from beginning to end seems like something straight out of a Hollywood romance movie.
Julie Andrews and Blake Edwards got to live a love story that many dream of, but do not get to experience. It had a dramatic first meeting, obstacles to overcome, and at the end, a story of the triumph of love.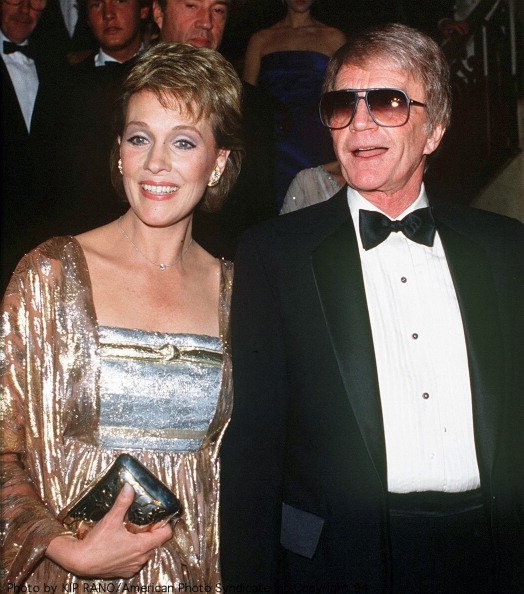 Julie Andrews with her husband Blake Edwards at a British Olympic Association gala | Photo: Getty Images
THEIR MEETING WAS WONDERFULLY HOLLYWOOD
In 1959, Andrews and Edwards drove in opposite directions of each other while the former was going to see her therapist, and the latter was leaving. The film director rolled down his window, and after taking a few minutes to smile at the actress asked her in a cheesy way:
"Are you going to where I'm going from?"
It became the first words he ever spoke to her, and years later, the "Breakfast at Tiffany's," director described it as "Wonderfully Hollywood."
However, the two didn't get together until they divorced the people they were married to in '67, and by '69, Andrews braved the 13-year age difference between them and married the man that became the love of her life.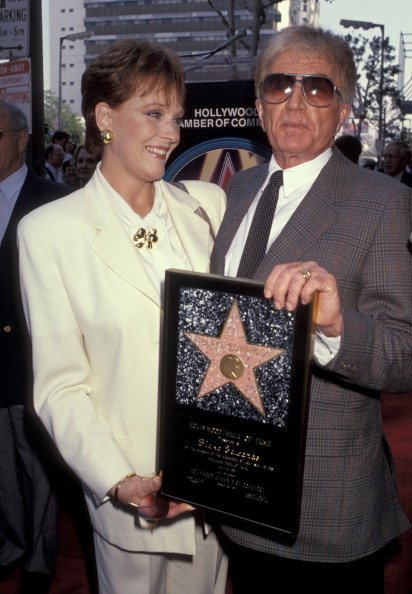 Blake Edwards Honored with a Star on the Hollywood Walk of Fame | Photo: Getty Images
WHAT MADE THEIR MARRIAGE WORK?
Between the actress and the director were three kids from their previous relationships, and in the middle '70s, they adopted two daughters from Vietnam. Andrews and Edwards had a perfect blended family, but like most couples, they equally had their challenges.
The "Pink Panther," director struggled with chronic fatigue syndrome, which sometimes put a strain on his relationship with the "10" actress. The Walton-Thames-born star was patient with her man, and in a 2015 interview revealed the secret to their successful 41-year marriage.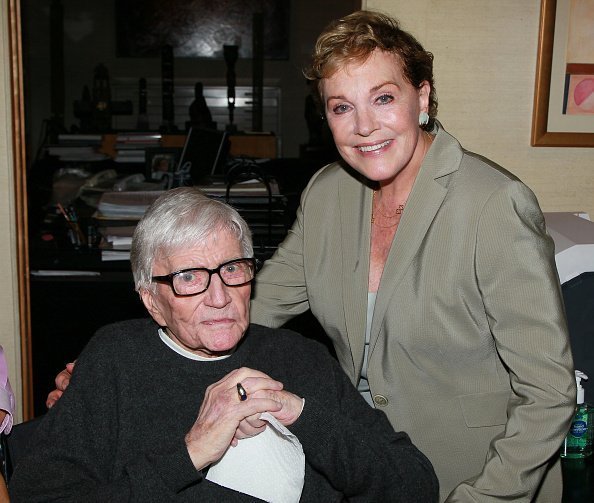 Blake Edwards and wife actress Julie Andrews attend Edwards' art exhibit preview at Leslie Sacks Fine Art | Photo: Getty Images
Andrews said:
"Success in our marriage was to take one day at a time, and so, lo and behold, 41 years later, [we were still there]."
EDWARDS LEFT HER BEHIND
Sadly, the couple's time together ended in 2010 when Edwards passed away from complications arising from Pneumonia. He was 88. Opening up about it, five years later, the "S.O.B" star said:
"There are days when it's perfectly wonderful, and I'm myself, and then it suddenly socks you in the middle of your gut, and you think, 'God I wish he were here."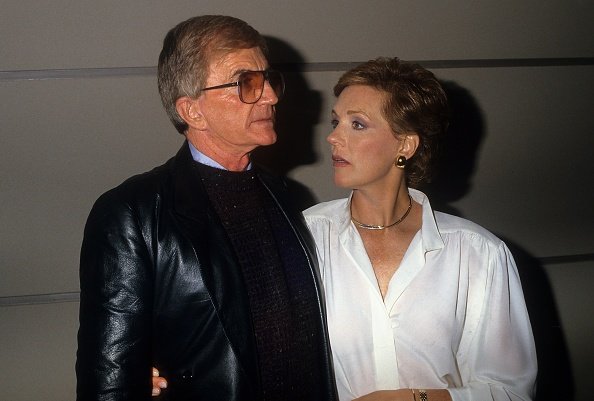 Blake Edwards and wife actress Julie Andrews pose for a portrait in circa 1985 | Photo: Getty Images
Andrews recognizes that in a way, he still is, and one does not forget the memories of their loved ones. While the actress story with Edwards is excellent, so is her professional story.
The Emmy, Golden Globes and Oscars winner rose to prominence and gained fame that lasted for over five decades with her roles in "Mary Poppins," and "The Sound of Music."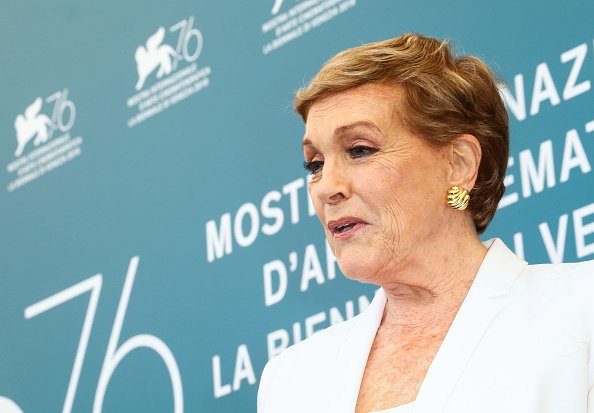 Julie Andrews attends the Golden Lion for Lifetime Achievement photocall during the 76th Venice Film Festival | Photo: Getty Images
Interestingly, the "Victor/Victoria" star almost turned down the iconic role of "Maria" in TSOM but acknowledged years later that it changed her life forever. At 84, Andrews is semi-retired from acting and prefers to write, direct, and reminisce about the great love of her life.
Please fill in your e-mail so we can share with you our top stories!