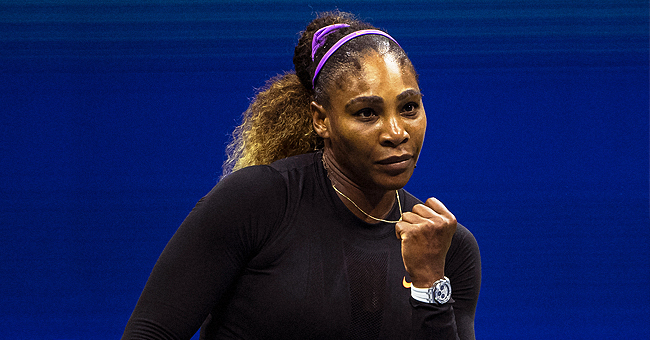 Getty Images
Serena Williams Advances to US Open Final after Beating Elina Svitolina, Now Going for Record-Tying 24th Grand Slam
Serena Williams is back in the US Open Finals, following last year's controversial loss. The tennis great is set to compete with all her might, proving to people that she has what it takes to bag her 24th Grand Slam title.
After losing to 20-year-old Naomi Osaka during the 2018 US Open Finals, Serena Williams is back with a vengeance, hoping to claim her 24th Grand Slam title against Bianca Andreescu, 19.
Dominating the US Open
It's been a great run for Serena Williams so far in this US Open, winning all of her matches against other tennis greats to land her a spot against Andreescu in the finals.
Now, she is one win away from a record-tying 24 Grand Slam Women's Single titles, joining tennis Hall of Famer, Margaret Court.
Last Year's Controversy
Serena's 2018 run at the US Open was tainted with controversy, following her multiple violations during her finals match against Naomi Osaka that ultimately cost her the trophy.
She was first given a violation for "cheating," when the umpire, Carlos Ramos, allegedly saw her coach giving a signal. The second violation was given after she slammed her racket on the ground. The third violation came after she called Ramos a "thief" for stealing away her chance at winning the championship and defending herself from his accusation.
A Chance at Redemption
Given the gravity of last year's situation, Serena hopes to redeem herself both as an athlete and as a person, who was judged by many for the way she reacted to last year's match.
Now, she is motivated to prove to everyone that she still has what it takes to win a Grand Slam title, following her runner-up finishes in multiple major finals since she's given birth to her child.
As for whether or not Williams has been thinking about winning her 24th Grand Slam title and if it's the best opportunity to win it, she says:
"I don't know. I literally haven't thought about it this tournament. I've been way more chill."
Goodluck, Serena!
Please fill in your e-mail so we can share with you our top stories!