Meet Queen Latifah's Rumored Longtime Partner Eboni Nichols Who Is a Choreographer
New parents, Queen Latifah and her girlfriend, Eboni Nichols, looked dapper and so in love at the recently held VMAs.
This years' MTV VMAs held August 26th at the prudential centre in Newark, New-Jersey. It had a lot of stars in attendance and amongst them was Queen Latifah and her girlfriend "Eboni Nichols."
The duo have kept their relationship under the radar for so long. The event was the couple's first public outing since the birth of their "secret baby." Latifah walked on the red carpet alone in a beautiful orange pantsuit, but was later seen seated next to her "Fiancée."
Yes! You Heard right fiancée (keep reading to know more). They were looking so in love throughout the show with Eboni constantly smiling at her partner.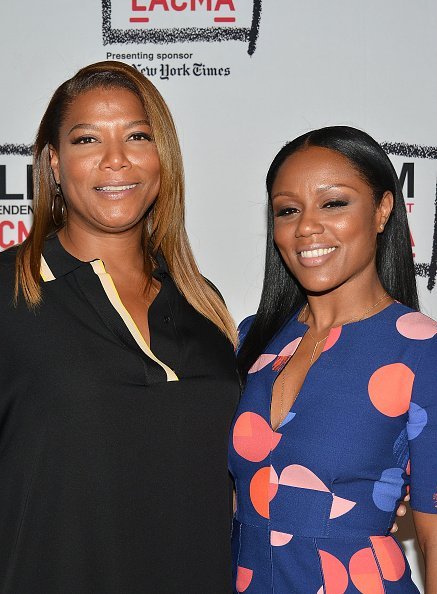 Nichols was spotted with a baby bump back in October 2018 but Queen Latifah wasn't available at the time because of a medical crisis. Private Queen hasn't released any public statement concerning their child. According to Radaronline,
"Latifah has never been so full of life! Ebony and the baby has given her something very special to live for."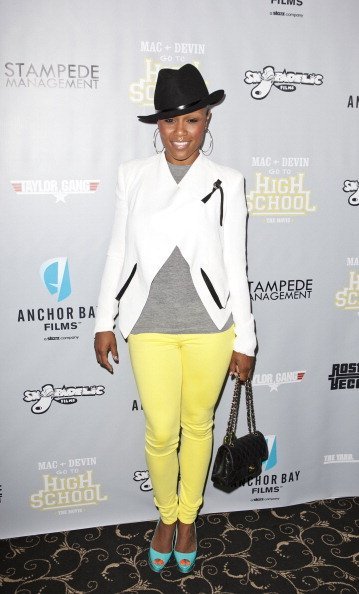 HOW THE COUPLE MET 
They met back in 2009 on "Dancing with the Stars" but didn't date till 2013.
Nichols was a former L.A. Laker cheerleader who toured and appeared in various music videos of stars such as; Aaliyah, Beyonce, Jennifer Lopez, Mary J. Blige, and Will Smith. 
Presently she is a mentor for aspiring dancers, and also serves on the Television Academy's Board of Governors, and is Co-Governor of the Choreography Peer Group of the Television Academy.
Back in 2017, Latifah made a statement saying,
"I have to get a lot of partying out of my system early in life. Now, I'm ready." 
Then in March 2018, the actress lost her mother, Rita Owens to a long battle with a heart condition. The death of her mother shook her, and it may have been the reason why she wanted to add a new mix in her life (her own family).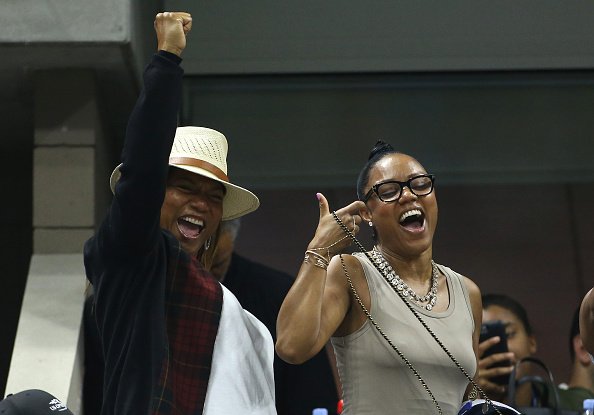 An engagement ring was seen on Eboni, which means they're engaged and kept it under wraps (classical Queen). There's yet to be an official statement concerning the matter though, but it was good seeing the couple having a fun time aside constantly taking care of their bundle of joy.
We wish them all the best!