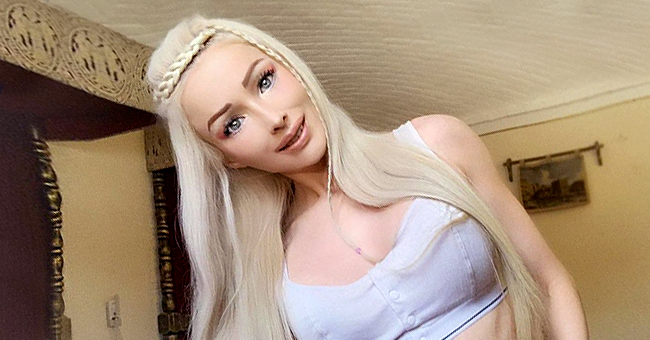 Instagram.com/valeria_lukyanova21
A Glimpse into Lives of People Who've Turned Themselves into Real Life Dolls
There are seven wonders recognized in our world today, yet some individuals are going beyond the average human's effort to make their physicality the eight wonder.
Some started to believe that the perfect aesthetic stems from the iconic dolls, Barbie and Ken. With sentiments of countering beauty degeneration, as well as achieving the full-on doll look, a few people spent much of their resources to undergo plastic surgery with some even encountering complications.
Born from a Siberian descent, Valeia Lukyanova's beauty resembles an array of questionable looks; eyes drawn like Margaret Keane, a large head seemingly bolted on top of a stick-like body with surgically improved breasts, toppled with unbelievable white plastic-looking skin.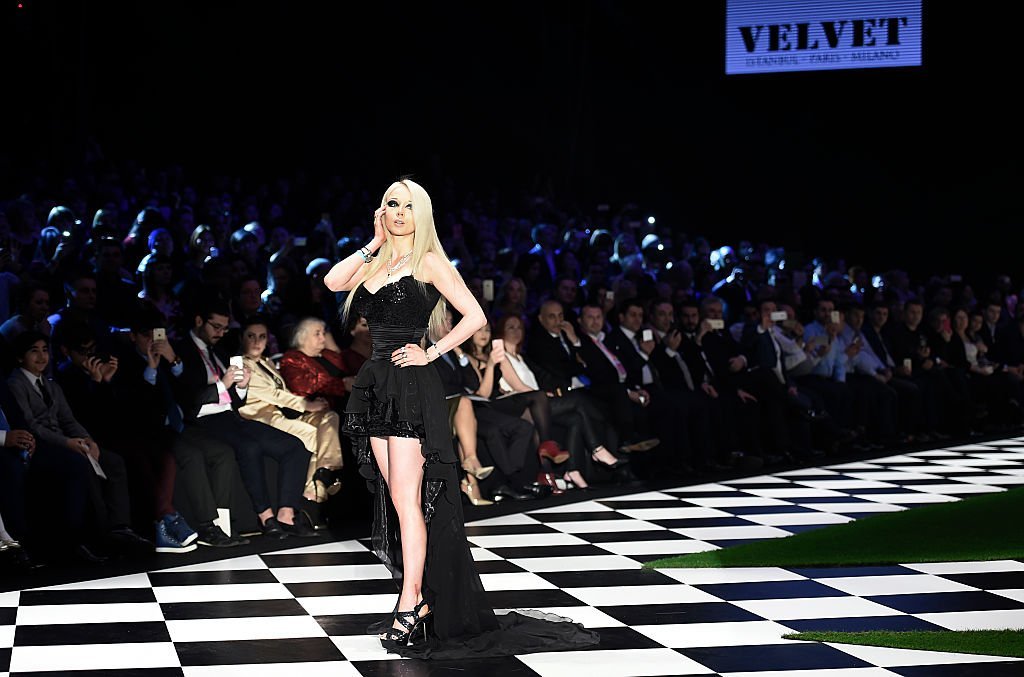 Valeria Lukyanova at the Dosso Dossi fashion show. | Source: Getty Images
From initially growing her fame from self-recorded YouTube videos, she has earned the moniker as the "Human Barbie." The eastern bloc barbie shares that her motive on showcasing such beauty stems from the degeneration of attraction caused by interracial reproduction.
She highlights that the beauty of women were prominent in the 1950s and the 1960s without the need for any surgical procedures. However, as she believes, the mixing of ethnicities brings degeneration.
Lukyanova, in her teenage years, initially supported the chic goth look, but eventually moved into modeling. After getting together with a wealthy construction tycoon, her "barbiefication" process began.
There can't be no "Human Barbie" without a "Human Ken." 24-year-old Quentin Dehar has devoted his life efforts to altering his biological aesthetics to fully becoming real lif's version of the famous doll Ken.
A whopping £92,000 has been shelled out for his cosmetic and other related surgeries, ranging from boob jobs, nose jobs, lip injections, butt implants, cheek fillers, ear reshaping surgery, botox, eye bag removal surgery, fake tanning, teeth whitening, nail extensions, and veneers.
Dehar went the extra mile to fully achieve a Ken-esque life, even breaking up with his barbie-life girlfriend, Anastasia Reskoss, who also underwent multiple surgeries to look like a doll, after discovering that she has dyed her hair dark brown.
With his beliefs of her withering intentions to fully achieve the barbie-look, he decides to call it quits. Beyond relationships, Dehar has also compromised his respiratory system by working on getting a smaller nose, like Ken, in pursuit of his doll-looking dreams.
The pursuit of looking like Barbie's iconic boyfriend, Ken, certainly does not stop with Dehar. Brazilian icon, Celso Santebañes, also earned the moniker, after spending thousands of dollars to look like the same doll.
Santebañes exhibits snow-white skin, coupled with blue eyes, pinkish lips, and Ken's signature blonde hairdo. Unfortunately, the Brazilian Ken discovered he had leukemia after encountering complications upon having hydrogen fillers injected in his legs.
The media personality described his life to be in destroyed pieces, explaining that he no longer cared about his doll-like aesthetics, for as long as he recovers his excellent health. After a five-month battle with cancer, the 21-year old passed after suffering bacterial pneumonia.
While looking and feeling beautiful is something we all long to achieve, confidence may stem from the self-worth that flows from within. Don't let society's standards of beauty define you.
Please fill in your e-mail so we can share with you our top stories!