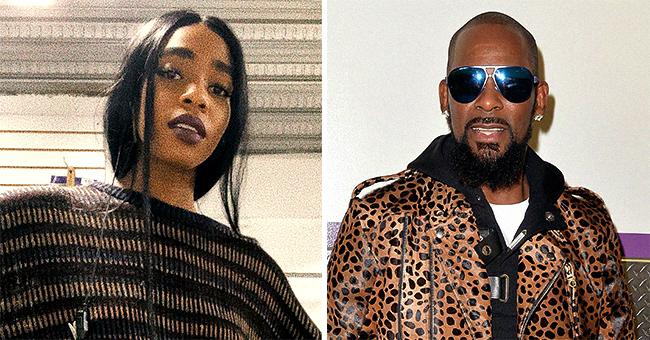 GettyImages Instagram/bu.k.u
Buku Abi Shares Heartbreaking Story of What It's like Having R. Kelly as a Father While He Sits in Jail
American singer, R. Kelly's scandal has left so much damage in its wake, and that isn't just limited to the star himself. His daughter, Buku Abi, relates her heart-rending experience with being recognized as his daughter.
Abi is the product of R. Kelly's second marriage to Andrea Lee. The union came to a final halt in 2009 with Andrea, who had been his former backup dancer, filing for divorce.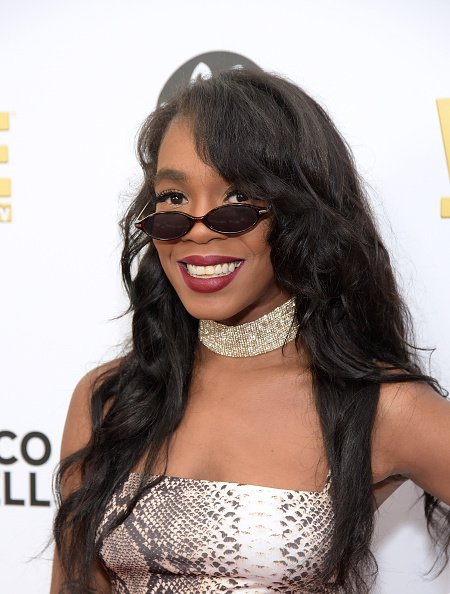 Buku Abi attends WE TV's exclusive screening of "Power, Influence, & Hip Hop: The Remarkable Rise Of So So Def" at The London Hotel | Photo: Getty Images
The "Storm is Over" singer's reputation is long shattered with the numerous sexual allegations that have been raised against him.
Unfortunately, he is not the only one bearing the brunt of the scandal as his daughter, Abi discloses that it has been an emotionally tasking time for her. That was while the budding musician spoke in an exclusive interview with The Associated Press.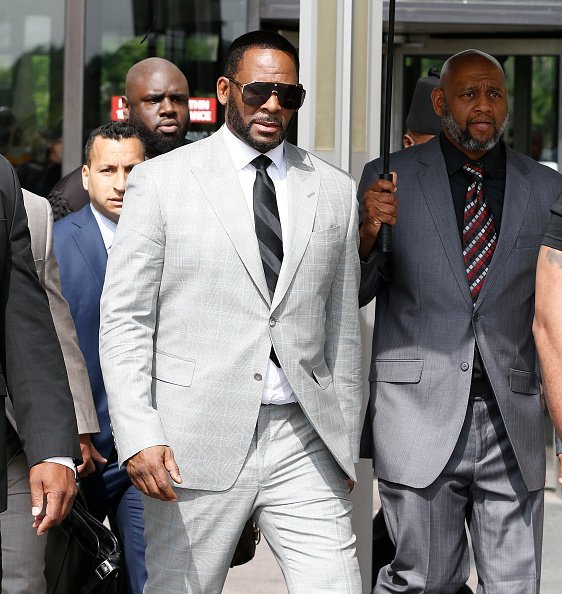 R. Kelly leaves the Leighton Criminal Courthouse on June 06, 2019 in Chicago, Illinois | Photo: Getty Images
"I DIDN'T WANT TO BE IN THE MUSIC INDUSTRY," ABI SAYS
Born Joann Kelly and aged 21, Abi has displayed great singing talents like her award-winning father. Abi, however, explains that she initially found the music industry very unsettling and that she avoided it the best she could.
"I think you get to see a different side of it than somebody who sees it from the outside and gets to see the glitz and glam. I got to see the hell part of it. I didn't want to be in the industry," she said.
Her father's infamy is a large part of her reasons, but even long before she became old enough to understand the situation, R. Kelly was already facing accusations of child pornography.
Abi revealed that in her early teenage years, going to public school was very challenging as she heard stories about her father that she had not heard before.
Abi shares that she sees being R. Kelly's daughter as a "double-edged sword" and came to discover that singing gives her a sense of purpose. It wasn't until she started singing at high school that she says she felt a sense of purpose.
"Clearly I can't keep running from this anymore. Ever since then, I've been in it, and it's literally saved my life," she said about performing on stage.
ABI ADDRESSES R. KELLY'S NUMEROUS ALLEGATIONS
The 21-year-old says music saved her and she now feels ready to launch a career in the industry. Following the premiere of "Surviving R. Kelly," a docuseries which details the veteran singer's ongoing assault crisis, Abi came forward to address the general public personally.
Via her Instagram story, she shared that it had taken "three days just to find the right words" to address the accusations. She notably termed her father "the monster" and expressed concern for every victim that has managed to come forward.
"I pray for all the families & women who have been affected by my father's actions. Trust, I have been deeply affected by all of this," a part of her lengthy message reads.
R. Kelly is currently in prison and facing multiple charges of sexual abuse and sex trafficking.
Please fill in your e-mail so we can share with you our top stories!