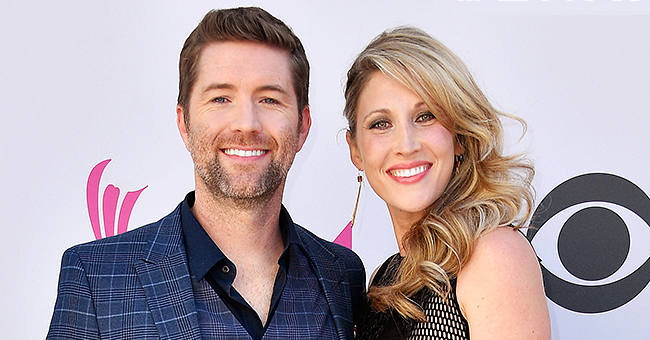 Getty Images
Josh Turner and Wife Jennifer Ford's Inspiring Love Story
Country singer Josh Turner and his wife Jennifer Ford have been in love for over two decades now. Their time tested relationship is truly inspirational and makes on beleive in true love.
Josh Turner and Jennifer Ford have one of the country's greatest love stories. Ford stole Turner's heart when they met in college and the duo has been going strong ever since.
Back in 1998, Turner got a transfer at Nashville's Belmont University. Little did he know that his life would turn around at the very place he went to get further education.
HOW IT ALL STARTED
Like any other lovers, Turner and Ford first started off as friends. In his book "Man Stuff: Thoughts on Faith, Family and Fatherhood," Turner opened up about his relationship with Ford, noting how it was the most special feeling ever.
"Meeting her wasn't planned or expected, but our friendship felt completely different. For the first time, I was truly on cloud nine. I can't really explain that time other than to say it was unbelievable," he wrote.
The pair did not rush things at all. In fact, Turner noted that their relationship was "real slow." Ford didn't even call him her boyfriend until after 6 months of dating.
THE PROPOSAL
Turner and Ford enjoyed their special relationship as they fell in love a little deeper with each passing day. In 2002, Turner decided that it was time to make his girlfriend his wife so he planned a romantic proposal for her.
Ford was totally unaware of what was coming. When the couple went to to the Nashville's Percy Priest Lake, she had no idea that Turner was about to propose to her.
Before popping the big question, Turner dedicated a song called "I Can See It In Your Smile" to Ford. He wrote the song especially for her and after the performance, he pulled out the engagement ring from his pocket.
"Are you serious?" a surprised Ford asked her then-boyfriend to which he said, "Yes, I'm serious!"
The pair tied the knot on June 14, 2003 amid 500 guests at the Snellville United Methodist Church.
STILL GOING STRONG
Over two decades of togetherness and four kids later, the couple is still going strong. They are proud parents to their sons, Marion Crawford, Samuel Hawke, Colby Lynch, and Hampton Otis.
According to Turner, he does everything he can to help his wife to take care of their children. He believes that his marriage is "more than worth the effort."
"Marriage hasn't been trouble free, but it's been beautiful and powerful. Just like we'd hoped," he shared in his book "Man Stuff."
Please fill in your e-mail so we can share with you our top stories!