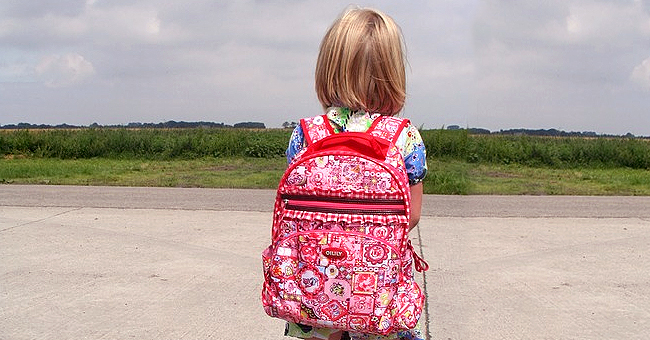 maxpixel.net
Ohio Student Skyler Smith Gets out of Mom's Car to Walk with Lonely First-Grader Trying to Get Home

An Ohio student named Skyler Smith surprised her mom when she decided to get out of the car to walk with a lonely first-grader that was walking home alone.
In Uniontownship, Ohio, Skyler Smith was on the way home with her mom when she noticed a scared first grader walking alone on the first day of school.
The 6-year-old girl, who attends Summerside Elementary in West Clermont School District, was walking home alone when a good Samaritan walked beside her to make sure she got home safely.
A Good Decision
Stephanie Rogers was driving her daughter, Skyler Smith, home from school when her daughter asked to get off the car. According to the worried mom, she was thinking it wasn't right that the young girl was walking home alone, and her daughter picked up on it.
"This is not right. This little girl cannot walk down there. I'm saying this and Skyler picked up on this. Skyler's like, 'Well, do something.' Skyler said, 'Stop the car. I'm going to walk with her.'"
A Guardian Angel
It was then that Skyler hopped out and walked the little girl to her home, with Rogers following behind them. When interviewed about the incident, Skyler recalls that the little girl looked really scared to be going home alone.
"I felt like she would be really scared by herself and might end up getting hurt or forget her way home."
The first grader's mom was very grateful for what Skyler did, with her father saying the school was supposed to put her on a school bus that day.
However, West Clermont Schools said that the student was released to walk home because her parents said so.
Good Samaritans
It's not uncommon for good samaritans to come in and help little kids whenever they need it, as in El Paso, Texas, a little boy made sure a girl who had trouble making friends felt like she could fit in.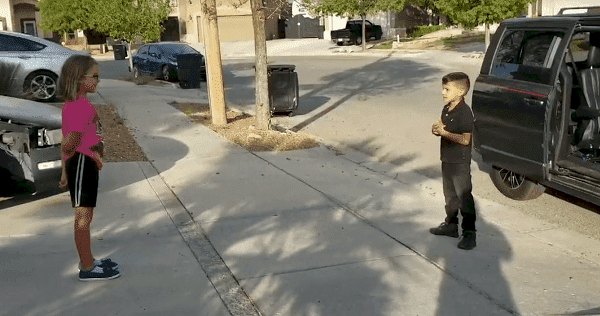 The little boy singing to the little girl. | Source: YouTube / Crazy I.A.
After suffering mistreatment from some of her classmates, a little girl messaged a boy, her only friend, about what happened.
A Heartwarming Surprise
The young man then decided he wanted to cheer her up, so he asked his mom, Ruby Jimenez, to take him to the girl's house to surprise her.
After getting to her house, he played "Count On Me" by Bruno Mars on his mom's car, then serenaded his friend.
The girl had such a huge smile on her face, hugging her friend for the gesture he did. At the end of such a rough day, it all turned around.
Please fill in your e-mail so we can share with you our top stories!