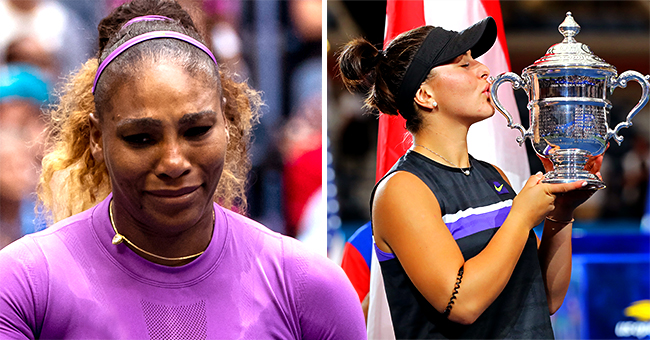 Getty Images
Serena Williams Defeated by 19-Year-Old Canadian Bianca Andreescu at the US Open 2019 Finals
It's just not in the cards for Serena Williams to receive her record-tying 24th Grand Slam title, as 19-year-old Bianca Andreescu wins their championship match at the US Open Finals.
19-year-old Bianca Andrescu from Canada received her first US Open and Grand Slam title, and that accomplishment was made a lot sweeter because she didn't just defeat anybody, but tennis great Serena Williams herself.
Canada's First Grand Slam Champion
Andreescu is Canada's first-ever grand slam singles champion and at 19, she's bound to achieve a lot more. She beat Williams 6-3, 7-5 in their morning match over the weekend, and happened seamlessly.
After her third match point, Andreescu finally won, and the two hugged at the net. Andreescu then decided to lay on the court with her face up, closing her eyes as she tried to savor the moment.
Serena's Take on the Loss
As for what Williams thought of the match, she felt she had a lot of thinking to do after losing her last four grand slam finals in straight sets.
"I honestly don't think Serena showed up. I have to kind of figure out how to get her to show up in grand slam finals. I love Bianca, I think she's a great girl. But I think this was the worst match I've played all tournament. It's hard to know that you could do better. I don't even know what to say."
A Tennis Staple
Serena has been a staple at any tennis tournament, even celebrating her 100th US Open match this year, but since the birth of her child, she seems to have been struggling to get back in the rhythm. However, she has not stopped - and is determined to get that 24th Grand Slam title.
Luckily, she will have an entire year to focus and regroup before getting into action again, and this time, she might actually bag the title she most certainly is eager to get.
Please fill in your e-mail so we can share with you our top stories!