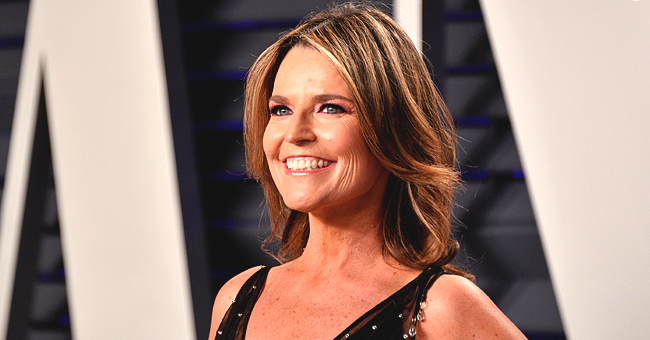 Getty Images.
Savannah Guthrie of 'Today' Has Been Married to Husband Michael Feldman for Five Years

Michael Feldman, a communication expert, and his on-screen personality wife, Savannah Guthrie, have shared five years of marital bliss.
The ex Democratic political aide who worked as a travelling Chief of Staff for former Vice President, Al Gore, is a very supportive husband.
With his expertise in politics, Michael was all out to support his wife a few months ago, when she handled the Democratic presidential debate alongside Lester Holt, José Diaz Balart, Rachael Maddow and Chuck Todd.
Apart from being a good support system, the "Today" co-host husband is also very romantic. In 2014, Michael called in on the "Today" show to proclaim to the world how he feels about his heartthrob.
"It's not bad being the luckiest guy in the world."
This came a few days after the pair got engaged during their trip to Turks and Caicos. Savannah explained on her show how thrilled she was and didn't make an attempt to see the ring in the box.
"He actually got on one knee, and I still thought we were talking. Really, honestly, and then he brought out a box and then I didn't open it for a long time because I was just overcome."
The pair who met shortly after Savannah's four-years marriage to BBC correspondent, Mark Orchard, crashed dated for a couple of years before deciding to say their "Ti
l death do us part."
Meeting her second husband on his 40th birthday celebration was the most incredible thing to happen to her as the talk show host flaunted images of their outings together.
Both Michael and Savannah said their "I do's" in 2014, in a modest ceremony close to the bride's hometown of Tucson, Arizona. Their guests were a close-knit circle and few, so the couple decided to reveal a secret which they told their audience to keep a secret!
The pair announced that they would be expecting a child soon, and later on the "Today" show, Michael's wife expressed that she found out after buying her wedding dress, and prayed to fit in the dress. They both now share two kids, Vale and Charley.
The former political expert acts as an excellent dad who doesn't shy away from his daddy duties.
Last year's Valentine's day (when his wife was away to cover the Winter Olympics in South Korea,) the father of two ensured that he looked after his kids and ended up sending their mother a "Mommy loves you video."
Recently, in a bid to celebrate his daughter when she turned five, the proud dad wrote an emotional and heartwarming letter to his baby girl. The loving husband and father detailed the qualities he'd love his daughter to have from her mother.
It is not surprising to want Vale to possess her mother's qualities, as the mother of two is not only an incredible broadcaster, and reporter but also a genius.
In 2002, she topped over 600 people in the Arizona bar exam and had since worked with topnotch law firms. No wonder apart from being a co-host of "Today," she is also the show's legal analyst.
Even though Michael detailed in his letter that he wanted his little princess to have few qualities from him, his wife still thinks that he's the best dad in the universe.
Savannah scripted on a blog post how excellent Michael is as a father, and declared her gratitude for having such a husband!
Please fill in your e-mail so we can share with you our top stories!