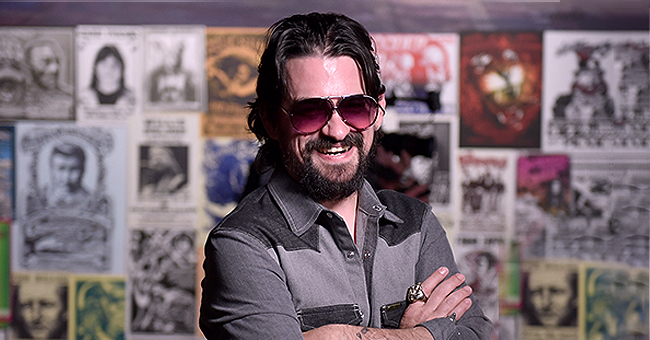 Getty Images
Waylon Jennings' Youngest Son Shooter, Who He Shared with Last Wife Jessi Colter, Follows in His Father's Footsteps
Legendary country singer Waylon Jennings passed away in early 2002. However, it appears that his youngest son, Shooter, is carrying on the legend's legacy.
The world mourned when Waylon Jennings passed away at the age of 64 from complications of diabetes.
Till date, he is recognized as an essential figure in the music industry as he was instrumental in the inception of outlaw country and recorded country music's first platinum album, "Wanted! The Outlaws."
SHOOTER DISPLAYS GREAT LOVE FOR MUSIC LIKE HIS CELEBRITY PARENTS
Waylon bred talent in the form of his youngest child, Shooter Jennings, who was born on May 19, 1979. He is the product of Waylon's 33-year marriage to country singer Jessi Colter.
With both parents deemed as sterling musicians in the industry, it is no wonder that Shooter grew up to display great love and talents for show business.
Although he delved into music at the very young age of 17, Shooter didn't make his debut until 2005. That was with the release of the single, "4th Of July" from the album Put the "O" Back in Country.
The hit made it onto the Billboard country chart seemingly sealing Shooter's name amongst the famous country musicians. Shooter has numerous accolades to his name now and has so far named eclectic American singer-songwriter Marilyn Manson as a critical influence in his music.
While speaking with Smashing Interviews Magazine, the 40-year-old displayed great affirmation for the veteran singer explaining that he is just "one of the greats of our generation."
"Marilyn Manson was my John Lennon growing up. I worshipped his records. His message was, You don't have to be like everybody else. Be yourself. That resonated with me as a kid. I didn't feel like I was normal." – Shooter Jennings.
SHOOTER SHARES THAT COLLABORATING WITH HIS FATHER IS A CHERISHED MEMORY FOR HIM
Before his demise at 64, Waylon collaborated with his then-teenaged son, Shooter. When asked if the album has been released, the singer, known for his signature retro sunglasses, shared that it came out in 2015.
"It came out on vinyl. We put it out for Record Store Day 2015 on vinyl. Now it is available digitally. There are no more vinyls left," he said.
Now a father of two himself, Shooter shares that he enjoyed making music with his father Waylon. He disclosed that it remains a special memory for him even long after his death.
"He was really cool. He was just really enjoying the fact that we were getting to do a record together. When I look back on it, that's one of my most cherished memories," Shooter fondly said.
It is nice to find that not only does Shooter bear a striking resemblance to Waylon, he also inherited his singing talents. May Waylon's soul rest in peace.
Please fill in your e-mail so we can share with you our top stories!