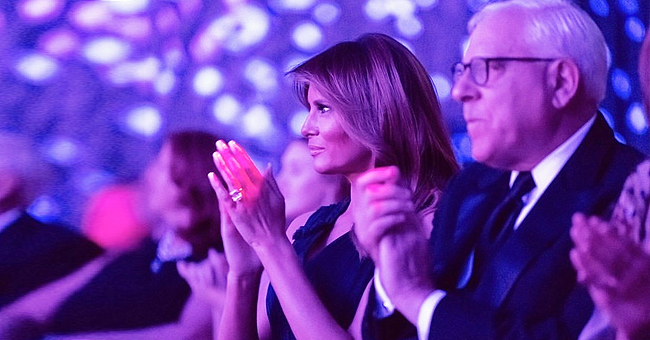 twitter.com/FLOTUS
Melania Trump Dazzles in Gorgeous Navy Floor-Length Dress at the Kennedy Center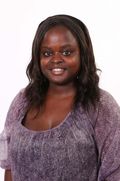 Wearing a flowing gown, Melania Trumps steals the show at an event for the Kennedy Center.
On September 7, First Lady, Melania Trump was at the John F. Kennedy Center for the Performing Arts in Washington DC for the the inauguration of "REACH."
"REACH" is the addition of a theatre space that comes part of expansion efforts at the Kennedy Center. The area has been constructed with to add modern performance spaces.
It is reported, the construction of "REACH" is first expansion the Center has ever undergone since it was established as a living memorial for Former United States President John F. Kennedy, in 1964.
At the event, Melania made her first public appearance since accompanying her husband, United States President Donald Trump to the 45th G7 summit in Biarritz, France.
Dominating headlines like she did with her designer fashion choices during the G7 summit. Melania, once again, had audiences starring in awe of the dress she wore at the solo appearance she made for the Kennedy Centre. Speaking on the opening, Melania writes:
"Honored to join the @kennedycenter last night in celebration of the grand opening of the REACH. This is an amazing investment in the arts and our next generation. #KenCenREACH"
Melania looked sophisticated wearing a navy blue, floor-length cape-dress. She completed her look with light bronze make-up and kept her jewellery to a minimum, accessorizing with small earrings and her giant wedding band.
With haters always in toe, some fans are admiring the First Lady's simple yet sophisticated wardrobe choice.
Melania's style had one fan comparing her to another fashion icon that once called the White House; former First Lady Jaqueline Kennedy.
Sitting in the audience another fans shares a picture from the event. Calling her "elegant," he clearly took notice of her stunning gown.
In a press release from the White House, Melania deliver's her opening remarks saying:
"This is a momentous occasion for the arts," said First Lady Melania Trump. "The Kennedy Center has always been a powerful tool to bring people together. This new addition will be so valuable to Washington D.C. and is so important to our community and to our nation as a whole."
Melania serves as Honorary Chair of the Kennedy Center, her speech had audiences applauding and some even rising to their feet for her at the end.
However, it's hard to say if crowds were moved by her speech or if they were showing their appreciation for the stunning dress that flowed past them as she left the stage.
Please fill in your e-mail so we can share with you our top stories!