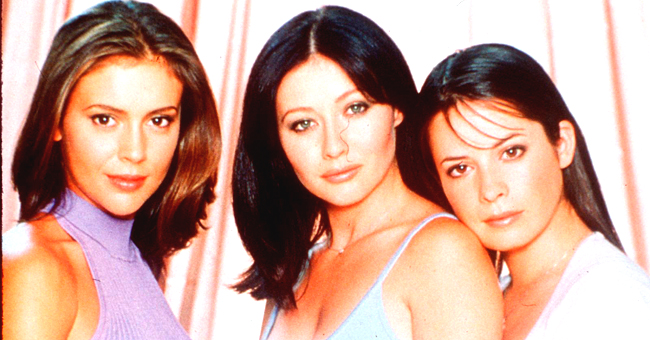 GettyImages/GlobalImagesUkraine
Holly Marie Combs of 'Charmed' Fame Ties the Knot with Her Longtime Boyfriend Mike Ryan
The star from the blockbuster series, "Pretty Little Liars," finally got hitched! Holly and Ryan got engaged in 2017, and we're glad to witness this union despite the bumps on the road.
It's the start of something new for Hollywood star, Holly Marie Combs! The couple officially sealed the marriage deal in a redwood covert at the Santa Lucia Preserve.
Holly made the announcement via her Instagram page, where she posted a slideshow of adorable photos of them.
She accompanied it with a headline that described how she feels about her Prince Charming. The touching caption read:
"I've been wrong about a million times but I got one thing right .... you. Baby I got one thing right."
Holly's colleagues, Brian Krause, and Drew Fuller were witnesses of the long-awaited union. It was an exclusive ceremony, People reports.
Ryan and Holly met in 2016, five years after she had divorced her second husband.
The mother-of-three
wasn't looking for love when she found it with Ryan. Of their situation, she
said
:
"It's that age-old story of when you're not looking for something, that's when you find it. And it smacked me right in the face!
Both of them had children, Holly, 3, and Ryan, 1. Therefore, they had to take things slowly until they finally arrived at the point of exchanging vows! We are entirely happy for them and wish them the very best in their marriage.
Holly's marriage with Ryan makes it her third marriage, according to reports by E!. Her first marriage was to Bryan Smith and they were together for about four years before ending things.
Secondly, she married David W. Donoho with whom she has three kids, Finley, 15, Riley, 12 and Kelley, 10. They went their separate ways in 2011.
She met Ryan at his Los Angeles restaurant, Xoc, about five years later. They rang the wedding bells in September 2017 and we've been expecting the wedding announcement. Finally, it's here!
The couple's love is one that brings hope. We are happy to see that the 45-year-old actress has found love and is happy!
Please fill in your e-mail so we can share with you our top stories!