Meghan Markle Spotted Cheering for Serena Williams in NY
The Duchess of Sussex, Meghan Markle, was photographed sitting in Serena Williams's box as she cheered the tennis legend at the U.S. Open, but it was her outfit that turned heads.
When it comes to looking chic, Meghan Markle holds it down. And it was no different when the mother-of-one made a detour at Serena Williams' U.S Open final on Saturday.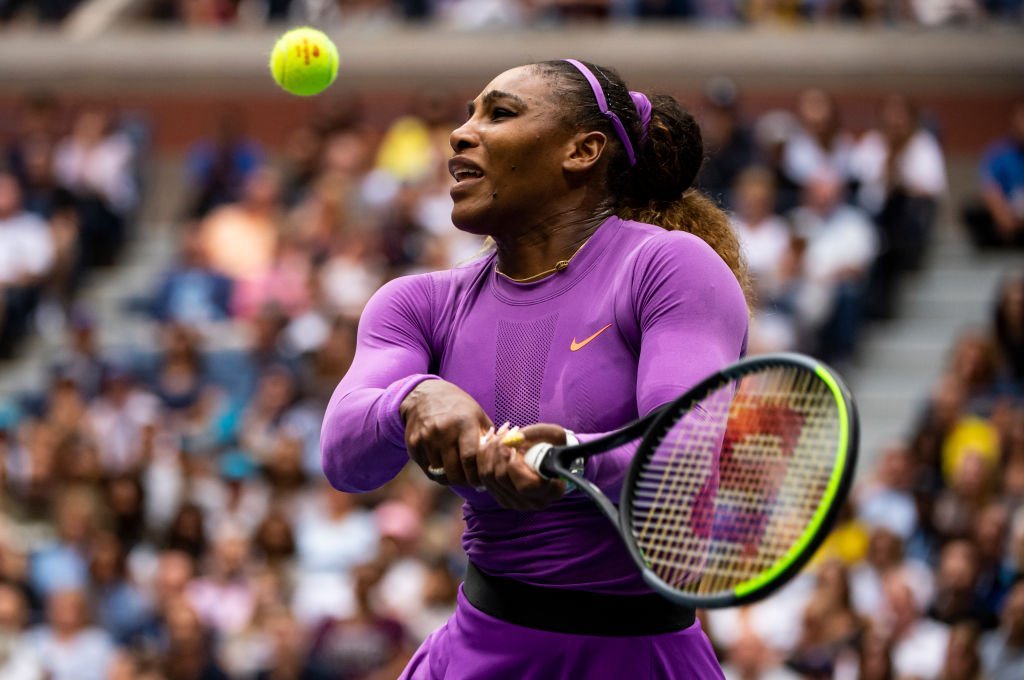 Markle kept it casual as she rocked her signature button-down blue denim dress by J. crew, a neckpiece and a pair of Victoria Beckham sunglasses.
She also had a gray sweater draped over her shoulders and added a pair of Jennifer Meyer earrings, while her hair was styled with a parting in the middle.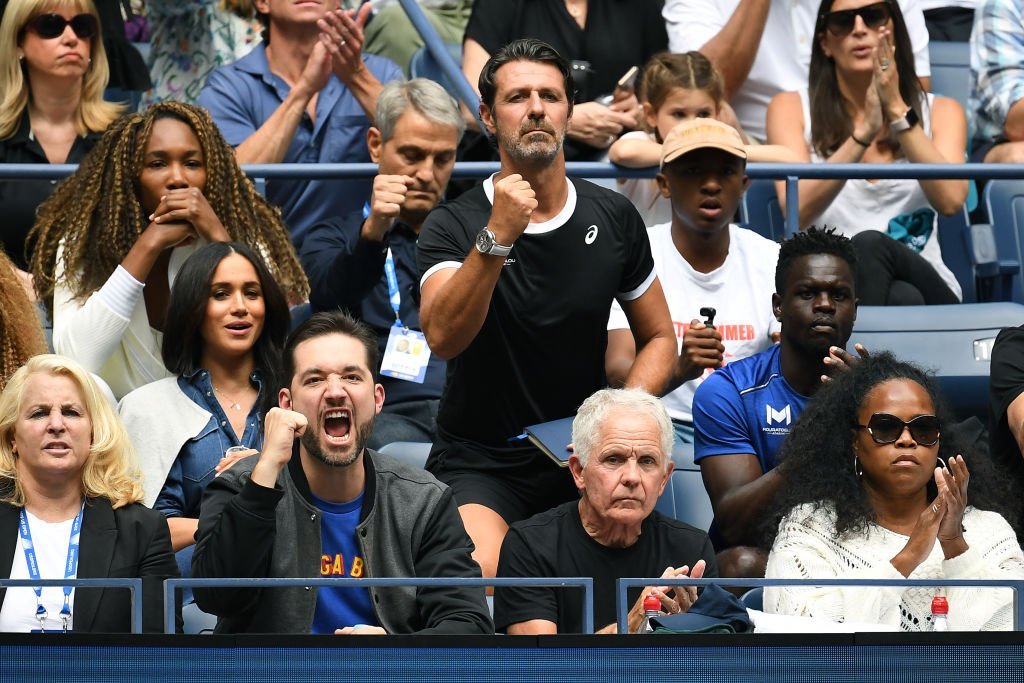 In a clip shared by the U.S. Open Twitter page, the duchess was seen cheering her friend on. This trip isn't the first time Markle will travel miles away from her new home to support Williams.
Earlier this year, the mom-of-one made an appearance at Wimbledon days before baby Archie's christening on July 6. She also joined her sister-in-law Kate Middleton and Pippa Middleton about a week after that.
A final fit for royalty 👑#USOpen pic.twitter.com/7N8HRGgtf1

— US Open Tennis (@usopen) September 7, 2019
The Times reported that she was thrilled to support her friend and then return back home. It was also revealed that the duchess flew commercial for the journey after the harsh criticism about the private jet trip.
According to Harper's Baazar, Markle was seen chatting with Williams's husband, Alexis Ohanian, before the match. At some point, she leaned in to hug Alexis before they returned to their seats.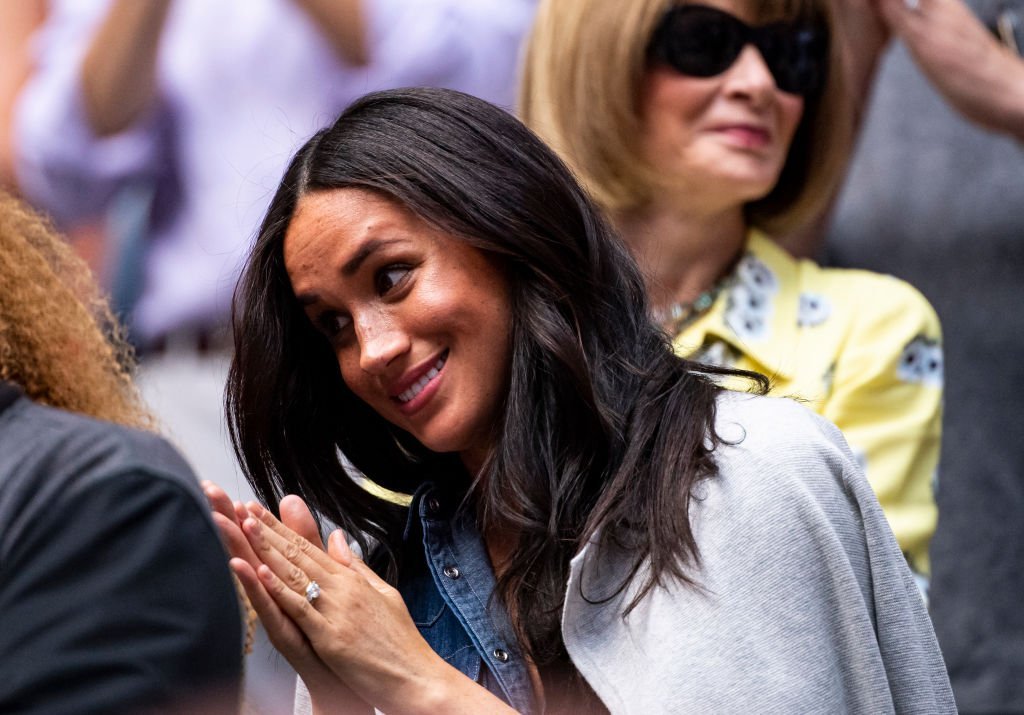 The trip to the States was allegedly a last-minute decision, but that didn't stop Markle from making a stop at a yoga studio before the U.S. Open began. The yoga studio located at the West Village hosted a public class which Markle attended.
Hopefully, the yoga class would help ease some of the stress that would come with her getting blamed for her friend's loss at the final.
Fans of Williams took to Twitter to attack Markle – who they believe is a bad-luck charm for the former. One user wrote:
LMAO This is so awkward. She knows Meghan Markle Curse is true😂😂😂

— keisha san (@striamia) September 7, 2019
Despite the hate Markle is getting, one good thing did come out of her supporting her friend, and that was her outfit.
The J.Crew denim dress, which she wore completely sold out in all sizes, and in a move, that has been termed "unsurprising," the dress has found its way to eBay, as reported by The Sun.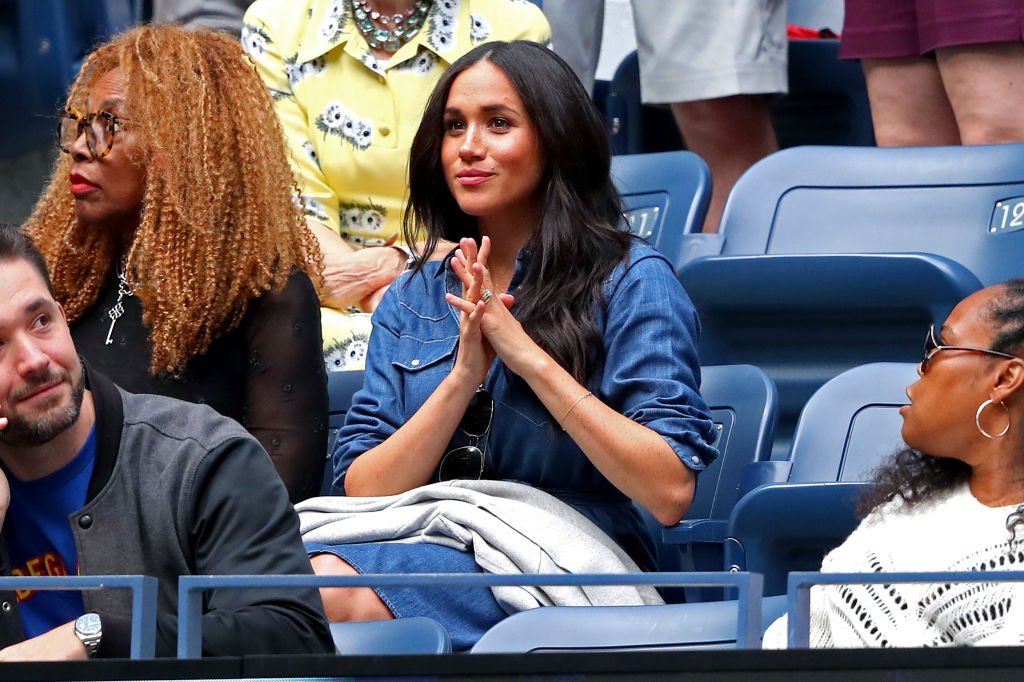 The dress is currently going for as high as £287 for a size ten dress – which is £191 higher than the casual dress' original price.