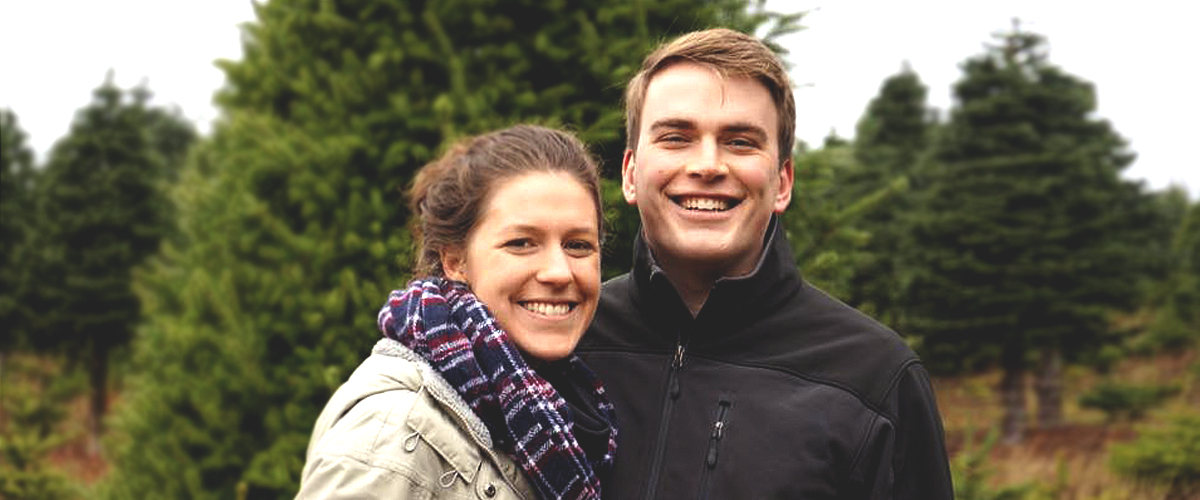 facebook.com/Amy Roloff
Everything We Know about 'Little People, Big World' Molly Roloff after Leaving the Show

Most "Little People, Big World" fans remember Molly, Matt and Amy Roloff's daughter, like the cute teenager who helped her parents on their farm. She is a married woman now.
Although the Roloff family has been one of the most famous ones in the entertainment industry, the youngest members of it have been quietly stepping aside from the spotlight and have been living much calmer lives.
Jacob Roloff's departure from the show
Jacob, Matt and Amy's youngest son, is one of them. He has been away from the show since he accused TLC, the network in charge of it, of creating staged storylines to attract more viewers.
The young man also admitted that working on the show ruined his childhood and made him feel "bitterness" toward his famous parents. Thankfully, Jacob's relationship with Amy and Matt improved, and he recently married Isabel Sofia Rock.
Molly Roloff stepping out of "LPBW"
While Molly didn't attack TLC, she opted out of the show, too. So far, no member of the family has given a clear reason as to why she has been absent. However, her marriage might be one of them.
Ever since her engagement to Joel Silvius was announced in December 2016, it was clear that her life would change. The couple reportedly met each other while attending Whitworth University in Spokane, Washington.
Even after graduating and getting married, they decided to stay in Spokane. They tied the knot on August 5, 2017, in the forest of the Roloff Farms, where they loved spending time together when they were still dating.
"This couple wanted their wedding to be one where all their guests not only felt welcomed but also valued, and they were very successful in this," wrote Julia Green, the photographer of their ceremony, on her website.
She lives too far away from the Roloffs
Since the place they live in is about 400 miles away from Roloff Farms (five to seven hours driving approximately), being part of "Little People, Big World" is not an option. Instead, Molly and Joel have opted for a simpler life.
According to her LinkedIn profile, Molly, who got her Bachelor of Arts in 2016, worked as an accountant at Moss Adams from 2016 to 2018. Joel, on the other hand, works as a reporting analyst at ETAILZ INC.
While some people might find surprising the fact that Molly chose to stay away from the cameras, true "LPBW" fans know that she was one of the most private members of the Roloff family.
Her parents and siblings, for instance, are quite active on social media. Molly, on the other hand, has her Instagram account private, meaning that only her friends and family members have access to her posts.
She has visited her parents, though
Even though Molly lives far from Roloff Farms and doesn't appear on "Little People, Big World," she occasionally travels back home when the cameras are not rolling, and a photo that Amy shared on Instagram in May proves it.
In it, Amy and Molly appeared together wearing vintage aprons and, according to the caption, they baked together.
"I was so happy to see my daughter Molly over Easter. It was a very special time and she inspires me!"
Most recently, on September 4, Amy uploaded another post in which her daughter was posing with Amy, her sister-in-law Isabel, and the wedding planners of Jacob and Isabel's ceremony.
For the caption, the star of "LPBW" wrote:
"Lisa Debi and I finalizing the wedding plans for Jacob and Isabel's wedding reception on the farm and Molly's in town for her brother and soon to be sister in law big day. Love her so much!"
Since Jacob and Isabel's wedding took place already, we are very likely to see more photos of the entire Roloff family together.
So far, the only people who have shared moments of the event are Jacob and Isabel, but none of them have posted anything with their respective families.
Please fill in your e-mail so we can share with you our top stories!