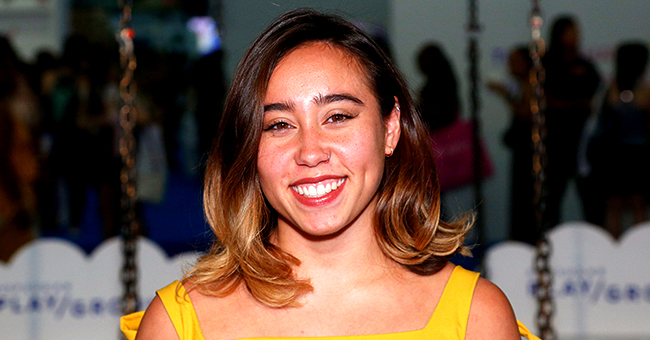 Getty Images
Viral UCLA Gymnast Katelyn Ohashi Reveals Rare Skin Condition & Opens up about Body Shaming

Katelyn Ohashi posed naked for ESPN's body issue and opened up about her rare skin condition and an eating disorder that once plagued her. "Why should we have to hide?" she asks.
Popularity is a tricky thing. With it comes adulation but it can also lay bare everything about the person, good and bad, shameful and not.
For gymnast Katelyn Ohashi, her accomplishments in her sport have led her to become one of the more notable names in sports. But it also allowed her to be more open about her flaws and to use it as a means to empower others.
Katelyn is one of several athletes who are part of ESPN's 2019 Body Issue and her story is inspiring. All her life, she has lived in shame due to a rare skin condition and she's now baring it all for the world to see and learn from.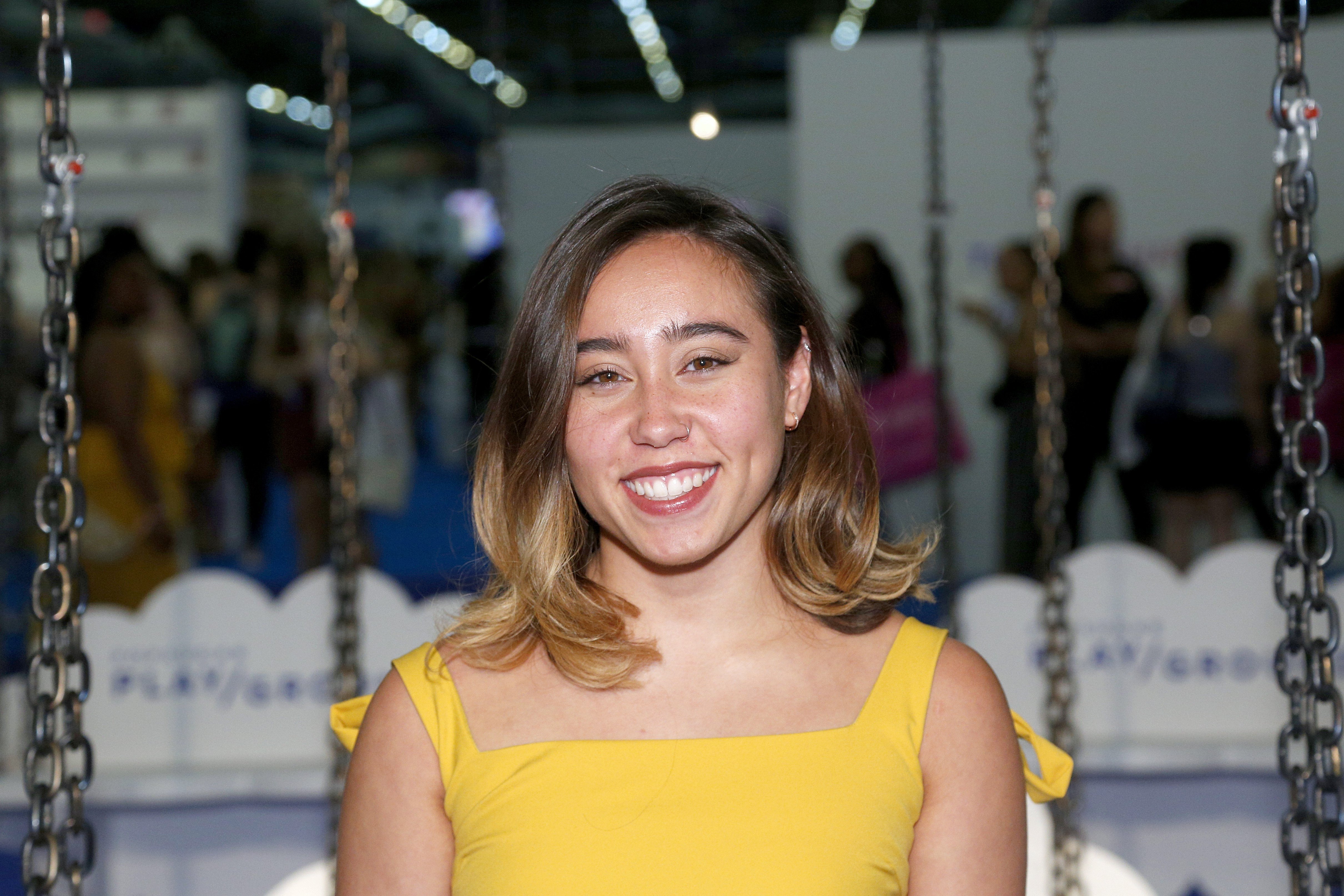 Katelyn Ohashi at POPSUGAR Play/Ground in June 2019. | Photo: Getty Images
LIVING WITH HER RARE CONDITION
The 22-year-old has what is known as Granuloma Annulare. In her feature on the magazine, she explains it as bruise-like circles that cover her entire body. There is no known cause for the condition according to the National Organization for Rare Diseases, though theories suggest it may be caused by trauma, sun exposure, thyroid disease, tuberculosis, and some viral infections.
Katelyn admits she "used to feel ashamed" of her body but not anymore. In fact, her photo in the magazine issue captures her naked, revealing what she painstakingly tried to hide growing up.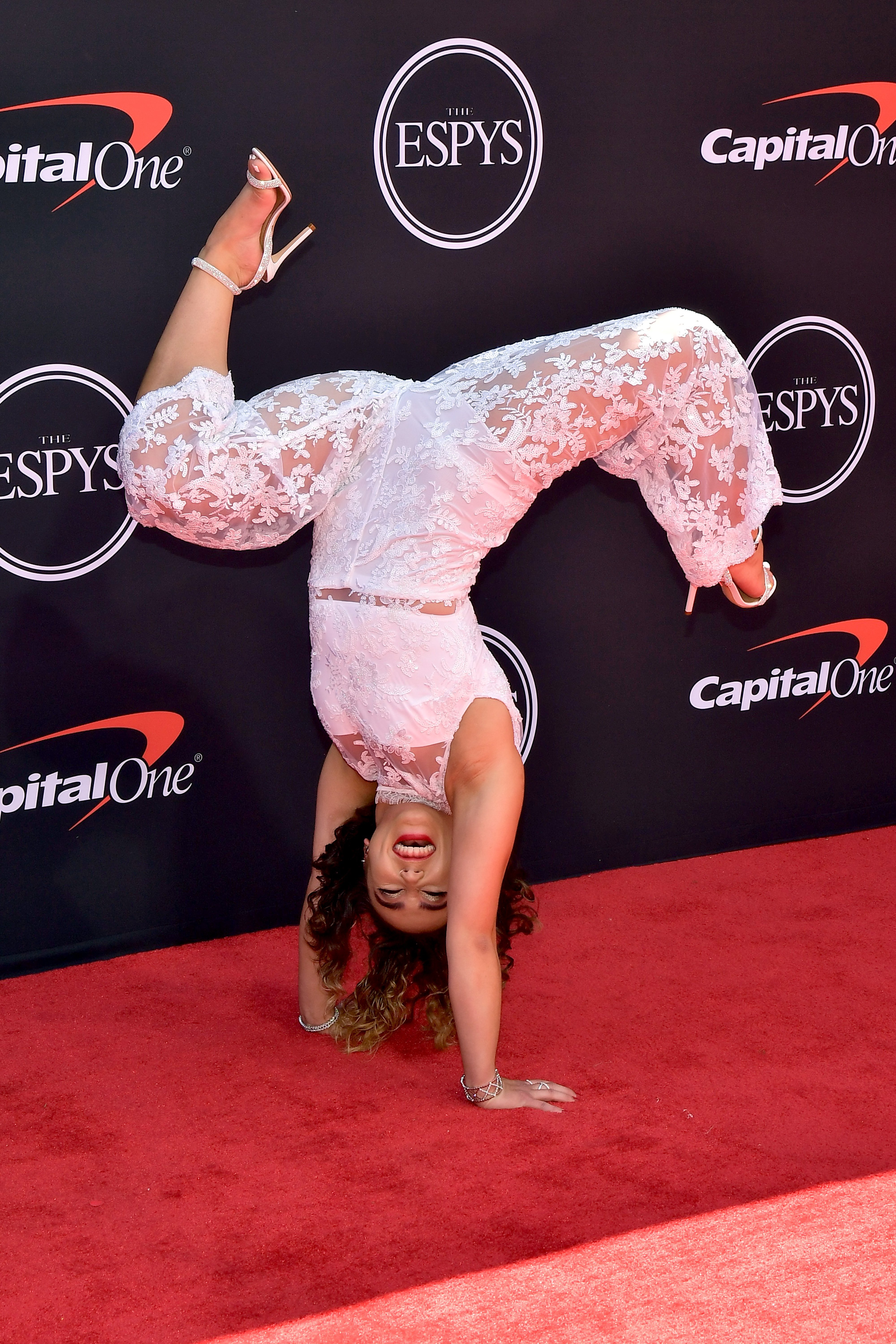 Katelyn Ohashi in her element on the 2019 ESPYs red carpet. | Photo: Getty Images
"Now I feel like it's important to show it because so many people try to hide it," she tells the publication. Katelyn reveals her efforts to shed light on her condition helped others to stop being shameful about it.
"Recently someone said, 'I was able to take the bandage off my hand to show my granuloma because you inspired me.' That was such an amazing thing to hear. Why should we have to hide?"
BATTLING HER EATING DISORDER
But Katelyn's body issues didn't end there. She also revealed that she suffered from an eating disorder which began when she was 14. "My friends and I would try to eat 500 calories or less when we were training seven hours a day," she said because people would say comments like, "you look like you swallowed an elephant."
"At parties, we would go to the bathroom and try to vomit up the food," she confessed. "I had a horrible relationship with food and didn't really understand why I was supposed to hate it, but I loved it so much at the same time."
"I have gone through eating disorders and body shaming, and here I am today standing [laughs] naked in front of a camera doing this shoot for millions of people to see."
Things got so bad that her back started to ache when she was sixteen causing a vertebra to stick out. This prompted her to stop gymnastics.
After a year, she finally decided to return to the sport with a new goal – "to find joy in the sport again and just fully do it for myself," she said.
Armed with a new mindset, Katelyn became more confident about herself. Soon, she started a blog with a friend and featured a body-shaming series that went viral.
SPREADING JOY AND POSITIVITY
Today, Katelyn is all about spreading joy and that's also what she delivers through her routines in gymnastics. She admits being more accepting now of her insecurities.
"I have gone through eating disorders and body shaming, and here I am today standing [laughs] naked in front of a camera doing this shoot for millions of people to see."
HER SHINING MOMENT
Katelyn shot to fame earlier this year when she scored a perfect 10 in her floor routine for UCLA during Under Armour's 2019 Collegiate Challenge. The clip of her performance went viral earning over 118 million views.
Though she earned praises for her astounding routine, she also received a lot of comments body-shaming her. But instead of wallowing in self-pity, the confident gymnast used her voice to call out her body shamers and shed greater light on positivity when she accepted her two awards during the 2019 ESPYs.
What a truly inspiring young woman she is. Kudos to Katelyn and to the many others like her whom she's touched.
Please fill in your e-mail so we can share with you our top stories!