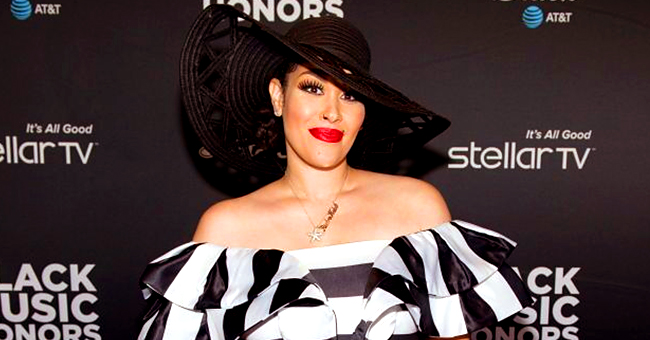 Getty Images
Pregnant Singer Keke Wyatt Flaunts Baby Bump in Black & White Outfit at 2019 Black Music Honors

Keke Wyatt stuns in a tight-fitting black and white ensemble and flaunting her undeniable baby bump. The 37-year-old singer is expecting her 10th child and her first with her new husband.
She's about to become a mother for the 10th time and yet Keke Wyatt is still making waves in the music scene. While attending the 2019 Black Music Honors, she made sure to stand out at the red carpet.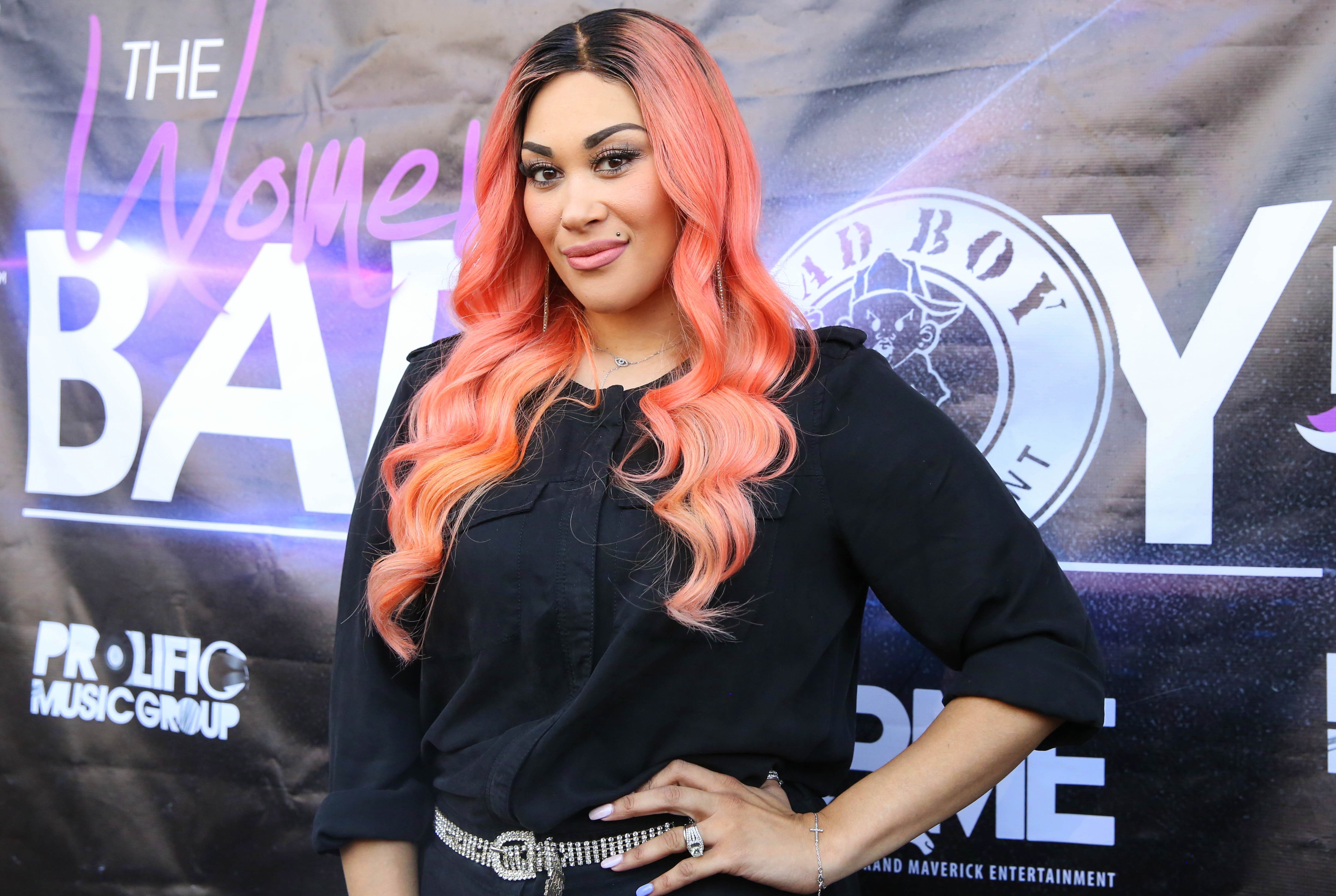 Keke Wyatt at the red carpet of "Women of Bad Boy" in Georgia in 2016. | Photo: Getty Images
Keke's black and white ensemble hugged her curves and didn't conceal the fact that she's pregnant for the nth time. Her bare shoulders revealed itself through her off-shoulder printed top with giant ruffles that complemented her black tight-fitting skirt.
The singer cradled her belly while smiling for pictures and fashioning a distinct hat. She must be glowing on the inside to be exuding that kind of positive presence on the carpet.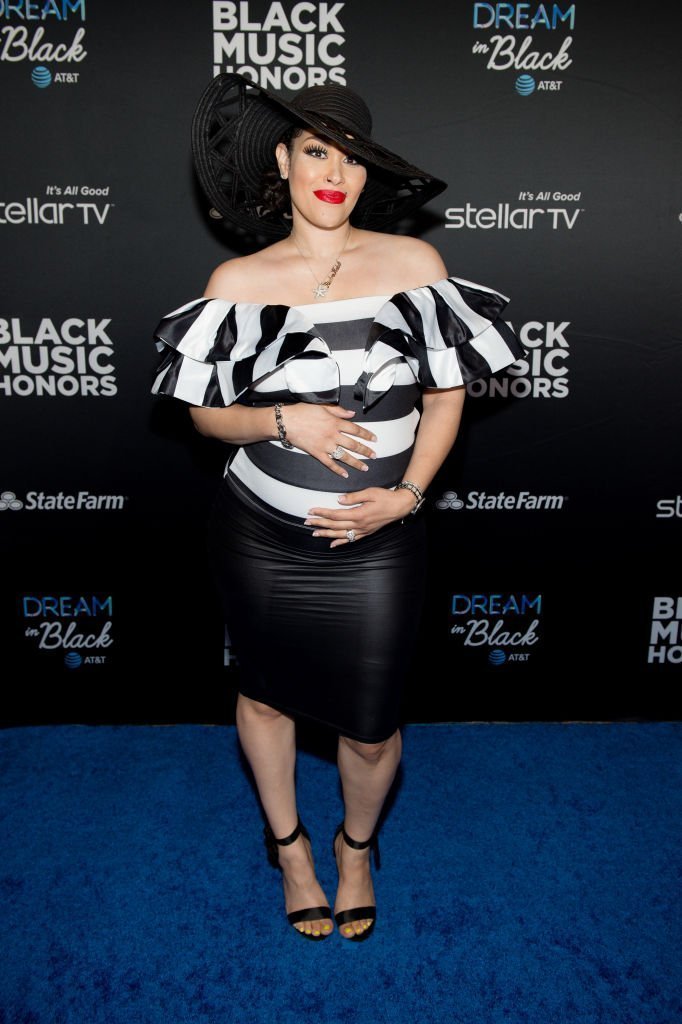 Keke Wyatt looking stunning and flaunting her baby bump at the 2019 Black Music Honors on September 5, 2019. | Photo: Getty Images
Keke fueled speculation over her pregnancy back in July when she began to rub her bump while performing on stage. Though she never made the announcement, it was clear as day that she was heavy with child.
The baby will be her first with her husband, Zacchariah Darling whom she wed in October, the same month she gave birth to her ninth child, Kendall Miguel. Kendall is her son with Michael Ford who left her while she was eight months pregnant with their son. Michael is also the father of her three other children, and a stepdaughter she called her own.
Keke's turbulent marriage to Michael is a stark contrast to her current life with Zacchariah. Grateful for her new husband, the singer told TMZ that she delights in being able to laugh and smile again after going through "a rough patch" with her ex.
The 37-year-old famously released a video last year where she's desperately crying at the height of her problems with Michael. She was heavily pregnant and her 14-year-old son was fighting cancer. She told TMZ that instead of supporting her emotions, Michael got tired of it all.
In contrast, Keke tells TMZ of her new husband, "This man will never tell me, 'Oh I'm tired of dealing with you. You're pregnant. I'm tired of dealing with this cancer. I can't deal with you, your mouth no more," she says while throwing shade at her ex.
With all that behind her now, it shows in Keke that she's in a better place today. No doubt her upcoming baby will be another source of joy for her growing family.
Please fill in your e-mail so we can share with you our top stories!