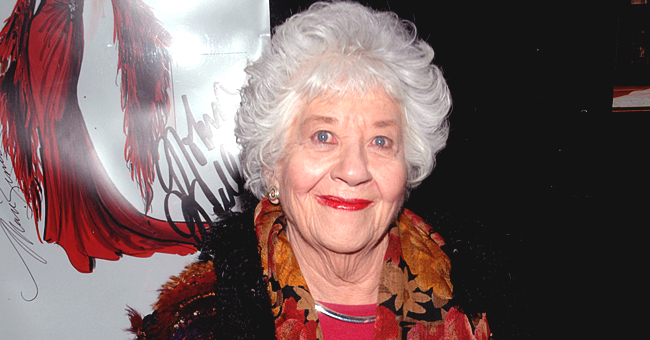 Getty Images
Charlotte Rae of 'The Facts of Life' on How She Found out Her Husband Was Bisexual

In her memoir, "The Facts of My Life," Charlotte Rae revealed how she found out her husband was bisexual. It left her feeling less than a woman, amid other negative feelings.
At the time Charlotte Rae was starring as "Mrs. Edna Garrett," on the TV series, "The Facts of Life," but her life off-screen was nothing like the sunny persona she played. It was in turmoil following a revelation from her husband of 25 years, John Strauss, that rocked her world.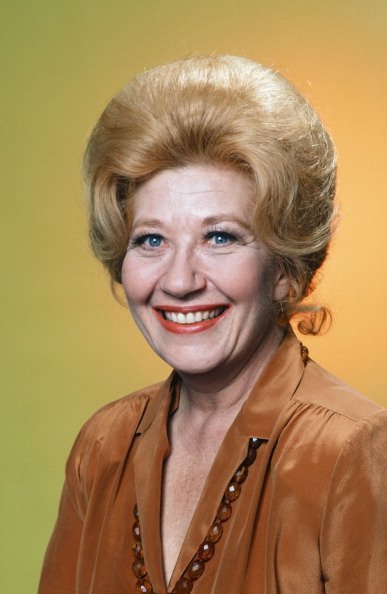 Charlotte Rae as Edna Garrett posing for a photo.| Photo: Getty Images.
In her memoir, "The Facts of My Life," the actress revealed how she found out the man she had two sons with was bisexual and had broken their marriage vows by cheating on her with other men.
She wrote that in 1975 after they moved to Los Angeles, Strauss "Came out" to her, and
"First, came the shock of what he had done behind my back, and then the sting of being deceived for years."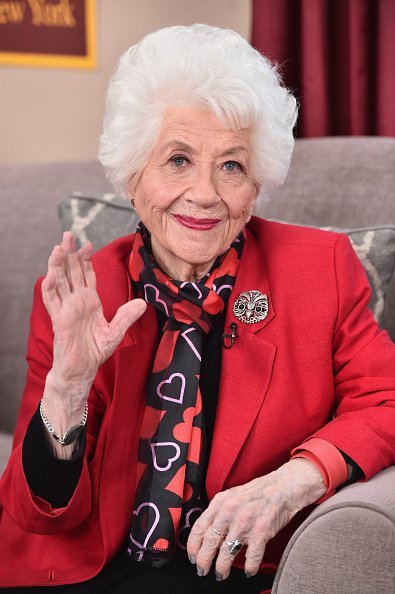 Charlotte Rae at Hallmark's Home and Family "Facts Of Life Reunion" in Universal City, California.| Photo: Getty Images.
Rae continued
,
"All I could feel was the betrayal, and worse than that, my shame."
The TV star said it made her feel like she failed as a woman, heightened her sense of inferiority, and brought on a nagging feeling that she didn't deserve to be loved and valued.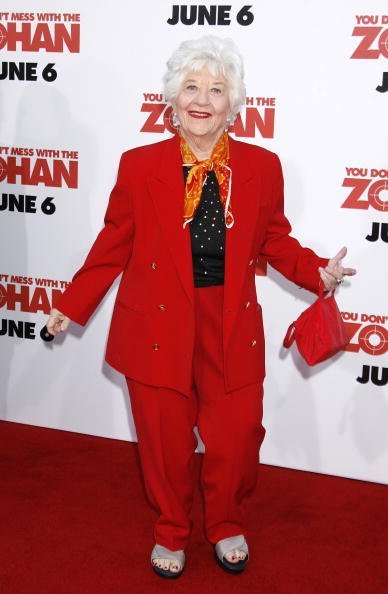 Charlotte Rae arrives at the Grauman's Chinese Theatre.| Photo: Getty Images.
In 2015, the Emmy nominated actress
told ET
that the revelation by Strauss blew her away.
She said
,
"I was absolutely devastated."
By '76, their marriage officially ended. However, as much as the actress would have loved to move on from that time of her life, and have nothing more to do with her ex, the sons they shared, Larry and Andrew, made sure they were always in each other's lives.
Rae and the "Amadeus" composer stayed friends and supported each other until the latter's death in 2011 after battling Parkinson's disease for so long. After the former couple divorced, Strauss had a partner, Lionel Friedman, who
passed away in 2003
.
In his active years, he had several Broadway, film, and TV compositions that earned him a Grammy and an Emmy for Best Sound Editing for the film, "The Amazing Howard Hughes."
Some of Strauss's notable works include the composition for the 1956 Broadway play, "The Little Revue," and the '65 musical, "Pickwick."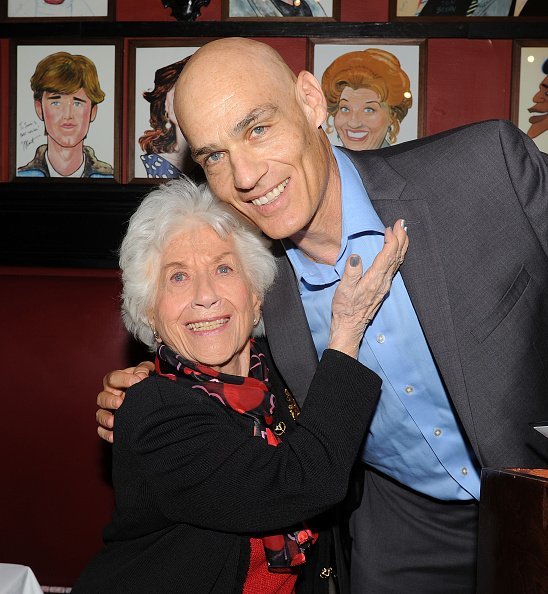 Charlotte Rae and her son Larry Strauss promotes her book "The Facts of My Life" at Sardi's in New York City.| Photo: Getty Images.
Rae and the late composer worked together on the video arrangements for the '55 album, "Songs I Taught My Mother." Despite the way things turned out in their marriage; they still had a lot of beautiful memories.
In the end, Rae took the good with the bad, and everything else in between contributed to the facts of her life.
Please fill in your e-mail so we can share with you our top stories!