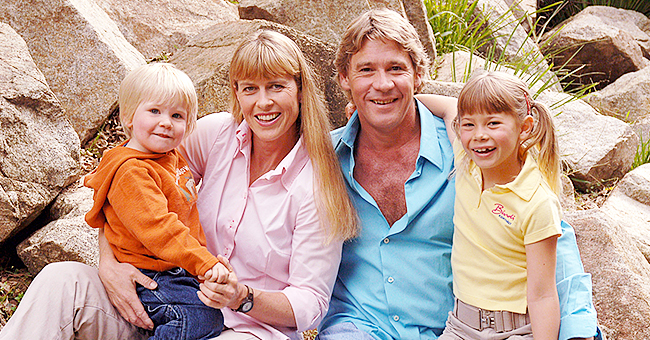 Getty Images
Bindi Irwin's Fiancé Chandler Powell to Join Season 2 of Animal Planet's 'Crikey! It's the Irwins'
The Irwins' are back! And this time, they have with them a soon-to-be family member. Bindi's fiancé, Chandler Powell joins the reality show as it returns for its second season.
With the new season of "Crikey! We are the Irwins" set to air in October, the Irwin family, consisting of mum, Terri, daughter, Bindi, and son, Robert, are geared up for the new season.
BECAUSE A WARRIOR'S JOB NEVER ENDS
In a promo video shared by Bindi on her Instagram, the TV star together with her mother, and brother wrestle and share cute moments with animals at their workplace and abode at the Australian Zoo, in Queensland.
In addition to all the fun the family will have on the show, they'll also welcome a not-so-new member to animal reality TV program. Bindi's fiancé will join the Irwin's later in the season, taking him from behind the scenes to the front of the camera.
POWELL SAYS YES AND FOREVER
Chandler Powell and the Animal Planet star have known each other since they got introduced during a tour the latter gave at the Australian Zoo, in 2013. They became friends, and as the relationship progressed, the young couple decided to make things more permanent.
The former wakeboard professional proposed to Bindi at her favorite place in the world, and in July, she shared the news on social media. She wrote,
"On my birthday, I said Yes and 'Forever' to the love of my life."
Adding that every day since she met the Florida native, has been,
"A whirlwind of adventures, and true happiness."
CARRYING ON A LEGACY
Happiness is essential to the Irwin's who lost their patriarch, Steve Irwin in 2006 to a stingray injury. Steve was an adventurer who worked mostly with crocodiles and aimed to conserve the wildlife in Australia.
Since the deceased passed on, Terri, Bindi, and Robert have worked to continue his legacy, and in late 2017, Discovery Channel announced that the living Irwins' would get a show to showcase their work.
However, the first season premiered on October 28, 2018, on Animal Planet; it had good ratings and got renewed for a second season. Season two premieres on October 5 at 8 pm ET on Animal Planet.
Its return marks the continuation of the "Warriors' path," which is always forward, and fans of the show are ecstatic.
Please fill in your e-mail so we can share with you our top stories!