The Life of Patsy Cline from Her Childhood Illess to Becoming a Country Legend
Patsy Cline was one iconic star who left us too soon. Due to an accident, she became a houeshold name thanks to her amazing voice. Sadly, she left the world through a disaster which brought only pain.
Growing up poor
Born in Winchester, Virginia on September 8, 1932, as Virginia Patterson Hensley, Cline grew up with a love of music. She learned to play the piano at just eight while living with her blacksmith father Samuel and her mother Hilda. 
At just 16, Cline dropped out of school and began to work to help her family out financially. While she did so, she sang at talent competitions and made her way onto radio stations.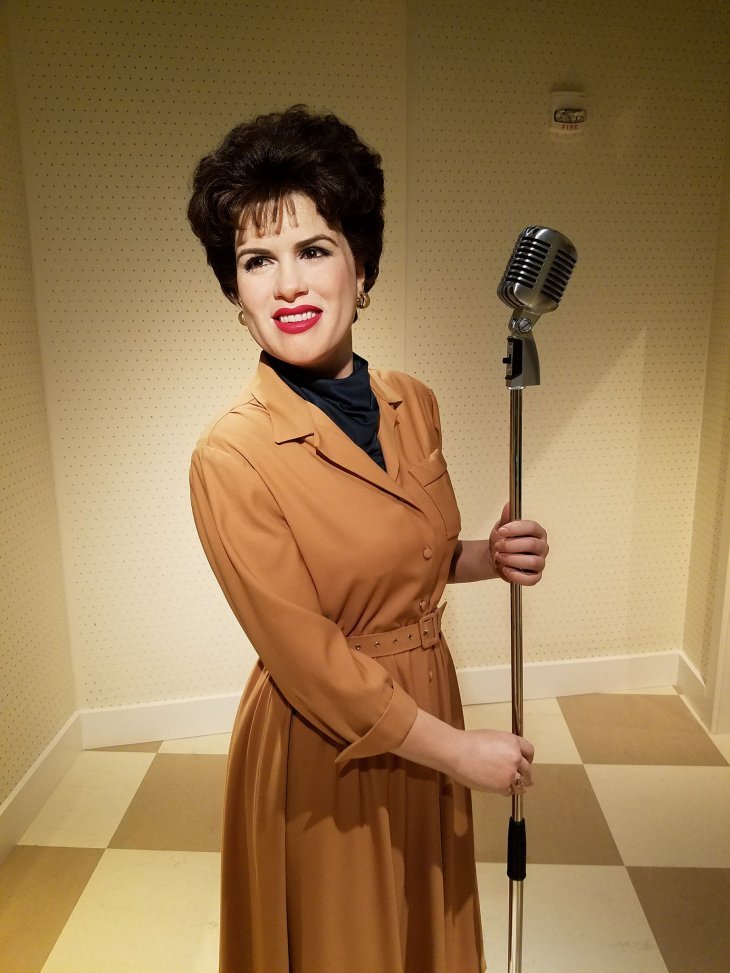 Finding her voice
One documentary, titled "The Real Patsy Cline," made the strange claim that illness led to Cline's signature resonant voice. At 13, Cline had a rheumatic fever and a throat infection. 
According to the film, Cline said that once she was healed, her voice was on another level. It would still be a few more years before the world could experience the vocal miracle.
"Find one person in the audience and sing to them with all of your heart. ... Hoss, if you can't do it with feeling—don't."

Happy birthday, Patsy Cline ... pic.twitter.com/4mj7GI8ezb

— Megan Abbott (@meganeabbott) September 8, 2019
Changing her name
A headstrong Cline made her big debut in 1952 when she joined Bill Peer's band. Peer was the one who convinced Cline to change her stage name to Patsy, which was her middle name.
The following year, Cline got married to Gerald Cline and changed her last name as well. By 1954, Cline had a recording contract and had released some singles. 
Happy birthday, Patsy Cline. You continue to inspire this #EveryGirl pic.twitter.com/W8BOLrIXCP

— Trisha Yearwood (@trishayearwood) September 8, 2019
Gaining recognition
Cline's first few songs flopped, but in 1957 she gained notoriety for her performance of "Walkin' After Midnight." She first sang it on "Arthur Godfrey's Talent Scouts" show. 
The song made its way onto the country and pop charts. At the time, Cline was one of the first to be mixing the two genres of music together. It reached number 2 and number 16 on the country and pop charts respectively.
Perhaps the most popular female country singer in recording history, icon and Country Music Hall of Fame member Patsy Cline was born on this day in 1932. pic.twitter.com/UBifo07IZU

— Country Music HOF (@countrymusichof) September 8, 2019
Having a family
Around the time her success began, Cline and her first husband got divorced and the "Crazy" singer went on to marry Charles Dick. Cline kept her name despite the remarriage. 
The pair welcomed a daughter, Julie, in 1958, and a son, Randy, in 1961. Her son was also into music and did drumming for a band in his hometown Nashville. 
"I sing like I hurt inside." - Patsy Cline, born on this date in 1932. 💯

"Crazy" (1961)
(via @dittytv)pic.twitter.com/xcf4PUAecl

— Carl Quintanilla (@carlquintanilla) September 8, 2019
Having a close call
The year of her son's birth, Cline released the classic hit, "I Fall to Pieces." The year 1961 was full of ups and downs and perhaps a foretelling of what was to come. Cline was in a car accident which she survived. 
Making new friends
By 1962, Cline topped the country charts with another timeless classic, "She's Got You." By this time, Cline was touring with the likes of Johnny Cash. 
She also performed alongside June Carter and George Jones. Cline's experience allowed her to mentor rising star, Loretta Lynn. The brunette singer reportedly called all her close friends "hoss."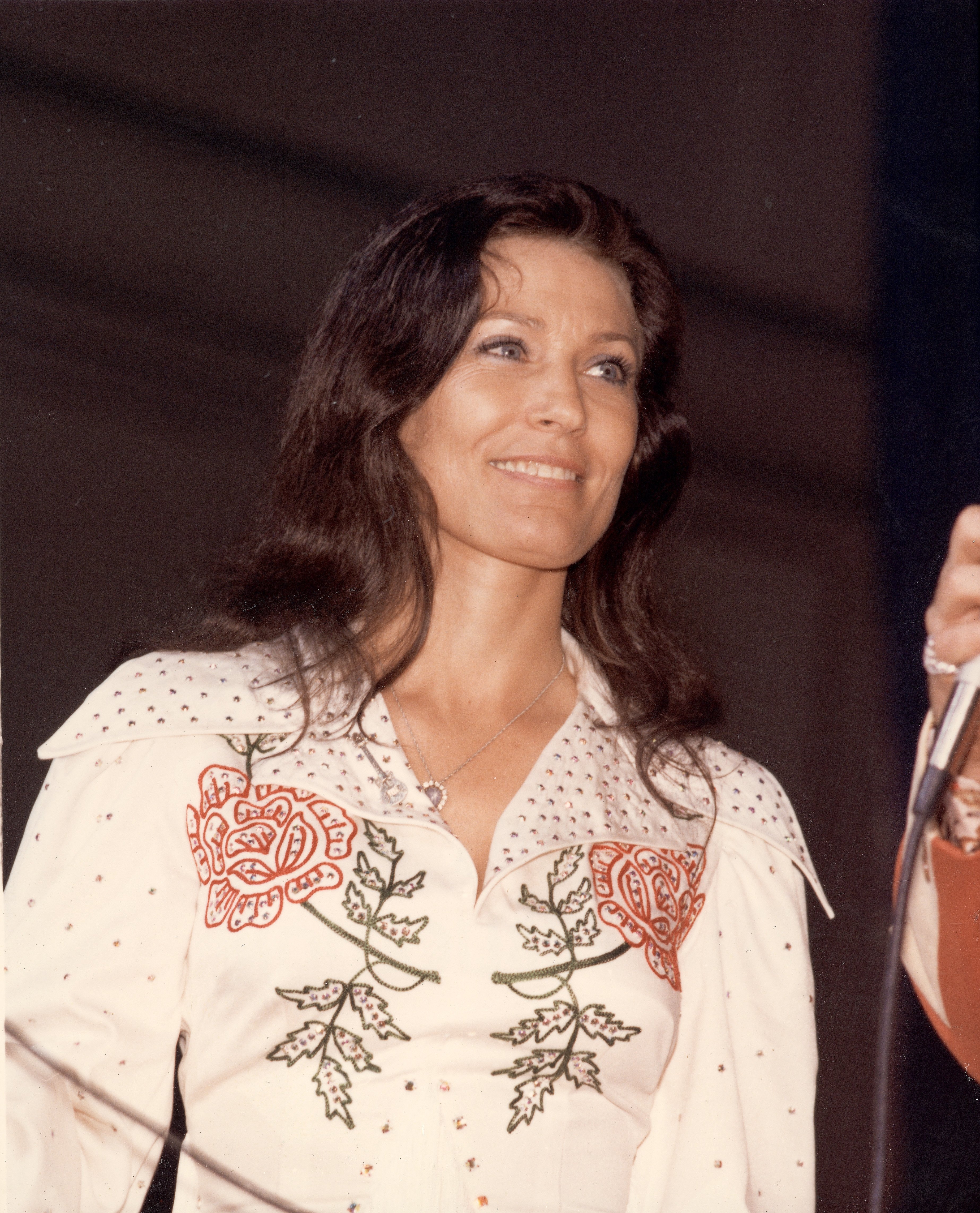 Losing an icon
On March 5, 1963, Cline was returning home to Nashville from a benefit show in Kansas City. She and her team had raised money for the family of DJ "Cactus Jack" Call who passed away three months prior. 
Rainy weather caused the commercial airline to cancel the flight they booked, so Cline decided to charter a plane. Her manager Randy Hughes pilotted the aircraft. 
Also on board were Grand Ole Opry members, Cowboy Copas and Hawkshaw Hawkins. As the group were arriving at the Cornelia Fort Airpark in East Nashville — merely 85 miles from the strip — they crashed. 
Patsy Cline would have turned 87 today: https://t.co/lU9UP1gkVP

— The Boot (@thebootdotcom) September 8, 2019
Remembering her work
All of them perished in the crash which shook the pop-country music world and left many in mourning for the beloved trailblazer whose influence is still felt today. 
While Cline's son chose to remain out of the spotlight, her daughter Julie has been a saving grace in giving fans something to hold onto from the late singer. 
Julie assisted Bill Miller in creating the Cline museum, which commemorates the work of Cline, the first woman who headlined her shows, had a Las Vegas residency, and performed at the Carnegie Hall. 
Cline's songs, which are easily recognizable and still continually heard in media today, also granted her the first woman to be inducted into the Country Music Hall of Fame, though it came ten years after her death.
Speaking about her late mother
Although Julie lost her mother at a young age, the impact of what she left behind was never lost on her. Julie acknowledged her mother's struggles before fame in an interview with AXS. 
To Julie, the country superstar was just mom, so she's always "amazed" by recognition of her mother from celebrities such as Bryan Adams. Julie regularly hears this when she goes to the museum to give private tours and fan greetings. 
Over time, Julie said she "feels closer to [her mother] now more than [she has] in [her] life." She described feeling Cline's presence every day and is proud to preserve her mother's legacy. 
Upcoming movie
As an ode to Cline and her close friend Lynn, Lifetime just released the film "Patsy & Loretta." Megan Hilty and Jessie Mueller will portray the two legendary country singers respectively.
The film came out on September 8 to honor Cline, who would have been 87 that day if not for the tragedy. While no one can perfectly replicate the power of Cline's voice, Hilton's rendition of her greatest hits is pretty amazing. 
Cline, who was ever supportive of other women and whose songs have since been imitated countless times, would have been proud of all of them.