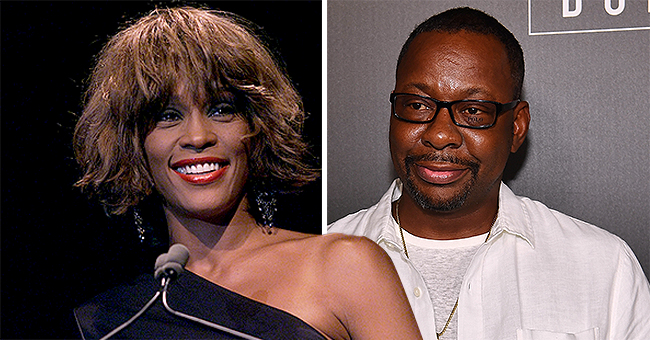 Getty Images
Inside Whitney Houston and Bobby Brown's Tumultuous 15-Year Marriage
Whitney Houston and Bobby Brown's marriage was rocked by gossip and distrust.
Brown, who was married to the legendary singer for 15 years, said that their marriage was bound to fail.
"Now, I realize Whitney had a different agenda than I did."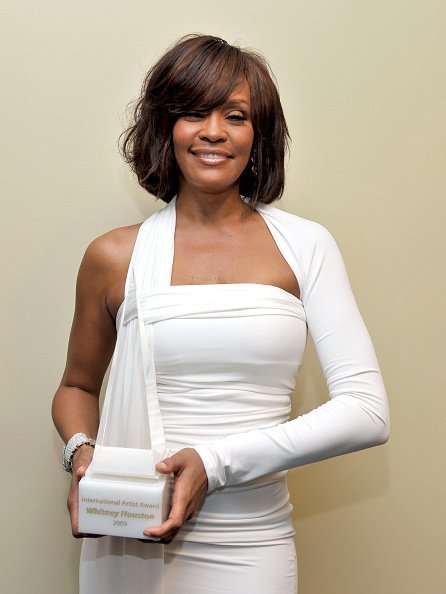 Whitney Houston at Nokia Theatre L.A. Live on November 22, 2009 in Los Angeles, California | Photo: Getty Images
He was quoted as saying that their marriage was "doomed from the beginning." He said:
"I think we got married for all the wrong reasons. Now, I realize Whitney had a different agenda than I did. I believe her agenda was to clean up her image, while mine was to be loved and have children."
The singer-songwriter continued:
"The media was accusing her of having a bisexual relationship with her assistant. In Whitney's situation, the only solution was to get married and have kids. That would kill all speculation, whether it was true or not."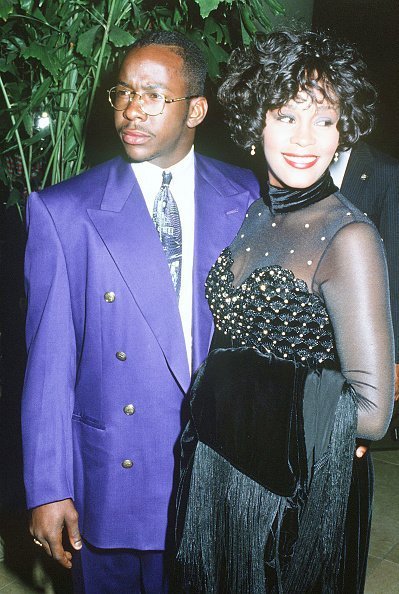 Whitney Houston and her husband, singer Bobby Brown, circa 1992 | Photo: Getty Images
Brown and Houston tied the knot in 1992 and stayed married until 2007.
With rumors swirling about their disintegrating marriage, Houston defended her marriage. She said:
"You see somebody, and you deal with their image. It's part of them, it's not the whole picture. I am not always in a sequined gown. I am nobody's angel. I can get down and dirty. I can get raunchy."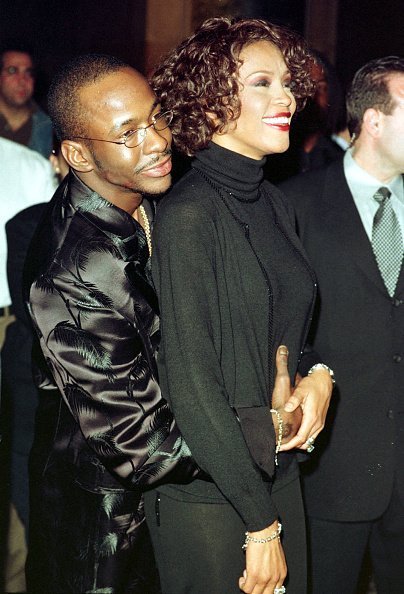 Whitney Houston and Bobby Brown at a party in New York City April 13, 1999 | Photo: Getty Images
DRUG ABUSE AND INFIDELITY
In 2009, Houston revealed her and Brown's drug abuse, and that they mostly used marijuana laced with cocaine.
She also opened up about the abusive relationship she had with Brown.
"He spit on me," she said in an interview with Oprah Winfrey. "He spit on me. He actually spit on me. And my daughter was coming down the stairs and she saw that. I took the phone and I hit him over the head with it."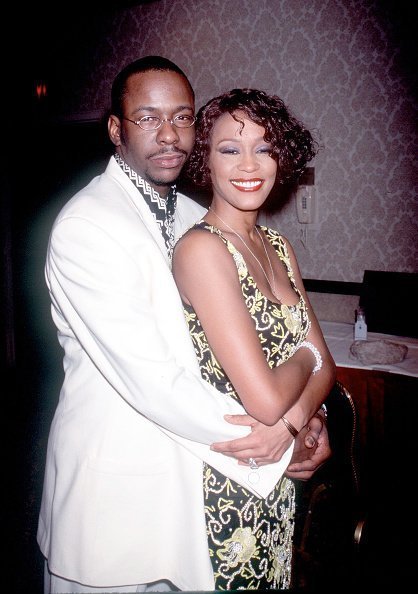 Whitney Houston and Bobby Brown at "Whitney Houston''s All-Star Holiday Gala" in New York, NY, December 4, 1999 | Photo: Getty Images
Brown also admitted his own infidelities. In his memoir, he wrote:
"Women are always throwing themselves at you. I'm only human, so I would make the mistake and bite the hook sometimes. I let the testosterone take over."
Houston died on February 11, 2012, five years after her split with Brown. She was found dead in the Beverly Hilton, Beverly Hills, California, purportedly after drowning in the bathtub.
Heart disease and cocaine use was also cited as contributing factors. She was 48.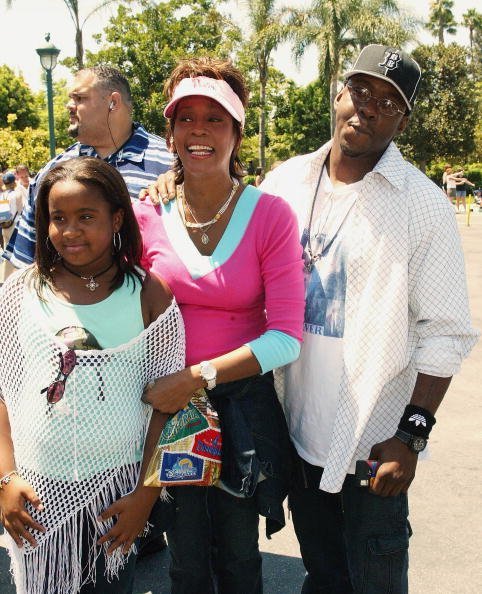 Whitney Houston, Bobby Brown and family at Disneyland on August 7, 2004 in Anaheim, California | Photo: Getty Images
"STUPID" POSTHUMOUS TOUR
News recently emerged of a possible Whitney Houston Hologram tour, which her cousin Dione Warwick quickly dismissed as "stupid."
"I haven't a clue as to what that is. It's surprising to me. I don't know what it is. I think it's stupid, but whatever it is that's what it is," she said.
Please fill in your e-mail so we can share with you our top stories!