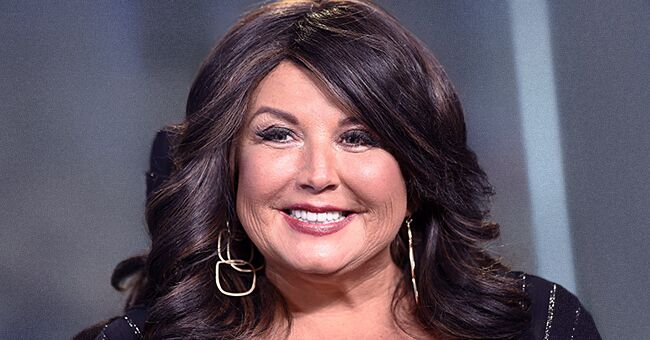 Getty Images
'Dance Moms' Abby Lee Miller Takes 1st Public Steps since 2018 Cancer Diagnosis on 'the Doctors'
During her Appearance on "The Doctors," Abby Lee Miller took her first steps in public. The audience cheered on an emotional Miller, as she took each step.
In April 2018, "Dance Moms" star, Abby Lee Miller underwent spinal surgery for what she thought was a spinal infection. Soon she discovered it was cancer, a form of non-Hodgkin's lymphoma that affects immune cells, called Burkitt lymphoma.
Since her surgeries in 2018, she has been confined to a wheel chair. By November Miller had been undergoing physical therapy for several months, in a video showing her progress she says:
"Just put one foot in front of the other and soon you'll be walking out the door!"
Less than a year later, Miller is turning that vision into a reality. On an episode of "The Doctors," her oncologist, Dr Lawrence Piro explains:
"We're in a position where her spine is stable so that's an important part of recovery…She's powered through. She's been rehabbing for three weeks since [her second knee surgery] so I want to put this to the real test. I want to see if she can see if she can stand on her own with all of us."
Sharing a video of the episode Miller admits that watching that scene makes her cry, in part of her caption she writes:
"I'm not nearly as strong as I was during this taping. I have a long way to go - if there's 1 thing I know, it's that I'm a fighter and there's no such thing as "can't!"
With the help of Dr Lawrence Piro and Dr Travis Stork, Miller grabs her walker with two hands and tells audiences:
Put your hands together and pray," she adds, "this is scary, you have no idea."
An emotional looking Miller, take several breaths as she powers through each step. After taking a few steps, she stops to look back at her doctors and the audience applauding in front of her.
Miller has had a tough couple of years; she spent a year in prison, confessed to being abused in prison and after being released she found out she had cancer.
Despite all of that, the famed dance instructor is cancer free and has no plans of slowing down, telling PEOPLE:
"I pushed through because I feel like I have more to do. I want to be an executive producer. I have three other shows and a cartoon that I've created. I want to do what I really do — I create."
Miller has continued to conquer every obstacle in her life and continues to rise. Her resilience definitely proves that "soon [she] will be out the door," walking on her own.
Please fill in your e-mail so we can share with you our top stories!